Xfinity security company provides equipment for sale with professional installation and 24/7 monitoring. It requires a long-term commitment but also provides premium security, discounts, and cellular connection backup.
It's very easy to navigate the pricing, the monthly fee is either $40 or $50. If you're combining one of Xfinity home security system packages with the Internet and home automation from the same company, you'll get a generous discount. The prices depend on the area, but sometimes people pay down to half the price for bundle deals.
Xfinity reviews show the equipment options are built professionally and do their job well. CNET wrote about Xfinity in 2019, calling the company a "well-thought-out system" that will be a great addition to your smart home hub.
There are also a lot of options of customer support Xfinity offers. A part of the team is outsourced and Xfinity home security reviews state Xfinity is honest about it. If calling after the working hours, you may be connected to an overseas support agent. And they are still very knowledgeable about all the elements of the system. You can reach the support team by phone, email, or an online chat available on the website.
The number of equipment options is rather basic yet very encompassing. Here you can get a universal outdoor and indoor camera, all essential detectors, alarms, monitoring system connection, a doorbell camera, etc. Using these, you can build your own plan, contacting an Xfinity specialist if help is needed with the choice.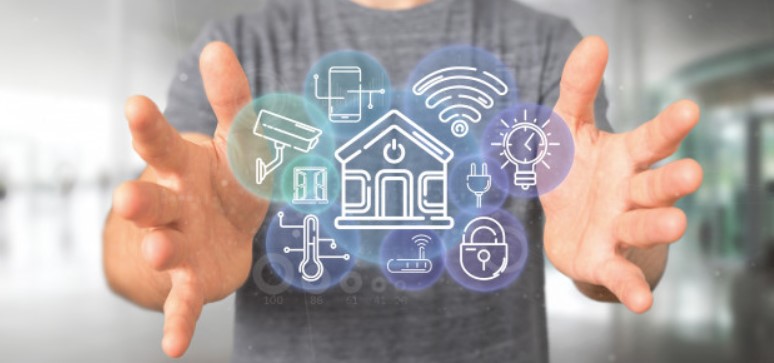 Overall Score – 4.5
Price – 4.0
Equipment/Devices – 4.0
Customer Service – 4.5
Features & Technology – 5.0
Ease to Use – 5.0
Xfinity Review: Pros and Cons
Xfinity security reviews show a lot of advantages to the company. It isn't the biggest leading one, but the quality of equipment and monitoring help it stay afloat in this competitive industry. There are some disadvantages as well to certain houses.
Pros:
Self-branded tech – You can be sure of the quality of Xfinity equipment because it's all self-branded. They control every stage of manufacture.
App access – Xfinity offers a free mobile application available to all users, not depending on the plan they have purchased.
Bundle deals – You can get a very generous discount (up to 50%) if you order a bundle. Xfinity provides not only home security, but also offers TV and the Internet. If buying all at once, you may get a $120 per month worth of tech for, say, $60 per month.
Ability to build your own plan – Calculate your home and price needs and get as much tech as necessary by building your own plan on the website. If you need help, the support team is ready to answer questions and give recommendations.
X1 compatibility – If you own Xfinity X1 (a live TV with voice remote), connect the home security system to it and control it with your voice. You can also monitor what's happening inside and outside using X1.
Cons:
Only 4 cameras available – While it's enough if you own a small house, a large one might need more cameras. ADT offers 10 Pulse cameras with their wireless security system, for example. Xfinity security cameras reviews say the indoor and outdoor ones are of high quality, even though only 4 are available per system.
Regional coverage – When moving, you may have difficulties with the system, according to Xfinity security system reviews. While Comcast (the parent company) has coverage almost everywhere, Xfinity Home is only on the way there. So, if you're moving to the area where the Home security system packages aren't available, you'll have to terminate the contract.
Not compatible with popular home assistants – If you want to connect your home security system with a home assistant like Amazon Alexa or Google Home, this company isn't your best choice. They don't connect very well. If you want to create an Xfinity smart home, you'll need to check whether your devices are compatible with it.
The Bottom Line
"Should I get Xfinity home protection? Is Xfinity a good company?"
To answer all at once, yes. If you see Xfinity has everything you need, contact their specialist to discuss the details. It might be not the best option if you own a big house, but if you're living in a regular house located in a quiet region where 4 cameras are more than enough, Xfinity is a nice company to opt for.
Some critics (especially Wired) say the system is quite vulnerable, so if your region is known for frequent burglary attempts, research further before making the final decision.
Xfinity Pricing: Plans, Monthly Fee, Money-Back Guarantee
No Xfinity home automation review is complete without the presentation of the basic plans. There are two plans they offer:
Base Home.
Worth $360, this system is suitable for small homes that don't have more than 2 entrances. It includes:
A 50-feet-covering sensor that doesn't detect anyone lighter than 85 pounds;
3 sensors for entry points (doors, windows);
A control panel;
A yard sign showing the house is secured by Xfinity;
Mobile app access;
A battery providing more power;
Cellular backup.
Complete Home.
Worth $480, this system is the best if you own a larger home that has several entry points, therefore, they need more sensors. It includes:
The same pet-friendly motion detector;
5 sensors for entry points;
A controller;
App access;
Battery;
Cellular backup;
A yard sign;
A control keypad;
A universal camera for indoor and outdoor use showing footage in HD.
In this Xfinity alarm system review, we want to highlight that you can pay all the price at once or break it down into small pieces and pay monthly, interest-free. Thus, the Base package will cost you $15 a month, while the Complete one will cost $20 a month. The plan will be paid in two years.
Every package is also subject to a 30-day money-back guarantee. If the plan doesn't meet your expectations within a month, the company will refund $500 at maximum. So, if your package turns out to be more expensive, you'll receive only a part of the money.
Smart tip: To benefit the most from this guarantee, don't pay the tech you get upfront so you don't lose money if you decide to apply to get a refund.
Xfinity home security price increases if you decide to add equipment, order smoke detectors that don't go in any package, for example. In this case, smoke monitoring will be free at your home. You can also create your own plan by choosing the necessary equipment online, calling a specialist to get help with the choice, or going to the nearest Xfinity shop to have a demo presentation.
The Xfinity monthly payment plans:
Home Security – $40.
This includes smart home integration, alerts, around-the-clock monitoring by the specialists of the company, cellular connection as a backup, a free mobile application, live self-monitoring if cameras are installed.
Home Security plus – $50.
This includes everything the previous plan has + footage recording day and night, detectors with Artificial Intelligence, motion-sensitive video recording.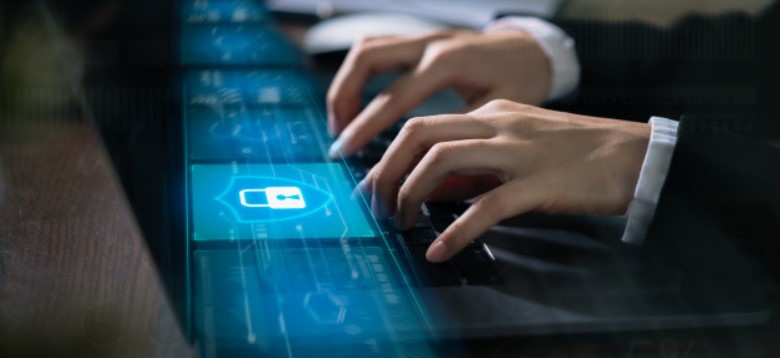 Xfinity Home Security Systems Reviews: Features You Get
Here are some of the helpful features you can get with Xfinity Home security systems:
X1 monitoring.
If you're a fan of self-monitoring, just say "Xfinity Home cameras" to your X1 and get the footage from every room or your yard – everywhere you have cameras installed. If your package includes recording, you can watch some of the important saved moments.
Footage recording.
With the Plus package, you can see a week of recorded videos from the cameras you have at home. There's an AI sensor that will recognize vehicles, animals, and humans, so you won't miss any important detail.
Reviving old tech.
If the type of security tech you have is compatible with Xfinity systems and is in good condition, their professionals can help you revive it and give it purpose again. The innovative technologies of the company can be applied to many types of equipment you already have at home.
Xfinity Security System Review: How It Works
The Xfinity system is connected to one of the Monitoring Centers of the company via broadband. The good news is there are a lot of Centers across America, so if one goes down, another one will pick the monitoring up immediately.
There are also batter and cellular backups in case the power goes out or anything else happens. The algorithm is basic:
A sensor picks movement or environmental threat;
It triggers an alarm;
The Monitoring Center sees the alarm and confirms it with you;
If confirmed, the operator dispatches the police or EMS.
To get more details and potential changes to the algorithm due to special needs, contact the customer service of the company.
Free Xfinity Home Mobile Application for Easy Control
The Xfinity Home application is one of if not the main controller of your security system. Connect all the other smart devices you have and create a cozy hub. The app allows creating "scenes" by adjusting light bulbs, rearming the security system, cooling the temperature at night, etc. You can add locks, thermostats, sensors, lights, and must more to the app.
The application is available on Google Play and App Store. The first rating is 4.6, the second it 4.5. It's available to all Xfinity customers, no matter what package you've purchased.
Xfinity Customer Service
There are three ways you can keep in touch with Xfinity:
Via online chat available on the website;
Via email with quick response time;
Via phone.
Some reviews state people have difficulties with reaching their customer support, while others say it's alright. Try all the options before choosing to buy from the company to see how the operators answer in your area.
Note that the company is transparent about the fact that they outsource customer support. You may be connected to an overseas specialist, especially if calling after the closing time. It's usually not a problem since all the operators have equal knowledge of the system.
How to Order an Xfinity Home System
You can either contact an Xfinity specialist to find out the best deals and make an order or visit their website and click the Shop/Upgrade button. The website will get you to the page where you have to insert your home address. The system will scan the area and find the best deals available in the nearest shops.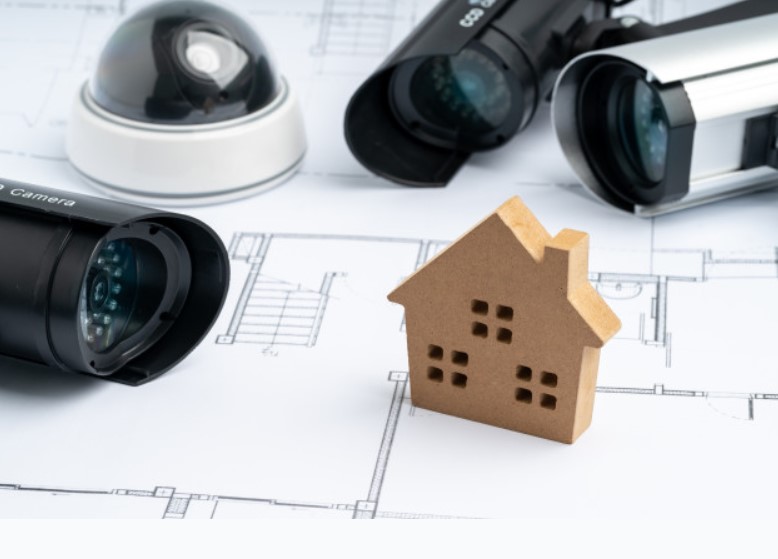 FAQ
Does Xfinity Require the Internet?
Yes, the main connection used in the systems is via broadband.
How Much Is Xfinity per Month?
Either $40 or $50, depending on the plan you would like to get. The first one is basic, the second one includes video recording and more features.
How to Cancel an Xfinity Account?
Visit the website, sign in, go to My Account, find Settings and look for the necessary button. If you mean how to terminate the contract, contact the customer support of the company to discuss this. Remember, you'll have to pay a penalty if you cancel the contract prematurely.
How Long Has Xfinity Been in Business?
Xfinity (or Comcast Cable Communications) is in the market by this name since 2010.
Does Xfinity Offer Free Installation?
No, the installation cost starts at $99.99. It may increase depending on the number of sensors and other devices to be installed. A professional will make sure everything is connected properly and will answer your questions about the system.
Keep in mind that if you're moving, you'll need to call a professional again and pay the same installation fee.
An expert will also help you combine your old security system with the new tech. You'll get lots of recommendations on using the equipment and what additional stuff you may need.
Does Xfinity Work with Alexa?
Not yet. There is a whole Xfinity store on Amazon, bulbs that are compatible with Amazon Alexa assistant. However, the home automation system is yet to be added to the list.
Does Xfinity Work with Google Assistant?
Not yet. You could use your Xfinity Home app as an assistant to your hub. Other Xfinity products may be compatible with Google Home, though.
A lot of Xfinity smart home reviews differ in tone, but most of them agree that this is a competitive company that provides professional services. If you have their shop nearby, visit it and find out more about their systems. You will see how those work, try them out, and make the final decision.
Keep in mind that some of the information might change by the time you'll be reading this review, so make sure to visit their official website and contact customer support if you need any help.