There are tons of elderly alarm systems from different brands in today's market. However, not all of them can meet the requirements of elderly people. What are the key features that the elderly look for when choosing a home security system? First of all, elderly alarm systems for the home must be user-friendly. It isn't a secret that few elderly use innovative technologies without any problems. Secondly, it's a fair pricing policy without hidden fees.
All top-leading companies offer a standard setup for the elderly that consists of a hub and a siren. This basic setup provides homeowners with an opportunity to monitor all the sensors. If something bad happens, the homeowner will find out about this with the help of an alert. The main advantage of elderly alarm systems is that they inform emergency services in case measures should be taken. Besides the standard equipment options for the elderly, all producers offer to choose additional items at an extra cost. The elderly can add a doorbell camera, an indoor camera, pulse cameras, and other options to modernize their elder security system.  Do you wonder which home alarm for the elderly you should get? Check the detailed review of the most popular alarm systems for the elderly and make a well-informed decision on which alarm package to buy.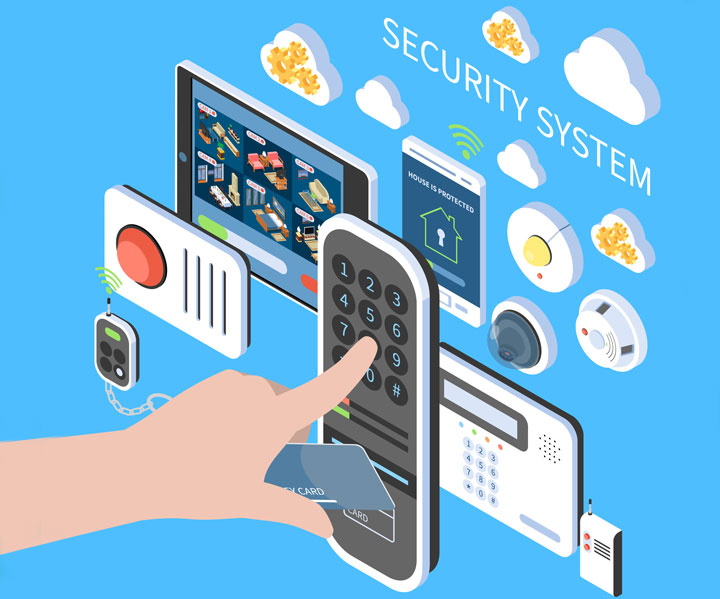 SimpliSafe
SimpliSafe is one of the leaders on the market of home security systems for the elderly. It isn't surprising. The producer offers a reliable alarm system at an affordable price. The key benefit of the monitoring system for the elderly in the home is that it's easy to use. Even a six-year-old kid could understand how to use this simple alarm security system. Let's consider the features of this alarm in more detail.
How Much Does It Cost?
How much will it cost you to get the SimpliSafe elderly alarm? The initial price for the elderly alarm system is $229. Do you have a small flat or a large private house? Not a problem. The producer takes care of all homeowners. SimpliSafe is a brand of alarms that are associated with reliability and safety. They have different alarm solutions for all types of houses.
The price differs depending on the home security solution you've chosen. If you want to add extra options like sensors and cameras, be ready to purchase them at an additional cost. It'll cost you $14.99 per month to enjoy all the benefits of a standard package. Paying this price for the elderly alarm monthly, you can be sure that your emergency contacts will get alerts in case something bad happens. It's a great way to protect your property even when you are far away from the house.
If you can afford to pay more for the elderly alarm, you're recommended to consider another option – premium services that cost $24.99. What do you pay for every month? Paying a higher price for the premium package of elderly alarm services, you get a possibility to access the monitoring system wherever you are.
How to Setup SimpliSafe?
It's as easy as ABC. One of the pros of this security system is a DIY installation. This means that you shouldn't call the technician to install the system. You need to read the instructions and follow them. You won't face any problems when installing the system. However, if you prefer to get professional help, you can get it at an additional cost.
What Equipment Options Will You Get?
The main goal of the SimpliSafe elderly alarm system is to make your life safe and easy. You can forget about any worries connected with burglary. Nothing bad will happen to your property and you, thanks to a large number of smart sensors and cameras designed by SimpliSafe. The elderly shouldn't worry about leaks and any other threats. The producer offers an opportunity to make the home automation process easier, using interactive devices. Do you have Alexa or Google Assistant? Then, you are a lucky homeowner who can take advantage of the combined use of these smart devices and your new elderly alarm system.
There are motion sensors with the function of a night vision. The sensors recognize pets and don't send a signal of alert. Want to have control over everything in your house? Pay a $24.99 fee monthly and add such a feature as climate control. As you can see, elderly alarms have many great features that can contribute to your safe life without any worries.
Abode
The next elderly alarm home security system on our list is Abode. Not everyone is familiar with their home security for the elderly as it's a new company. Abode has got many fans thanks to the relatively low price and the comfort of use. Everyone can start using this elderly alarm system. The only thing you need to do is to plug it. Control what is going on in the house, using a specially designed application for smartphones. One of the main advantages of this system is that the homeowner doesn't have to pay for the possibility of getting alerts. It's a standard feature that is included in the simple plan of this elderly alarm system.
Abode Pricing
The price of the elderly alarm system varies from $199 to $229. Abode is a modern company that has tons of equipment for sale to offer. If you can afford to pay for extras for your elderly alarm wireless security system, then don't hesitate to add different sensors and night vision cameras to your elderly alarm system.
Equipment And Technology
Abode offers smart elderly alarm home security solutions. It's easy to install the elderly alarm system on your own as it refers to DIY systems. The devices can interconnect with third-party gadgets for convenient home automation. If you are an owner of Nest products, you'll be able to continue using them in combination with your Abode elderly alarm system. There is an opportunity to add smoke detectors and other cool features to make your elderly alarm security system 100% reliable.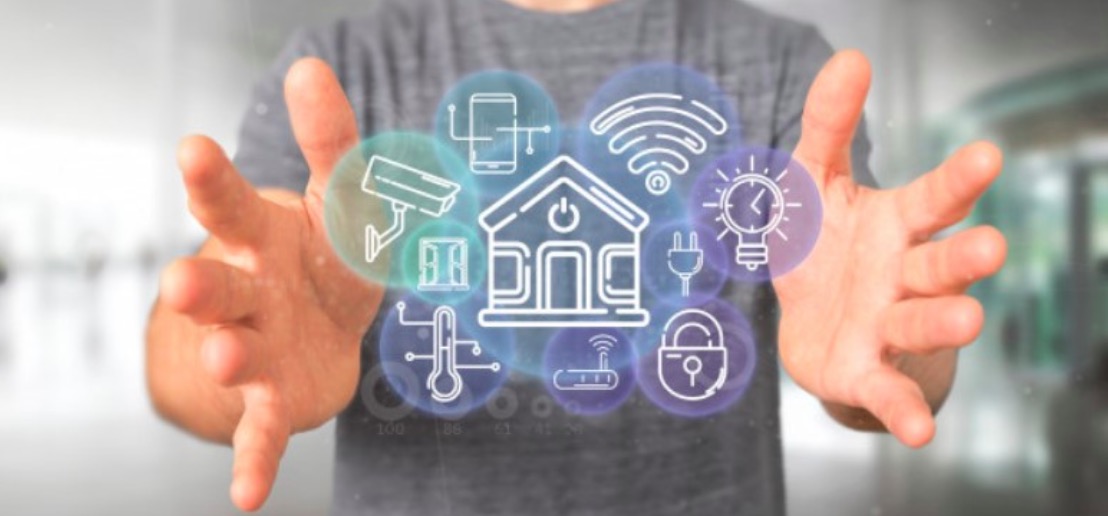 ADT
There is no homeowner who hasn't heard about ADT. It's one of the top-leading companies that was established over a hundred years ago. Just imagine how many improvements they have made to their alarms during the century of their existence. Whether you have a large house or need a security system for the small flat, you will find the alarm solution in ADT easily. You should consider getting ADT because they offer to customize your security system, so it can meet your personal wants and needs. The selection of monitoring plans is impressive. There are 3 variations to choose from.
Equipment/Technology
You'll be impressed by a variety of options offered by the producer. A century ago, nobody could imagine that it would be possible to control everything using a mobile app. ADT company takes care of Americans and provides them with a chance to get a system that would detect each kind of motion at home and near the building. It's easy to control the system from the digital panel. Even the elderly will find it as easy as 1,2,3 to use a user-friendly smartphone application and control the system with several clicks.
Your alarm security system will send alerts to your mobile so that you are aware of everything that is going on at home. It doesn't matter where you are now. The system works round-the-clock and protects your property from breaks-in and other unwanted cases. You are free to choose the settings you need to feel safe and secure. The cost of ADT services varies. It depends on what package you choose. Most homeowners turn to ADT customer support, tell about their personal requirements, and get help in choosing the best features that fit their budget. Getting ADT, you can be sure that you are well-protected from any hazards. It's recommended to call a technician to install the system and demonstrate how everything works.
Ring Alarm
Ring Alarm is one more great monitoring system for the elderly in the home. It helps make the life of the elderly as comfortable as possible. The good news is that it is compatible with Google Assistant, Alexa, and other smart devices. You can stay at the place where you are and control everything at home, starting with your coffee machine and ending with the lights.
Price
There are two types of monitoring to choose from, DIY and a professional one. You will pay nothing for the possibility of receiving alerts in the app on your smartphone. If you want to enjoy the best-quality protection, pay a $9.99 monthly fee, and rest assured that all the cameras of your elderly alarm system are monitored.
Equipment and Technology
It may be difficult for elderly people to check all the hazards at home. There are many useful equipment options like alarms that inform about water hazards and other risks. The basic setup includes everything you need for guaranteed home safety. These are doorbell camera, smart outlets, and sensors. Control all the gadgets at home from your user-friendly mobile app. Don't hesitate to get this video monitoring system for the elderly in the home as it comes with the guarantee. Even if you find some errors in the operation, you will be able to report about them and return equipment options with the request to get money back.
Frontpoint
Are you looking for the simplest DIY home alarm for the elderly? We want to draw your attention to Frontpoint. About half an hour will be enough to install the elderly alarm system and enjoy all its pros. The elderly alarm system can be used in combination with smart devices for easier home automation. The producer provides users with the possibility to have control over the house, regardless of the physical location. How is it possible? You need just to use a smartphone app to control your elderly alarm system. If you have any problems, you can always turn to their helpful customer support that is available round-the-clock.
Price
Just purchase all the necessary equipment options and don't pay for the contract. The producer offers to choose among 3 available plans for house monitoring. Their cost varies from $34.99 to $49.99 a month. Choosing the basic monitoring plan, you can be sure that your elderly alarm system operates properly as there are regular system checks. Paying the highest price for the monitoring plan, you can enjoy such extra features as a possibility to control your house from your mobile, add night vision cameras, and other safety features of the elderly alarm.
Equipment and Technology
You can buy a basic setup and protect your house from any intruders as well as emergencies. Frontpoint sets include an automation hub, cameras, sensors. If you want to make the house protection even stronger, customize your elderly alarm home security system by adding extra features. For example, it's an innovative smoke detector. Even if you are outside, the sensor will detect heat and smoke and inform the emergency service. Motion sensors won't leave anyone unnoticeable until it's your favorite pet. You can also enjoy the pros of using smart locks and cameras.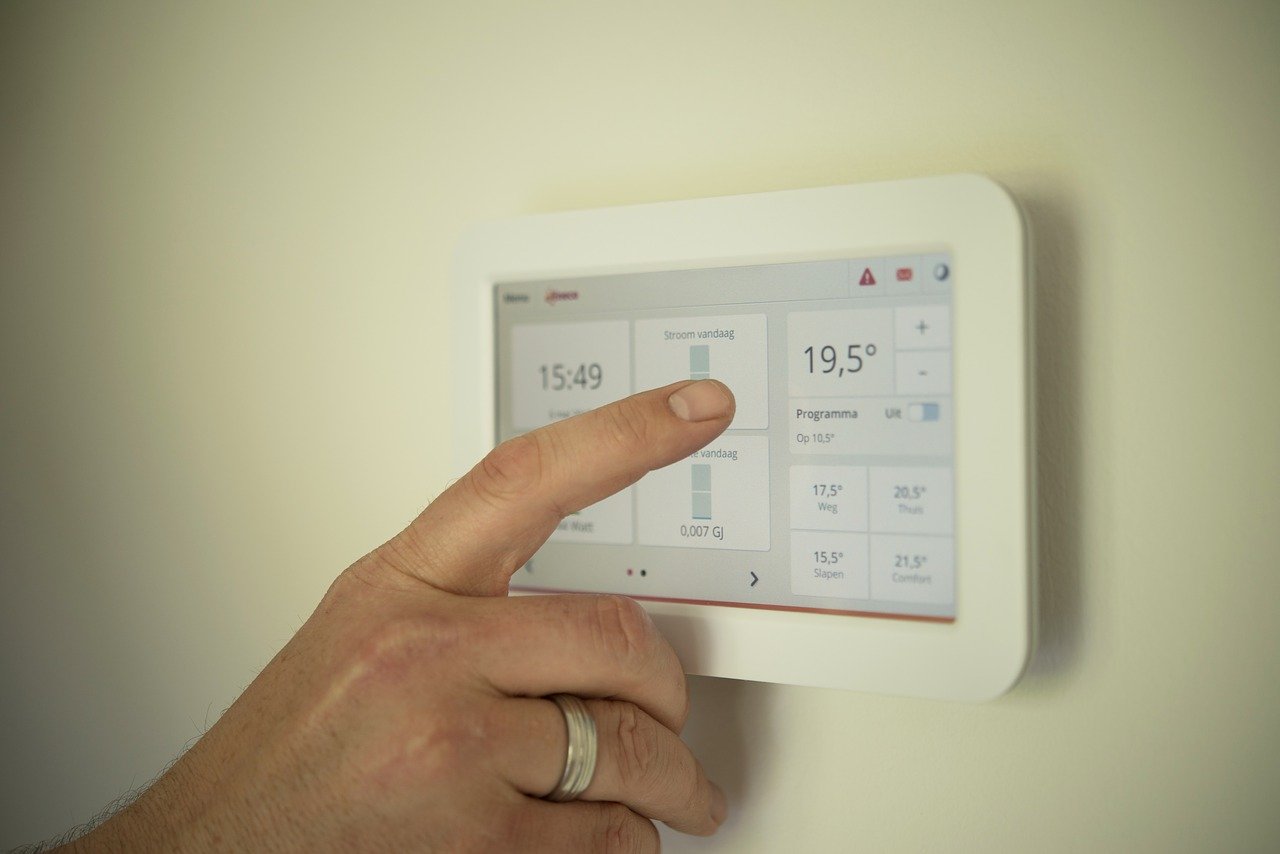 Nest Secure
There is no smart homeowner who hasn't heard about Nest company. They specialize in home monitoring systems for seniors, offering the most effective solutions. There is an opportunity to install the elderly alarm system on your own or use professional assistance. You must have heard about the Nest thermostat. It helps save money on bills. The Nest system is an essential thing at home for the elderly as it makes it easy to reach caregivers.
Has something happened, and you want to contact relatives or your caregiver? Not a problem. Just use a special button to inform about the situation. Getting a Nest elderly alarm system, you will be able to control all the smart devices without the need to choose your physical location. Just give the voice command, and lights will turn on/off, etc. It's a great advantage for the elderly who often find it difficult to move around the house.
Equipment/Technology
A Nest security alarm system isn't the cheapest one, but it is definitely worth your money. It is a reliable guard that can be controlled with the help of a PINpad. The standard setup includes everything you need to protect your property from the unexpected intrusion. But the producer offers to add some security items if you want to be 100% sure that you are safe when being inside the house. If you can spend extra money on your security alarm system, do it without any doubts.
Among extra features are cool options like facial recognition. Your alarm system will inform you if any stranger wants to enter the house. You can feel safe even at night as there are high-quality cameras of night vision. Dark nights won't prevent the system from proper operation. Do you have something to say to your guests? Nest has a function that allows you to record your messages to the visitor. All these features are available in the Hello Video Doorbell.
Just imagine how convenient it's to control locks by voice. Yale Locks Nest security system provides an opportunity to control access to your property. There is even a possibility to enter it without the need to use a key. For this, you need to use a special code.
It's essential for the elderly to have smoke detectors.  Choose a Smoke alarm system from Net to be sure that you'll be informed about the leakage of CO. The system is designed so that the homeowner can get alarms to his/her smartphone. Have you ordered the professional house monitoring? Then, you have nothing to worry about. The system will inform the necessary emergency service about any hazard. Firefighters will come to the rescue as soon as possible when they hear the alarm sent by the Nest security system. By the way, the elderly alarm system that controls such cases is the famous Brinks – the company will protect your house from any risks caused by unexpected cases. Brinks can deal with emergencies successfully.
Conclusion: Which Elderly Alarm System Should I Get?
It doesn't matter how old you are; you want to feel secure when being at home. However, the elderly need the feeling of security more than anyone else. The above-mentioned elderly alarm systems from famous producers perform their job perfectly.
All of the listed elderly alarm systems have the necessary sensors and detectors that will inform the homeowner about the attempt of a break-in or something else. But, of course, the best elderly alarm systems also have differences. They differ in the price range and the availability of extra features. That's why you need to decide what factors play an important role in making a decision about which system to get.
Want to enjoy all the innovative features of the elderly alarm systems? Then, get the Nest video monitoring system for the elderly in the home. This company has taken care of the comfort of the elderly and designed great things to make the monitoring effective and as easy as ABC. Those who want to find a cheaper option that guarantees full security should pay attention to the first one – SimpliSafe. It's a well-known brand that has a long history and improves their alarm systems regularly. All of the systems reviewed in this article are worth your attention.
Whether you choose ADT, Frontpoint, Abode, or Ring Alarm, you'll be safe and secure. Each of the systems has a clear pricing plan and does its best to provide the elderly with maximum comfort. Children should definitely get one of the systems for their elderly parents to forget about worries. Investment in a modern alarm system is an investment in your safe life where there is no place to the gas leakage, intruders, breaks-in, and other emergencies.