The security of home is not a luxury but a pure essential. Today, living in both flat and house requires such safety control like never before, – that is why we need home security systems so much. Fortunately, technological progress has brought innovative ideas and equipment to keep a dwelling safe – from the smallest details against intrusion to providing the absolute comfort to all family members.
Today, we will give you a short Vivint alarm system review with all the factors that can have an impact on your choice – device set, smart home integration, control, technology and connection, prices and service. Plus, which goes without saying, our Vivint security system review will unveil its key strong and weak points. So, let's go and find out what makes Vivint so obviously stand out, capture the customers' hearts, and win their trust and what you should pay special attention to while choosing the security for your own house.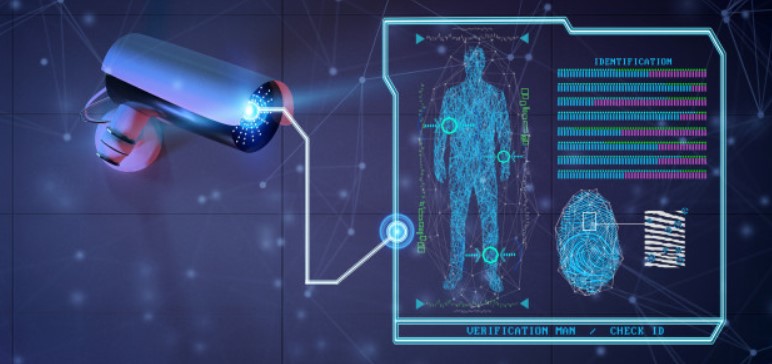 Overall Score – 4.8
Price – 4.6
Equipment/Devices – 4.7
Customer Service – 5.0
Features & Technology – 4.8
Ease to Use – 4.9
Known as the groundbreaking technological tandem of convenience and the newest technology for home protection, Vivint is excellent in many ways. As for the most essential features to decide its score, we will consider the following ones.
Price
With Vivint, you can expect two main expenses. Vivint pricing covers the starting investment in equipment and costs for the monitoring plan of your choice. The price for devices starts at $599 for the essential device set, yet you might choose to include other gadgets like a smart doorbell camera, etc. What concerns the plan, it's responsible for informing the police and firefighters about breaking in, – on average, monitoring will cost around $30 per month, based on the number of cameras (+ $5 for each) and equipment you've set up.
Equipment/Devices
Vivint enables you to choose how much of technology you need to stand the guard of your home.  Basically, it's a smart touchscreen tablet, motion and smoke detectors, plus additional wireless devices like inside and outside cameras. If you have a desire to link the system with the smart home, you might also include smart door locks or doorbells.
Customer Service
According to Vivint smart home reviews, the firm has significantly improved its customer service. Like any other company, Vivint has gone through the whole process of establishing solid customer-service relationships and if a few years ago they were shaky, today they can boast excellent tech support and consultation.
Features & Technology
The equipment set is wonderfully made as an automated system with the Vivint Sky Control panel for monitoring, alarms, door and window sensors, pulse cameras, Vivint Element Thermostat, door lock, all of which are also managed with the Vivint Sky app where you can watch videos from security cameras live and remotely turn on or off the alarm. According to the Vivint home security systems reviews, its one more pearl is the Ping indoor camera with superb user-friendliness and easy access to sound, picture, and the two-way talk. You could also look through many real Vivint security cameras reviews to judge from the clients' words.
Ease to Use
Considering its portable wireless equipment, adjustable to any home, high tech customization, comfy dashboards to control all other devices, and the cellular connection make this high tech set at the same time easy and effective in its usage. So, if you live in the urban area and have no obstacles with cell phone service and the Internet, your wireless security system will work as planned.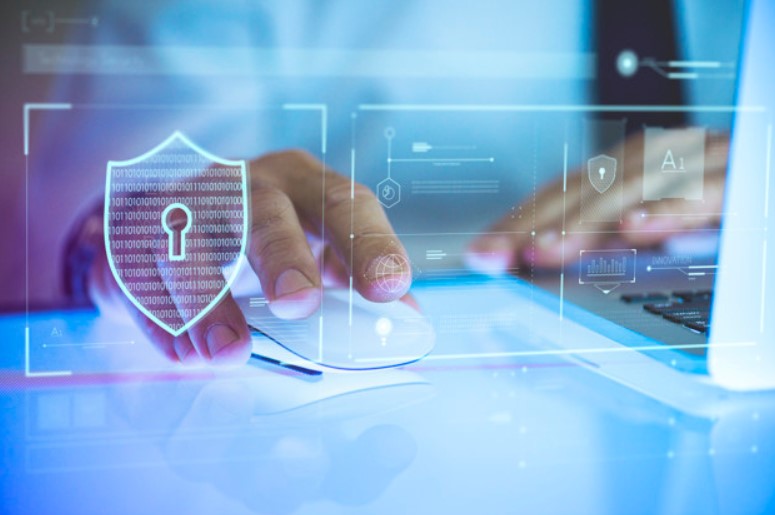 Pros and Cons of Vivint Home Security System
The ratings of Vivint Security never go lower than 9.0 which is great for the highly automated security; still, to make it your final pick, you should be aware of the pluses and minuses of this system.
Pros:
Speaking about the strong sides which make Vivint worth buying, we have singled out the following for this Vivint review:
The latest tech devices – Compared to similar services in many of the Vivint security system reviews and compared tot hem, Vivint can be confidently called the company that guarantees protection. With numerous awards for successful technical solutions, taking, for instance, cameras with the 180° field of view, this equipment leaves no chance to thieves. Besides, a significant 'bonus' is the protection against natural disasters like snowstorms, floods, and hurricanes, helping you deal with the issues before, during, and after these incidents.
Installation benefits – The same-day installation is the feature that attracts to the company as it's the sign that they value your time and are ready to provide protection as soon as possible.
Cloud storage – With the help of Vivint Smart Drive (earlier known as Smart Monkey), you will get rid of the need to worry whether your recorded files from cameras are still there. As an advanced external hard drive, the could system will give you a chance to access these files anytime from any device and stream them when needed.
Warranty for a lifetime – With a certain charge, Vivint can quickly repair the gone-out-of-tune devices, and make them as new. Still, what concerns batteries or more complicated issues, there is less probability of repairing. The good news is that with a fee paid once, you can get a device replaces.
Movable equipment – Unlike its competitors, Vivint allows you to unplug and take all the devices with you in case you change places which is a great way to save money and time for installing another set of security devices.
Reliable connection – In big cities and outskirts with no connection problems, Vivint will have no problem connecting
Easy access through the Vivint Sky app – The app is simply wonderful here, without exaggeration, – its interface is simple, monitoring is fast. Nothing extra and nothing complicated, even kids can find their way to manage home security through the Vivint Sky app.
No-contract option – The good thing is that payment can be conducted each month and without signing any suspicious contracts. If you pay in time, you get your protection – that is how simple in terms of payment Vivint is.
Cons:
Vivint advantages are numerous, but still, imperfections were found as well:
No cash back guarantee – In fact, you have only from 3 to 30 days to return the equipment if any fault has been revealed. In other cases, it's already impossible to do without penalty.
Short trial period – If customers had the chance to try smart Vivint devices for a little longer and see them in action, it would be a great plus to the company's overall evaluation. Still, let us hope that they will consider it in the future, – in the end, how can you test a home protection system in a few peaceful days?
An unreasonable 5-year financing plan – As long as you pay upfront for the cameras, monitoring, and all other smart devices that you own, it's okay to have Vivint. However, you have to be warned about the chance of being locked in the 60-month plan.
High installation fees – Compared to other firms, these fees are not the most expensive ones but, again, they are expenses that you should plan in advance. Thus, this drawback makes Vivint the home security for the well-off rather than for average people.
The Bottom Line
From the side of customers, we, surely, desire improvements and expect them from the Vivint smart home system. On behalf of creators, we can justify the small drawbacks of the product and payment, judging that for every good service it is logical to be pricy. Still, here they are – both pluses and minuses in the open, for you to analyze your lifestyle and say if your lifestyle requires this or there are more fitting home security options for you and your family.
Vivint Pricing: How Affordable Is That?
As mentioned above, the function-rich alarm system isn't quite affordable, if we think of a tight budget, but, as Vivint practice shows, the equipment is totally worth the price. However, if we exclude the significant sum of money for the starting set of devices, a monthly fee is quite affordable, taking into account the wide range of smart devices included.
Equipment/Devices/ Features of Vivint Smart Home Security
In the Vivint system, you can find numerous pluses that are available only within this home security system. The Vivint Outdoor Camera Pro, for instance, has won the 2020 IoT Breakthrough Award for its unique ability to distinguish between a dog or a passer-by and a real treat, letting burglars know at once that they were spotted. It's a raisin in many professional Vivint reviews and those Vivint home security reviews that are focused on the technological side.
Other well-thought-through devices include the Doorbell Camera Pro with the use 'two-way talk' function, the Kwikset Smart Lock to one-touch your home instead of unlocking with a key. Smart element Thermostat is especially great for both large and small dwelling places, allowing owners to keep temperature comfortable day and night and letting you save nearly 12% of energy spendings. Other equipment options cover different versions of control panels, variations of water sensors, door controls, cameras, and other equipment for sale that will match your individual needs.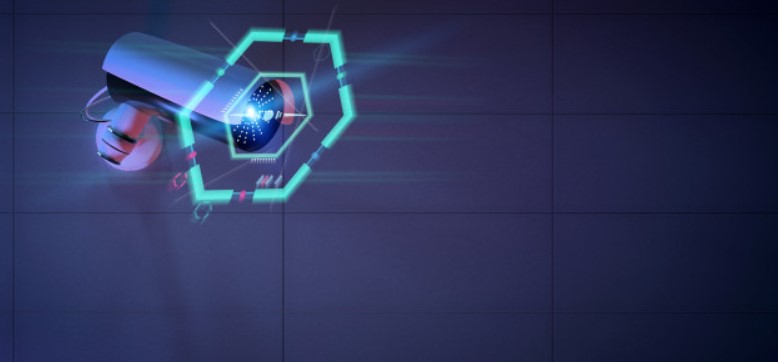 Vivint Control (Vivint Sky App)
All Vivint home security systems reviews as one say that home security management and monitoring has never been more enjoyable, fun, and simple at the same time. With the Sky App, you always stay connected and feel protected, being able to interact with people on the other side of the smartphone screen, see the condition of all smart locks, security cameras, and climate controls.
Customer Service
Apple App Store gives Vivint  4.6 stars out of 5, based on Vivint security reviews, and in the J. D. Power rating, it proudly takes the 3rd position for customer satisfaction. More feedback on the customer support of the Vivint security company can be found at www.consumeraffairs.com.
How to Order a Vivint Smart Home Security Set
The ordering process is ridiculously simple these days. You're literally one call away from the security set, – all you have to do is to call 866.626.7540 and:
Have an expert consult you and explain all the ins and outs.
After that, you are assisted in choosing the exact security set that you need to build a fine working system.
As a final step, the date of the installment is arranged depending on when it's convenient for you and your family.
FAQ
Deciding for a home security system takes many questions to ask – 'Is Vivint a good company for protection?', 'Will it be okay for my family to pay Vivint home security price?', and many others. To help you decide, here are some of the most frequently asked questions and facts that answer them comprehensively.
Does Vivint require the Internet?
Yes. To connect your devices and monitor them, you need to set up the Wo-Fi backup which isn't difficult at all.
How Much Is Vivint per Month?
It all depends on the type of plan you pick since, without monitoring function, the most high-tech systems are useless. If you choose the basic monitoring plan 'Smart Security' for home protection, it will cost you $30 each month. If you crave more detailed protection, then the plan 'Smart Home'  for $40-$60 is fit for you.
How to Cancel a Vivint Account?
Unsubscribing is not hard to do, and it's available for customers anytime if they choose to pay upfront for the entire equipment set for your house which also gives you the guarantee of errorless professional monitoring.
How Long Has Vivint Been in Business?
Counting the two decades' experience in protecting homes, it is among the most reliable home security system packages. However, with the latest company's add-ons, it's become more booming in the market and, hence, in greater demand.
Does Vivint Offer Free Installation?
For now, there is no free installation option as this process should be carried out by a highly qualified technician. Installation fees vary from $49 to $199 based on the amount of work and equipment.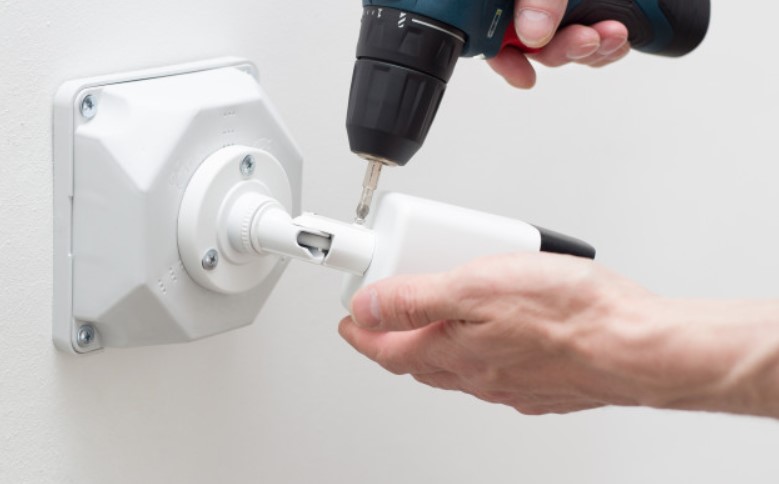 Does Vivint Work with Alexa?
Vivint is created with a smart home system of the future in mind so it will be perfectly compatible with Alexa.
Does Vivint Work with Google Assistant?
Yes, it works with Google Assitant great.
All in all, Vivint opens a huge window of possibilities before homeowners – smart home management, the anti-thief system with immediate controlled alarm, smart locks, and doorbell cameras, and even more.
So, answering your question 'Should I get Vivint to search for another home protection system?', we will logically sum it up based on our Vivint home automation review. If you need the maximum security from the equipment and the monitoring system and are ready to pay the price for that and be surrounded by the latest tech, it's a wise choice!