When a person only starts thinking about the best home security systems, he may come across various opinions. First off, friends and relatives will dictate the pros of one company, while the Internet will mark it as a waste of time and money. For this purpose, it is always worth choosing two popular companies and go for their comparison. This guide provides an accomplished overview of Vivint vs. Frontpoint. But, only you should make up the right decision concerning any purchases.
Vivint Smart Home is one of the best-rated home security systems in the USA. It boasts its affordability and guarantees potential users complete peace of mind regarding the security of a house. As of now, the company encompasses more than 1.5 million clients throughout America and Canada. And, many clients turn to its help because the products of Vivint Smart Home can perfectly play together with products from Google, Nest, and Amazon.
The key features and services one can find are:
Security systems;
Wireless cameras;
Thermostat, detectors and remote controls;
Sensors.
Besides, Vivint Smart Home involves 10,000 dedicated employees who are ready to solve any issue. And, it contributed to the donations including more than 200K hours of volunteer works, and over $18M to various organizations. What about its competitor Frontpoint?
Frontpoint is an incredible US company regarding innovative home security systems and exceptional customer support teams. Even though its rating is constantly fluctuating, it does not minimize its influence in the market. Besides, Frontpoint won Angie's List Super Service Award.
Regarding the features and products, they do not differ much from Vivint Smart Home. But, as per users' statements, their systems are more suitable for intrusions and environmental danger.
HD Cameras;
Security systems;
Smoke/CO detectors, and sensors.
All in all, Frontpoint vs. Vivint are parties that both possess quite decent and high ratings with the majority of positive feedback from their users and clients who have had a chance to receive a consultation with them.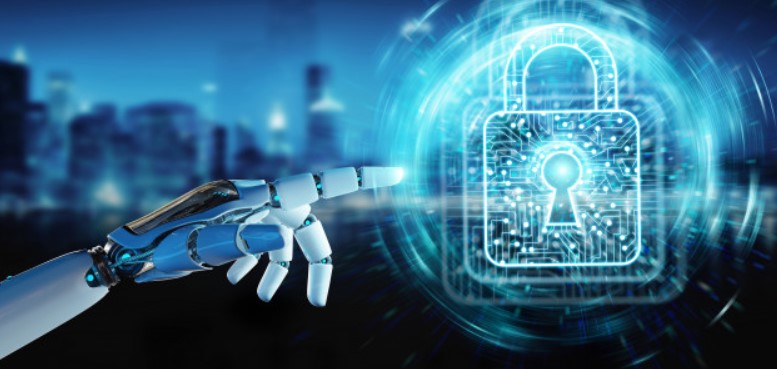 Security Product Comparison:
Vivint
Overall Score – great
Upfront Cost – from $599-$1,800
Monthly Monitoring Cost – $29 on average
Equipment/Devices/Features – security systems, cameras, sensors, detectors
Easy to Use +
Control (App) +
MoneyBack Guarantee +
Installation – professional
Customer Service –  exceptional
Frontpoint
Upfront Cost – from $69 – $800
Monthly Monitoring Cost – $44.99 on average
Equipment/Devices/Features – security systems, cameras, sensors, detectors
Easy to Use +
Control (App) +
MoneyBack Guarantee +
Installation – DIY
Customer Service –  exceptional
Frontpoint vs. Vivint Review of Similarities
Both Vivint or Frontpoint home security and automation systems won't surprise potential buyers with characteristics because most people focus on price comparison and contracts. Nevertheless, their similarities may puzzle one. The first common feature is that two companies are well-known regarding the quality of equipment. One can find a variety of sensors for smoke, CO or flood, HD cameras for a doorbell, and indoor/outdoor environment. And, both can boast the availability of mobile applications to monitor what is going on onsite remotely.
Besides, Vivint or Frontpoint alarm systems for a home has 24/7 monitoring, contract-free option, compatibility with different devices, monthly monitoring charges, free mobile application. And, as perusers, Vivint Smart Home and Frontpoint have a friendly and responsive customer support team.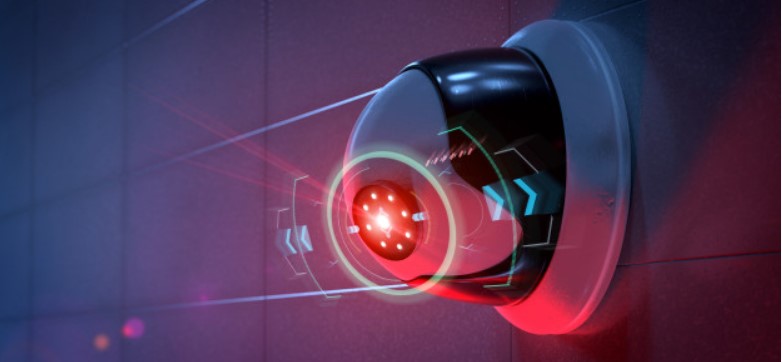 Vivint with Frontpoint Overview of Differences
Let's outline the first difference between these securities systems. Experts divide them into two categories, DIY and Professional Installation. Vivint Smart Home is extremely professional equipment that requires professional attention to the installation. Thus, the option to install the instruments on your own is already impossible. In fact, users also laugh at the functionality of home automation features because if buying everything together with one package and customize it with adds-on, one can feel like living in the robotic house.
Those, who would like to play with details on their own had better go for Frontpoint features because they belong to the DIY installation type.
Then, the key difference in Vivint with Frontpoint also lays in the home security cost comparison. Frontpoint monthly cost will be much more expensive. But, Vivint Smart Home, in turn, will ask you some money for installation and activation.
Both Vivint and Frontpoint companies offer potential users contract-free options but again here is one slight hitch. Vivint Smart Home may require it in particular situations. Check this information below.
And, at last, let's finalize their distinctions with the free trial. Frontpoint is happy to provide clients with a 30 days trial period while its competitor only with 3 days.
Vivint Smart Home Pros and Cons
The home security comparison chart of Vivint with Frontpoint allowed you to acknowledge the basic values of the parties, now it is high time to underline the pros and cons. But, first, let's throwback to the history of the company.
Have you ever come across such a thing as Vivint vs. Frontpoint lawsuit? The situation was focused on the establishment of the Vivint Smart Home company. It was first launched in 1999 as APX but then was rebranded in Vivint Smart Home. At those times, it received many complaints and lawsuits regarding the clients' experience, constant auto-renewal of contracts, and their sales models that irritated the users. However, after some time, the executives designated a new business plan and escaped from the bottom of the market. Now, it has an excellent reputation.
Pros
Premium quality devices;
Affordability regarding the packages;
Mobile application for remote control;
Compatibility with other branded equipment;
Professional installation.
Cons
One should pay upfront fees;
Door to door repetitive promotions and sales;
Buggy integrations.
Even though a person cannot negotiate the terms of the contract, other issues Vivint Smart Home representatives are more than happy to solve.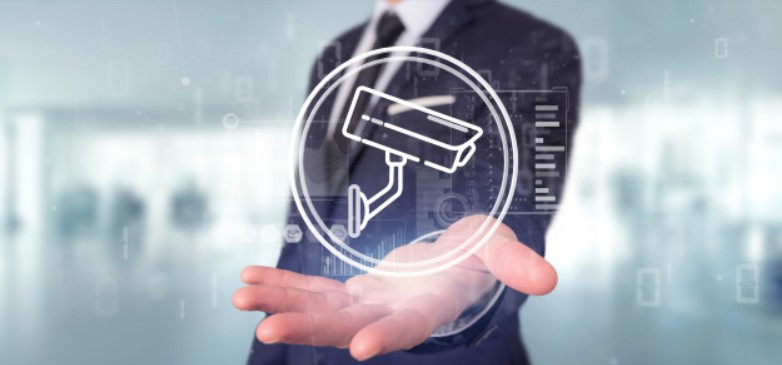 Frontpoint Pros and Cons
As was said above, a company offers DIY installation instead of a professional one but it does not mean you have to possess much knowledge in settings. Frontpoint ensured that any user can set up the home automation systems, devices, or panels within seconds. Thus, do not be surprised that any other best self-monitored home security system will seem like a toy for you.
Pros
Exceptional customer support;
Contract-free option;
30-days refund;
Compatibility with other branded devices;
Mobile application.
Cons
Upfront fees;
No landline.
As you may see Vivint or Frontpoint both have positive features. And, their cons are not related to the functionality of systems. Thus, even if you pay through the nose for package or save money on Vivint Smart Home, the devices will satisfy you with the quality and safety of your house.
Vivint vs. Frontpoint Comparison of Features
Vivint together with Frontpoint have much in common regarding their equipment but the premium quality is the top characteristic. Let's start with the first representative, Vivint Smart Home.
Control Panels. To be more precise, their technology lays in SkyControl panel. Large buttons and user-friendly interface;
Indoor and doorbell cameras. They come with motion detection, 180-degree view, and night vision;
Cameras Live Stream. With the help of the mobile application, one can access the video at any time to check what is going on;
Thermostat. It can be adjusted with the Alexa or app.
Frontpoint features:
Control Panel. User-friendly interface with large convenient buttons;
Video surveillance. HD cameras with night vision;
Smart Lock and Light Sensors. With energy savers.
Besides, to compare security companies, a person can check the additional products at their shop pages. There are Ping cameras, PlayBack DVR, Burglary Detection, Glass Break Sensors, etc.
Regarding the Vivint or Frontpoint packages, the price gap is quite huge. For example, Vivint's monthly cost is $29, while its competitor offers a $44.99 monitoring price.
Frontpoint vs. Vivint Security Contracts
Before Frontpoint offered fixed contracts for 3 years minimum. As of now, one can avoid it as far as a company offers a month-to-month monitoring term. It means that users can cancel this plan at any time without worrying about the cancellation fee. There is none. Besides, you can receive a 30 days free trial, and get your money back if you did not like the security systems. Thus, Frontpoint and Vivint security differ radically.
Vivint offered before 42/60 months contracts only for clients who did not want to pay upfront fees for equipment. Today, if you pay them, there is no contract. However, this company provides only a 3 days trial period but also with a money-back guarantee.
Compare Vivint and Frontpoint Installation
Vivint together with Frontpoint has different installation modes. The first company has a professional one. You have to schedule the visit of any representative who will set up a system. But, even this situation has a benefit. Professional technicians will know where to put sensors and detectors in the way they will be efficient. Besides, they can guide users through the application.
Frontpoint has a DIY option. It is easier because it does not require someone's help.
Vivint or Frontpoint Emergency Connections
With the help of mobile applications in Vivint or Frontpoint, one can access emergency buttons allowing users to ask for help. You can rest assured knowing firefighters, police, or ambulance can immediately receive your call or message. Moreover, in the app, you can mark any false alarms.
Otherwise, Frontpoint systems use cell radio for emergencies but it may have an insufficient connection in rural areas. With Vivint, users have a division into alarms: burglary, medical, panic, duress, fire. A monitoring representative will call you first through the panel if no answer with the mobile number you indicated when registering.
Relying on the customer support team, people claim that professionals working in both companies always make advances with false alarms and fastly solve the issues regarding the panels, apps, or cameras. Thus, if you want to know more about emergency connections in Vivint or Frontpoint, you can address this concern via online chat or phone number.
Vivint and Frontpoint Conclusion
If you finally decided to turn to the help of one of these two companies Vivint or Frontpoint, you are on the right track. For many years, they gain the lead in the security systems market in the USA and Canada. The only thing you have to spend time thinking about is the price. One offers a cheaper price for a package but expensive cost upfront. Another has pricy features but no installation fee. But, in general, you won't lose time if choosing Vivint or Frontpoint, they both are reliable and trusted services.