Keeping our homes safe means really much. But, as every reasonable person, all of us want o know that we get value for money, – we want to get facts and proof that the system is worth the deal. So, today we will give some insights into the classical, yet different in the core, approaches to home security – SimpliSafe and ADT.  Among the most significant features of SimpliSafe and ADT, we will look at the prices for setting up and maintaining the systems of SimpliSafe vs. ADT, their user-friendliness in controlling, set-up, and customer service.
Both ADT and SimpliSafe companies have got pluses and minuses, but here we have a goal to help you identify which of them is fitting to your own needs and preferences for a home security system. First and foremost, before we begin to compare security companies ADT and SimpliSafe in detail, let us take a look at the following home security comparison chart to notice the contrast in the most general things.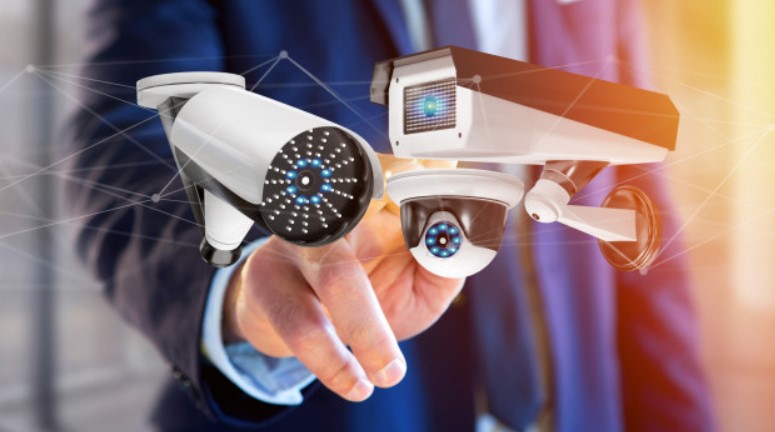 SimpliSafe vs. ADT Comparison
 SimpliSafe
Overall Score – 4.5 / 5
Upfront Cost – $259
Monthly Monitoring Cost – $15-$25
Easy to Use/Control (App) – available
Money-Back Guarantee – 60-day money-back, guarantee + free, shipping
Installation – Can be easily installed by the owner
Customer Service – 24/7 customers support line
ADT
Overall Score – 4.5 / 5
Upfront Cost – $99
Monthly Monitoring Cost – $37-$62
Easy to Use/Control (App) – available
Money-Back Guarantee – 6-month cash back guarantee
Installation – Requires a technician to be installed
Customer Service – 24/7 customers support line
Similarities of SimpliSafe and ADT
Although SimpliSafe and ADT, included in numerous lists of the best-rated home security systems and known as the most reliable ones, are very different, there are still things in which they resemble each other, and they are the following.
Both security systems are compatible with smart home systems such as Alexa and Google Assistant (however, ADT is more capable) – This makes them highly manageable and excludes the possibilities of bugs and errors in functioning.
Professional monitoring – It's impossible to be left helpless with both these security systems so you can check everything both remotely and in-house, including videos of breakouts (if any) or receiving secret alerts as a part of the settings you set up individually.
Devices and technology – The set of equipment installed is pretty standard in both systems; both with SimpliSafe and ADT, it works nearly in the same way so a customer can use the intuition or the most basic knowledge to cope with the keypad and sensors.
Both security systems are well trusted – With millions of feedback comments from users all over the world, the alarm systems SimpliSafe and ADT are proven as unfailing ones. Their liability has been checked by years and years of tests, improvements, and innovations: for ADT, it's the history that exceeds 140 years of home security providing (since 2010 – working at the best home security systems in the modern sense), and for SimpliSafe, it makes over 14 years of hard work.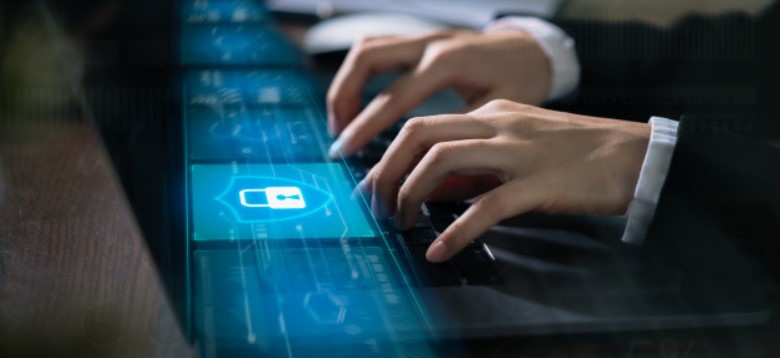 Differences Between 2 Security Systems
Now, drawing the line between these two professional home security systems, we will contrast ADT vs. SimpliSafe in several aspects.
Costs to keep systems working (per month) – Maintenance costs make a huge gap here – whereas ADT monthly cost varies from $37 and up, SimpliSafe offers security maintenance at a lower price – around $20 per month on average.  Plus, with no contract, SimpliSafe doesn't take the responsibility to monitor devices and their work, but this will be discussed better in the next points.
The connection that ties systems together – Basically, the set of SimpliSafe works through the Wi-Fi network in your home, so in different weather conditions or unexpected events, this might not be a very reliable way to connect devices and monitor the situation. ADT, in contrast, can flawlessly work with both Wi-Fi and the specialized Z-Wave technology, which allows cameras and other security devices to transfer more accurate pictures.
Contract duration – If we compare SimpliSafe and ADT, we will also see how different contracts appear to be. While with ADT, it's a must to create a 3-year contract and a customer has no right to break it before it's due, with SimpliSafe, you can be completely carefree when it comes to contracting. Plus, with ADT, you get to pay an obligatory fee for the equipment to be monitored.
SimpliSafe: Pros and Cons
To start the objective description of advantages, we will take the features of ADT and SimpliSafe that you might be choosing the home security system by.
Pros
So, the most impressive positive sides of the SimpliSafe system include:
SimpliSafe monthly cost – Even inexperienced users will notice how essentially these systems differ in prices. For purchasing the SimpliSafe system, you will have to give around $260 but keeping it working is way cheaper than with other systems. Besides, you don't pay anything for installation, unlike with ADT.
SimpliSafe offers different plans for different needs – What we like about this system is its universal way of usage. With the Standard SimpliSafe plan for just $14.99, you can get the same level of security (not including control with the help of a mobile app or extra sensors) as you could get with the Interactive plan for $24.99 per month that is more customized and gives you access to the more advanced technologies in monitoring. Besides, the latter can be removed for the time needed and installed again in the time that you need it again.
Opportunity to buy equipment separately with SimpliSafe – One more plus for the SimpliSafe system is its wide choice. Depending on the type of security that you need, numerous sets are available on the official website, like, for instance, 'The Starter' for $279, 'The Foundation' for $249 which is close to the previous set, but the most basic, only with some functions eliminated, or just the single SimpliCam (boasting high resolution and great night vision). More advanced SimpliSafe kits include 'The Bamburg' ($504) for the whole home protection and 'The Windsor' ($454) with extra sirens and designed for large houses and flats.
The SimpliSafe 'Love it or return it' rule – As one of the newest versions of a home security system, SimpliSafe lets customers be free in their choice, allowing them to test several kits, return them if needed, and, in the end, identify what they want to purchase most.
All of these pluses make Simplisafe unbelievingly affordable. Plus, if you take a look at its equipment's design, you will figure out why so many people fall for it.
Cons
Among the features that are found as inferior to ADT, there are such sides as:
The higher price of equipment packages, compared to the professional ADT – If the costs of the SimpliSafe system with all devices might be around $199 and up to $500, – with all of the devices belonging only to this company, and, thus, being kind of limited, – it makes us think they are too high for the basic devices like these.
The chances of the SimpliSafe system being 'hacked' – Despite its newest connection system, SimpliSafe is not perfect when it comes to cybersecurity. While no real-life incidents have been identified, some experts say that SimpliSafe cameras, alarm systems, and control equipment can be broken with technology.
No home automation and video surveillance capabilities – If you want a home security system for higher purposes than the basic burglary alarm, don't go for SimpliSafe, because, even with the subscription to the SimpliSafe Interactive plan, you won't reach your goals. Anyway, as a basic set, SimpliSafe rules.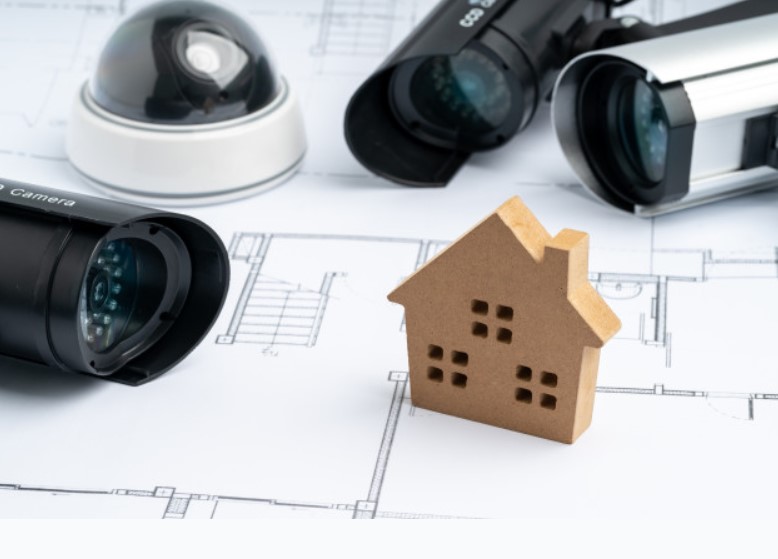 ADT: Pros and Cons
Among the security systems with the world acclaimed names, the ADT system is known as the best self-monitored home security system.
Pros
Here is what makes the brand-worthy.
Better smart home integration capabilities – If we compare SimpliSafe and ADT in terms of their smart sides, we will see that the ADT brand has got more abilities to apply technology for your safety. So, with smart home devices like smart locks, light bulbs, thermostats, and door openers, ADT will significantly simplify your life.
ADT Family location monitoring – Private family maps, notifications when kids come home, – this is no longer science fiction. This ADT function, known as 'Family location sharing' is quite convenient as it requires only GPS and creating the family map to keep track of where family members go.
Roadside assistance – Especially for the newbies in driving, this ADT function might come in handy, – crash reports, emergency notifications, navigation, and road guidance are now in the new, smart formula with ADT.
Cons
Still, like every technology, ADT needs improvement in several areas.
Sky-high maintenance costs – It's important to make the home security cost comparison of ADT and SimpliSafe security systems. In terms of costs, SimpliSafe vs. ADT are total opposites. While the starting price isn't high, we can't but mention that the costs you pay for the ADT equipment aren't usually in the open so you never know how much finance it will take you to set up every device. In fact, ADT is the most expensive system out of all alarm systems for the home.
Too many fees – Besides price comparison, you are also likely to find yourself puzzled every time you will get the bills for the ADT services, counting also early contract breaking fees, app fees (surprisingly), and high monitoring costs.
It's nearly impossible to get out of the 36 month-long contracts with ADT – Paying over 70% of the monthly fees to close the contract is too much for simple people, so this makes us conclude that this home security system is either for the well-off of this world or security freaks.
Features to Know When Choosing a Security System
Tricky features of these home security systems cover:
SimpliSafe vs. ADT lawsuit.
As we have already mentioned, SimpliSafe is thought of as a more vulnerable system, but, in fact, there are no directs proofs that it's possible. So, it's better to consult the manufacturers themselves and try it out with the technicians.
SimpliSafe vs. ADT comparison in price.
Functions of both SimpliSafe and ADT security systems are pretty much similar if we don't count app differences in SimpliSafe and ADT, contracts, and gaps in SimpliSafe and ADT devices. However, the ADT system doesn't differ from SimpliSafe much, but it is much more expensive.
Contracts: Differences and Conclusions
If, in your understanding, a contract means reliability, it's time to look at it from the other perspective. With ADT, the contract is good, but only if you plan to stay for a few years; otherwise, the more reasonable option would be SimpliSafe – with no obligation to sign contracts or pay unexplained fees.
Installation of ADT and SimpliSafe Systems
While ADT provides a certified professional to install your home security set (which often includes paying an additional fee), with SimpliSafe, you can easily figure everything out on your own, which makes it more available to people, yet seeming less professional.
Emergency Connections
With ADT, owners get all notifications through the smartphone app ADT Go, which lets them keep an eye over the home while they are on the go or are absent for a long time. Working with SimpliSafe, however, adds to the app control calls from specialists so you can be even more sure that the property will be looked after in case of an alarm.
Conclusion
So, in this ADT vs. SimpliSafe review, we have revealed details that matter when you are willing to buy the protection system that would suit your security needs lifestyle. While both ADT and SimpliSafe security systems offer reliable home protection in any unexpected situation, the ADT system is pricier and has got many fee complications, and, therefore, isn't very affordable. As a more justified purchase, SimpliSafe wins in many aspects, despite its basic equipment sets: itis great in smart homes, easy to install, offers individually selected security devices, and has no problems with the return.