In this ADT vs. Vivint smart home systems review, we are going to take a look at one of the most influential and widely used services that provide homeowners will advanced security systems and protection. Most of the internet users know about both companies from the Vivint vs. ADT lawsuit case. What do these companies have to offer? How good are they? Check out this overview and home security comparison chart to decide which security system will work best for you.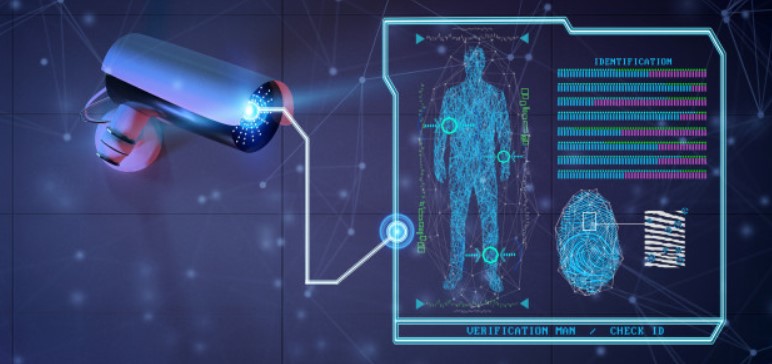 Vivint vs. ADT Comparison
Security Product Comparison:
Vivint
Overall Score – 8.3
Upfront Cost – $599.99
Monthly Monitoring Cost – $39.99/month
Equipment/Devices/Features – 9.4
Easy to Use/Control (App) (Apple and Android rating) -4.6/5
MoneyBack Guarantee – 39 days
Installation – Expert
Customer Service – 7.6
ADT
Overall Score – 8.5
Upfront Cost – $125
Monthly Monitoring Cost – $28.99/month
Equipment/Devices/Features – 8.9
Easy to Use/Control (App) (Apple and Android rating) -4.6/5
MoneyBack Guarantee – 6 months
Installation – Expert
Customer Service – 8.1
Similarities
What do both Vivint and ADT companies have in common? Here are some of the similarities these services share:
Outdoor and indoor security. You can monitor everything going on outside and inside your home. Both companies provide their customers with the possibility to control everything that is happening in the area where they live.
Home automation systems. Both companies offer some nice features for their home automation systems that you can use to monitor and control your house as well as devices in it.
Experts' installation. The specialist will come to your place to install the ecosystem and make sure everything works fine. Keep in mind that you will have to stay at home in order to get the help of the expert.
Wireless connection. No need in all the cables: you can just use wireless networks to use your smart home systems. You can connect your Vivint or ADT security system to Wi-Fi If you would like to watch everything that's happening at home live.
Differences
When we are discussing Vivint vs. ADT comparison, it is important to note these companies have many differences as well. Here are a few of them:
Contracts. Vivint's contract will last for around 5 years, while ADT's contract is about 3 years. Also, Vivint is more flexible when it comes to cancellations. Even though ADT's contract is shorter, there might be some complications with canceling it or requesting reimbursement.
Equipment. Both companies offer different equipment options. For example, ADT is much better for medic alerts since its panic pendants are working in almost any place where cell network is working. Vivint is great for smart thermostats, cameras, and alarms that will detect any motion and notify you in case there is a possibility of any danger or invasion.
Prices. When it comes to price comparison and home security cost comparison, ADT turns out to be a little cheaper than Vivint. For example, Vivint's monthly cost for two plans is about $29.99 and $39.99. ADT's monthly cost is about $28.99. Prices depend on a region and equipment, so you will have to contact the support team to know more.
Emergency connections. Vivint can be used only with cell monitoring, while ADT is used with a landline or cell chip, which means that.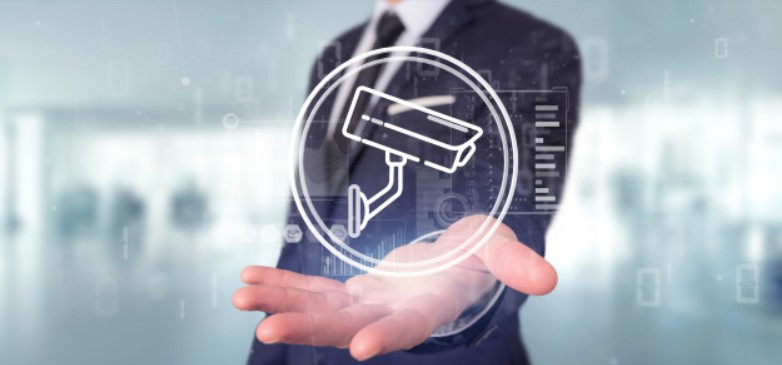 ADT's coverage is bigger
Vivint Security: Pros and Cons
No doubt, Vivint has remained very popular for a few reasons. Is Vivint really as good as many ads say? Let's find out together.
Pros
Vivint has been so successful on the market for a long time because of the multiple benefits it has got for the homeowners. Here are some of the most outstanding advantages of Vivint:
It is compatible with such devices like Google Home and Amazon Echo, which means you can control your security systems with your voice.
Nice equipment package. You will be equipped with many great devices that will not only make your home safer but will also ease your life.
Installation provided by an expert. When you purchase Vivint, you can be sure the best self-monitored home security system will be installed by the real specialist.
Great mobile app. You can easily control the whole security system through the app with easy navigation. The mobile app is very accessible, and anyone can use even without any technical knowledge.
Advanced technology. Vivint is one of the newest best home security systems that allow everyone to guarantee the protection of their houses. This technology is not considered to be one of the best in the world.
Cons
Vivint has a few drawbacks all potential customers should know about. Read more detailed information about Vivint's cons here:
Very expensive. Vivint remains one of the fanciest security systems, and because of that, not everyone can afford it.
5-year contract with Vivint. This is not a nice thing since because of it, you will not be able to refuse from their service until the contract has expired.
Door to door Vivint agents. It is something that many people have complained about before. At some point, everyone has got tired of all these salesmen who are knocking at your door and are offering to buy a new security system.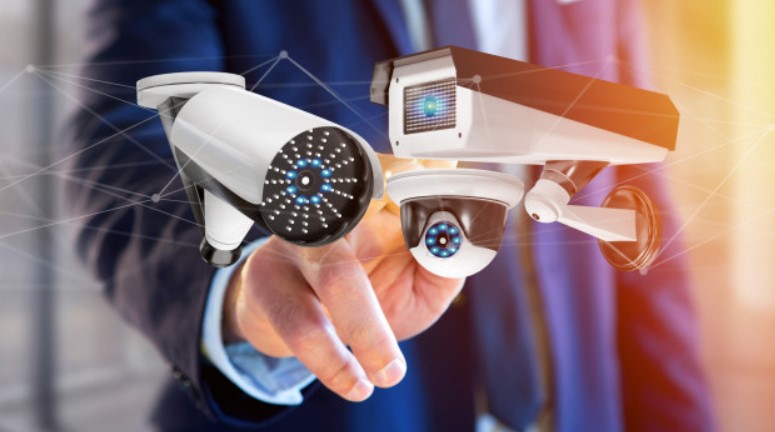 ADT Security: Pros and Cons
ADT security systems have many good and bad aspects that you should know about. Learn more about this company here.
Pros
ADT company is also one of the most popular services on the market. It has multiple advantages, especially for those who are willing to secure their lives and make sure that in any dangerous situation, they will be notified about. These are some benefits of trusting your security to ADT:
ADT frighten intruders away. ADT offers an effective security system that will scare off any Intruders. ADT offers great protection for its users.
Immediate notifications. You will get messages about any dangerous situations right to your phone.
Key areas coverage. Most of the parts of your house will be covered by the security cameras, so you are seeing everything that is going on at your home with the help of ADT.
Good mobile app. ADT offers an app that functions fast and properly, which means there will be no problems with the control.
Cons
Nothing is perfect. ADT has some drawbacks, as well as any other company. Here are some of ADT drawbacks:
This security system is not self-contained. This means that you will also have to pay for ADT plus video contact to be able to use the system.
Expensive installation. To install the whole system, you will have to pay at least $200-300, which is a lot.
Only capable of recording short videos. Unfortunately, you will be able to get only 30 seconds long videos since it cannot record videos that are longer than that.
ADT and Vivint Features
When it comes to ADT vs. Vivint comparisons, it should be said that both offer similar features. Some of the most important ones are wireless and cellular types of connection, effective remote control, protection from different weather conditions as well as intruders, fast and professional installation, and compatibility with voice assistants such as Amazon Echo or Google Assistant.
Of course, they have many other special features as well. But when we are talking about things that are crucial for the protection of your own house, in the Vivint vs. ADT comparison, it is important to mention that both systems have a set of extremely good features that would definitely be useful if you decide to use ADT services.
Contracts
Commitment is not always something we want to talk about when it comes to signing contracts with different services. When we compare security companies, one of the most important things that we should pay attention to is a contract. Vivint and ADT both have long term contracts, but while Vivint requires five years of commitment, ADT demands only 3.
Still, many customers have stated that Vivint is more flexible among these two best-rated home security systems since it is much easier to cancel a subscription. But keep in mind that ADT is ready to help you with any contract issues at any time, while Vivint is not always like that.
Installation
If you decide to purchase ADT and Vivint security, you should remember that you will also have to pay for the installation of all the equipment you bought. The cost for the professional installation is around $99-$199. Vivint sometimes charges more for installation, but the prices will not differ a lot.
Even though  Vivint or ADT installation is not something that we would want to pay for, the professionalism you will be provided with is going to impress you a lot. Of course, you will have to agree on the day on which the expert will arrive to install the equipment. The whole ADT installation process will not take a lot of time, and if needed, you will be able to ask all the questions regarding alarm systems for the home.
Emergency Connections
When we compare Vivint and ADT security home systems, it is important to say that both of the security systems cannot substitute the help of the police. This is why if anything happens, you should call the police right away.
Both security home systems have enabled emergency connections for its users. In extreme and dangerous situations, you can dial the experts to share your problem with them and get the assistance you need. Vivint and ADT will notify you about any possible dangers, but it will be your responsibility to handle them. When it comes to ADT, you can use medical alerts that will help you contact emergency response agents very fast.
Conclusion
Both ADT and Vivint security system home companies are capable of providing its users with high-quality service and protection of their homes. They are not as different as they seem at first. Of course, for better flexibility and cheapness, it is best to choose ADT.
But if you are ready to pay a lot for the highest security home system and a number of great features, you should pick Vivint. This Vivint vs. ADT comparison shows both of these services can be very useful for different purposes, so first think why you need a security system, and only then decide which company you would like to trust your security. Check the home security system cost comparison to pick the plan that will not hurt your budget.