Security should be a top priority when you're moving to a new house. So, the choice of a company that will provide security has to be approached carefully. Some of the best home security systems and discussed comparisons are Vivint vs. SimpliSafe. Both companies have quite a few features to provide, but their differences may make you incline towards one more than another.
Vivint vs. SimpliSafe Review: Companies' Similarities
Both SimpliSafe and Vivint focus on alarm systems for home. They both offer around-the-clock online and self-monitoring, safety cameras, sensors that detect smoke, leak, CO, freeze, and unwanted movements. They also catch up with the latest innovations, providing premium-level security systems.
Here are some more similarities:
Monitoring Centers can dispatch emergency services when alarm rings;
Sensors offer protection from environmental causes;
Both cellular and wireless connections are provided;
Remote access is available.
The companies have also released mobile applications available on the App Store and Play Store. They help you control SimpliSafe and Vivint systems, monitor cameras, and more.
There was no SimpliSafe vs. Vivint lawsuit, which means both have successfully filled the niche.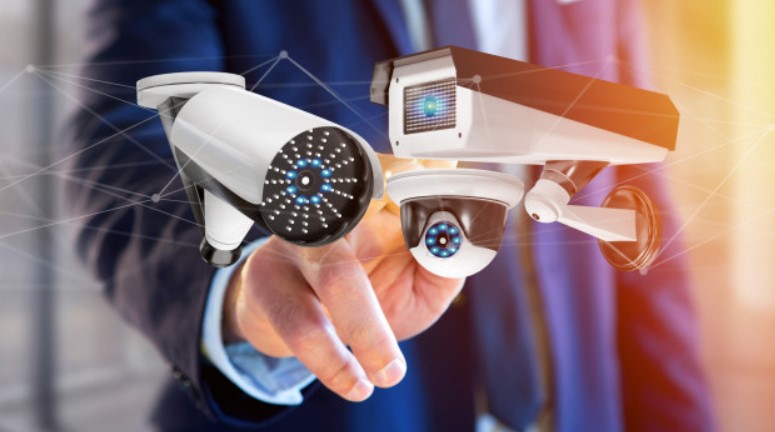 SimpliSafe vs. Vivint: The Two Innovative Leaders of Home Security
SimpliSafe
Overall Score – 9.3
Upfront Cost
From $229.96
Monthly Monitoring Cost – $14.99-$24.99
Equipment/Devices/Features – 9.5
Ease of Use/Control App – 9.7
Money-Back Guarantee +
Installation – $79
Customer Service – 8.8
Vivint
Overall Score – 8.9
Upfront Cost
From $599.99
Monthly Monitoring Cost – From $29.99
Equipment/Devices/Features – 9.6
Ease of Use/Control App – 9.5
Money-Back Guarantee –
Installation – $99-$199
Customer Service – 7.8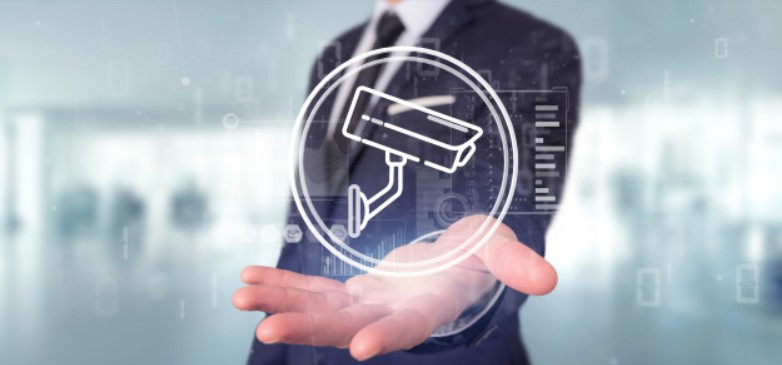 SimpliSafe and Vivint Differences
There are also differences between the companies, so you can compare SimpliSafe and Vivint. The latter is more sophisticated in terms of technology, yet only slightly. Vivint also offers its tech only with professional installation ($99-$199 with different Vivint plans). The equipment you get remains the property of Vivint.
SimpliSafe, on the other hand, is more affordable. It doesn't bind you to contracts and allows DIY installation. Also, the equipment you get is yours, and SimpliSafe doesn't require any rent payment. This means you may have to make a considerable investment, but SimpliSafe makes it pay off very quickly. In general, the upfront cost is still smaller than that of Vivint.
SimpliSafe: Pros and Cons
No company is perfect. SimpliSafe strives to break the old rules of security providing, but it also has some disadvantages.
Pros
SimpliSafe works on the non-contractual basis;
SimpliSafe has affordable monthly rates;
There are lots of custom SimpliSafe system plans;
You can choose DIY (with a manual) and professional installation;
SimpliSafe has a money-back guarantee (with shipping fee) for 60 days.
Cons
SimpliSafe has a higher average upfront cost;
There aren't many SimpliSafe outdoor camera options and their monitoring.
The higher cost, in this case, also means no commitment required from you. If you choose only to use the tech, it will work as well without monitoring as it would with it. You'll just have to do more, like dispatching the police and controlling the SimpliSafe system without the app access.
Want to go on vacation? No problem, you can get the monitoring feature for that and cancel it as you come back home.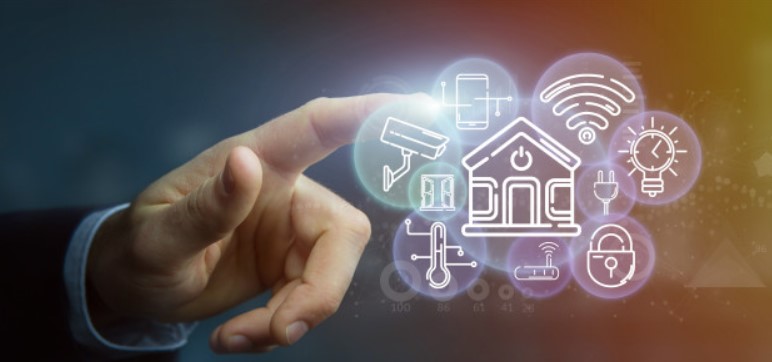 Vivint: Pros and Cons
Vivint is an incredibly innovative company, tech-wise, but it also has some drawbacks.
Pros
Vivint has Advanced tech;
Vivint offers free on-site consulting;
There's a short-term contract available (with upfront payment rise);
Professional Vivint system installation;
Great smartphone application;
Wide range of  Vivint custom security packages.
Cons
Vivint is contract-based;
Difficult to terminate the Vivint contract;
Vivint had higher upfront payments;
Vivint has a higher monthly cost.
Some people find the contractual basis absolutely normal. It means a lot of safety commitment and stability. But if you rent an apartment, think of moving, or aren't sure as to your final choice, this con might become a problem.
Features
SimpliSafe offers:
Online monitoring;
Environmental detectors;
Movement sensors;
Cameras;
Smart Lock.
All these are additions to the core elements like the Base Station. For more security and confidence, you can get an app. It's only available if you have professional monitoring, though. You can connect your SimpliSafe system to Amazon Alexa or Google Home assistants. This will be a great addition to your hub.
SimpliSafe monthly cost is $14.99 or $24.99. It differs with the plan you choose,
Vivint offers:
Online monitoring;
Control panel;
Entry, movement, environmental sensors;
Key fob;
Indoor and outdoor cameras.
Your equipment detects and learns habits and works as an assistant, dimming the lights, or adjusting the thermostat when needed. Besides, Vivint gives the app access to all users, no matter what package you buy. This is convenient since you can connect it to every appliance and/or system in your smart home hub.
SimpliSafe also connects with Amazon Alexa, Google Home, and other assistants.
Vivint monthly cost is from $29.99 and increases depending on the system plan and amount of equipment necessary.
Both companies' equipment is very convenient because it's wireless. If you're moving, there's no need to break the house down and leave holes in the walls. Taking sensors and core equipment off isn't difficult, and if handled with care, it's transportable. Don't forget to contact the company, though, to notify them about the change of location. Prior notification is the best. With Vivint, you may have more issues because of the contract if you move, so make sure to find out the necessary information beforehand.
SimpliSafe vs. Vivint Comparison: Contracts
With SimpliSafe, there's no contractual requirement for a certain number of months. It has changed the industry by letting people choose what they want. There are no contracts, you only pay for the equipment and, optionally, professional installation. You can also consider adding monitoring that will contribute to the efficiency of the SimpliSafe system. It's provided on-demand, so you don't have to sign even a yearly contract.
Vivint requires signing contracts for 42-60 months. Most contract-based companies need a 36-month contract, so this is quite a commitment. If you love the tech but hate the contracts, there's an option of buying the equipment out from them. It will increase the upfront payment by much, but then you're not bound to the paper anymore.
Home security cost comparison shows that both SimpliSafe and Vivint may be quite costly. However, SimpliSafe is better because there's no contract binding, so no need to pay the remainder of it in case of termination. With Vivint, if you want to end the plan prematurely, you'll have to pay the remainder.
SimpliSafe vs. Vivint Installation
SimpliSafe offers both DIY and professional installation. The company has really chosen not to bother its clients unless they ask for help. The SimpliSafe systems are wireless and quite easy to install, but it's recommended by most experts that compare security companies to ask a specialist to do the job. As to the price comparison for installation, SimpliSafe has a stable price of $79.
Vivint, on the other hand, provides the service for $99 to $199. The price depends on the amount of Vivint equipment you need to have installed and connected. The perk of Vivint, though, is that you can request a free on-site consultation. The specialist from the company will analyze what features will improve your home security without being too much.
SimpliSafe and Vivint Emergency Connections
Vivint and SimpliSafe security control can dispatch the police as soon as the emergency is confirmed.
With SimpliSafe, this is the algorithm:
A sensor picks a trigger;
The Keypad sounds, offering you 30 seconds to cancel it by inserting your security PIN;
If not canceled, the SimpliSafe system sounds a siren, sending an emergency signal to the Center if emergency dispatch is activated;
The Center contacts you;
If not answered, they call the police. If you answer, they ask you for a security word to confirm a false alarm or danger and call 911;
Your SimpliSafe system rearms, excluding the triggered sensor. To activate it again, disarm and rearm it again.
This happens very quickly and is done to prevent problems with the police due to false alarms. Remember that the SimpliSafe Emergency Dispatch Service connection is crucial for the algorithm to work. You can do it easily on the website of the company. Be prepared that you'll be charged extra for it, but not much. If you choose to self-monitor, you'll have to assess the situation and dispatch emergency services yourself.
With Vivint, the algorithm is the following:
A sensor picks unwanted movement, smoke, CO, leak, etc.;
The Vivint alarm is triggered;
A specialist from the Vivint Center contacts your home via the touchscreen panel and ask for a passcode different from the PIN;
If unable to contact, they will call you;
If not successful, they dispatch the police;
You get a text message about the dispatch.
The response comes as soon as the alarm reaches the office of the company. The algorithm is slightly different depending on the type of alarm. If it's a fire alarm or a medical emergency, the specialist will try to contact you only once before calling 911. This is done due to the danger to your life or property.
In the case of a duress alarm, there's another algorithm:
The specialist connects to the panel and listens for half a minute to detect suspicious noises;
If there are none, they dispatch the guard or police;
If there is, another agent calls 911 while the assigned one stays online to check the situation;
They don't attempt to contact you in half an hour for safety reasons.
SimpliSafe and Vivint Review: Conclusion
Both companies have the best-rated home security systems. SimpliSafe is not complicated in use, multifunctional, and affordable. Vivint offers the best self-monitored home security system. Choosing one should depend on your decision after reading reviews and contacting the companies yourself. With SimpliSafe, you're not tied up with any contracts and are free to cancel the subscription. With Vivint, you have to sign a contract, and terminating, it is quite difficult without a penalty. However, the latter may give you a feeling of stability.
Every home is different and needs a different set of security precautions. Base your decisions on the need of yourself and your home and stay safe!