Security is certainly a very important component that absolutely everyone needs. We all want to protect ourselves and our loved ones, and often to do this, people buy various protection systems for the home. Are you looking for smart home security solutions? Then, you must have heard about SimpliSafe and Nest Secure. These are the two most popular companies offering full control over everything that is going on at home. Both of them are known as reputable best home security systems selling high-quality products. Which alarm systems for the home should you choose? Keep on reading our Nest Secure vs. SimpliSafe review to compare SimpliSafe vs. Nest Secure and make a wise buying decision.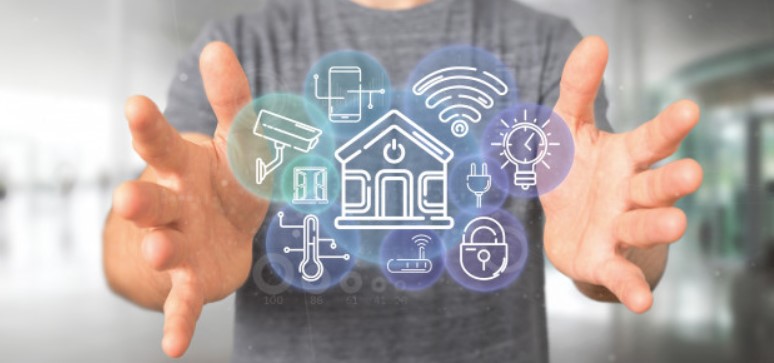 Security Product Comparison:
SimpliSafe
Overall Score – 9.4
Upfront Cost – starts at $229.96
Monthly Monitoring Cost – $14.99/month
Equipment/Devices/Features – 9.5
Easy to Use/Control (App) – 9.7
MoneyBack Guarantee +
Installation – 8
Customer Service – 8.8


Nest Secure
Overall Score – 7.8
Upfront Cost – starts at $399.99
Monthly Monitoring Cost – $19.99/month
Equipment/Devices/Features – 7.9
Easy to Use/Control (App) – 8.3
MoneyBack Guarantee +
Installation – 7
Customer Service – 8.8
SimpliSafe vs. Nest Secure: Similarities
Nest Secure vs. SimpliSafe best-rated home security systems: Are they completely different or have similar features? Both companies produce the best home security systems. Home security solutions are effective and easy to use. Even if you are going to deal with security systems Nest Secure and SimpliSafe for the first time, you won't face any problems. If you compare security companies, then you'll notice that all settings are adjustable and intuitive in both of them. Both SimpliSafe vs. Nest Secure security systems guarantee that your home will be 100% protected from intruders.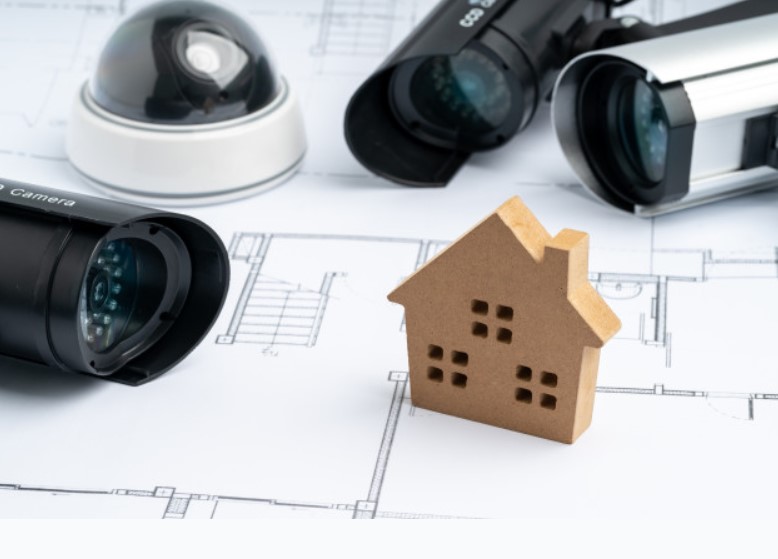 SimpliSafe vs. Nest Secure: Differences
SimpliSafe and Nest Secure have certain distinctive features. One of the main differences is the price. Nest Secure costs more expensive than SimpliSafe. If you already have some other Nest Secure devices, then, get this security system without any doubts. If not yet, then, consider getting SimpliSafe. SimpliSafe monthly cost is cheaper than the Nest Secure monthly cost. At the same time, SimpliSafe offers more functions. If you compare SimpliSafe and Nest Secure, you'll see that the second one can protect your house from intruders only while SimpliSafe can protect your house from environmental disasters. As for the SimpliSafe vs. Nest Secure lawsuit, both systems can be hacked by a smart programmer, but if to compare the systems, then, it's necessary to admit that Nest Secure is more protected from unwanted hacker attacks. It's more difficult to hack it due to the fact that it has fewer weaknesses.
SimpliSafe: Pros and Cons
SimpliSafe is a DIY wireless home security system that will reliably protect your home, apartment, office from intruders. It is easy to install and use, does not require installation and professional settings. The compact and sleek design of SimpliSafe, presented in "cloud" and "obsidian" colors, will blend in with any interior.
Pros
24/7 support – The main advantage of SimpliSafe is professional online monitoring 24/7. The company's specialists monitor your house for hacking and much more. If something happens, a monitoring officer will call you and the police.
Digital system prototype – SimpliSafe offers its customers to build a system on their own site. In addition to the two main starting components (base station and wireless keyboard), a list of devices and accessories with prices and descriptions is offered.
SimpliSafe has no contracts or hidden fees. You can opt-out of monitoring at any time without additional charges.
Cons
Lack of synchronization – SimpliSafe is not the best option if you need a security system that will synchronize with a larger platform for a smart home.
Nest Secure: Pros and Cons
Nest Secure is one of the most popular systems that is chosen by hundreds of people around the world to protect their houses. Check what advantages and disadvantages it has. It is always best to know them when choosing alarm systems for the home.
Pros
Easy-to-use but great system capabilities – The starter kit of the Nest Secure alarm system is incredibly simple to arm and disarm, and the capabilities of its security sensors are much more than just monitoring whether the door is open or closed.
Cons
High price – If you do price comparison of security systems, you'll definitely pay attention to the high price of the system. This security system is expensive and has limited third-party compatibility, and also does not work with Nest security camera.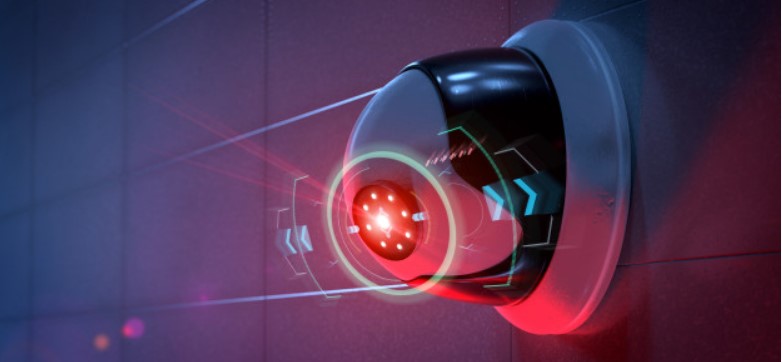 SimpliSafe vs. Nest Secure: Features
The SimpliSafe system is characterized by specialists from the best of all available home security devices. It provides professional round-the-clock monitoring, simple self-installation, and no need to conclude a service contract. The SimpliSafe design has many sensors for monitoring doors and windows throughout the house. At the same time, system accessories remain almost invisible to people who do not own information about the installed equipment. If a set of 12 items does not satisfy the consumer in terms of configuration, SimpliSafe offers additional accessories. Among the proposals are, for example, freeze sensors, which help prevent the rupture of heating pipes, additional input sensors, keyboards, and additional video cameras. System developers have received the Editor's Choice Award.
The updated home security SimpliSafe appeared in a new form and with new features. The base station decreased by 2 times and became louder, the number of sensors increased, a camera appeared. All elements are easily combined, configured, and installed in just 5 minutes. SimpliSafe sensors maintain constant contact with the base station, which then transfers information to your phone (or, if necessary, to the police). The base station is able to work autonomously for 24 hours thanks to the battery and has a free backup cellular connection with the monitoring service of the company. The system offers three modes of operation:
Off;
Away, which includes sensors.
A home that leaves some sensors turned on but disables devices such as motion detectors, so you can move around freely inside the house without shutting down the system completely.
In the event of an alarm, a SimpliSafe representative will call you and ask if everything is in order. It will also ask for your code, which acts as an additional voice PIN for the system.
The Nest Secure Alarm System is a particular home security framework that incorporates the Nest Guard fundamental module with a coordinated movement sensor, two Nest Detect entryway or window sensors, and two Nest Tag physical keys to open the framework. Home Detect – a module with attractive innovation, which advises about the opening and shutting of a window or entryway. Home Detect has a worked moving sensor and programmed backdrop illumination, which is actuated when an individual passes by the gadget. At the point when any of the sensors are set off, the proprietor gets a moment warning of unapproved entry. Home Secure Alarm System will guarantee the wellbeing of your home or office.
Contracts
You can use the SimpliSafe system without a monthly fee if it is enough for you that in case of a break-in the siren will give an alarm signal with a power of 105dB. To use professional monitoring in real-time, you must choose one of two tariff plans for 0.50 or 0.83 US dollars per day. You can also control the system from a smartphone using the SimpliSafe application. Let's have a look at the home security cost comparison. A standard plan for professional coverage is estimated at $ 14.99 per month, provided that you retain a subscription to professional monitoring. At the same time, SimpliSafe does not require any contracts from users. For $ 25 a month, the owner gets full control of the system remotely through the SimpliSafe application.
If the user of this security system at home does not want to make any monthly payments, it is possible to simply use the system as a warning service. But in this embodiment, the operation will have to independently notify the Ministry of Internal Affairs in the event of unauthorized entry into the home. SimpliSafe, the manufacturer of the well-known home security system SimpliSafe Original, recently updated and improved all its elements. Nest Secure Alarm System Starter Pack costs about $ 299.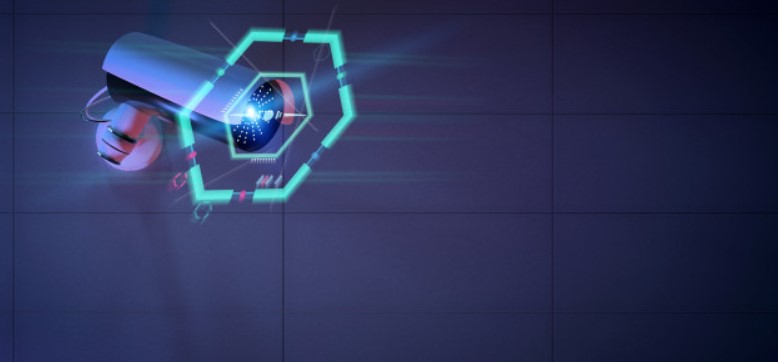 SimpliSafe vs. Nest Secure: Installation
SimpliSafe is easy to install and ready to work out of the box. The only thing you need to connect is the base station. Then, having installed the sensors, you need to put the keyboard into pairing mode, pair all devices by pressing the button on each device and assigning it a name using the keyboard. You can make any changes to the system settings by logging into the SimpliSafe web portal or using the SimpliSafe application.
The system Nest Secure is easy to install, connecting devices to the application is easy. You need to download the Nest app on your Android or iOS device, create an account, and select "Add Product" in the settings menu. Then you need to scan the QR code on each device, starting with the Guard hub, and, following the instructions, connect everything you need. Nest Secure equipment is easy to install thanks to sturdy adhesive backing and simple instructions in the application. The Guard Hub should be on a flat surface next to the door you use most often.
SimpliSafe vs. Nest Secure: Emergency Connections
Both security systems SimpliSafe vs. Nest Secure have such an option as emergency contacts. It's a very useful feature that allows the owner of the security system to click on a button and inform about the emergency. What should you do this add emergency connections? Everything is as easy as ABC. Either you are using SimpliSafe or Nest Secure, you should take several simple steps. Open settings in SimpliSafe vs. Nest Secure and add contacts you'd like to contact in case something bad happens. You're recommended to add police, fire department, and other departments that will come to the rescue immediately.
Conclusion
Which is the best self-monitored home security system? After SimpliSafe vs. Nest Secure comparison, it's possible to conclude that SimpliSafe vs. Nest Secure combines a compact design, ease of use, and reliable real-time surveillance. This home security framework is reasonable for both the individuals who freely pick the vital gadgets and for the individuals who pick instant units. The Nest Secure caution framework functions admirably and the application is anything but difficult to explore. It costs more than most home security frameworks, however, the upside of the Nest framework is the help of cutting edge highlights, for example, Pathlight, Quiet Open, and the capacity to utilize other Nest gadgets with this framework (and in a similar application). Pick the framework that accommodates your spending limit and meets your own prerequisites best.