Security is our everything these days, and choosing 'the One' is worth all the time and effort it takes. With the revolutionary technologies involved in protecting homes today, many security systems can boast super-high sensitivity to movement, the night vision of cameras, voice and face recognition, and much more. However, you have to sweat to finally chose the system that would match your lifestyle, the demands that you set for the systems, and the environment that you live in.
As a well-established company with years of hard work and brilliant reputation, Swann has remained faithful to its tradition while producing the latest-tech equipment. With its trusted name, devices with high quality, easy control and management, and positive Swann smart home reviews, Swann has been a leader among home security system packages for decades. So, what is so special about it and what sides do you have to pay extra attention while making a choice?
In this Swann review, we will unveil the key aspects to know about Swann and its work in real life, based on the experts' tests and opinions.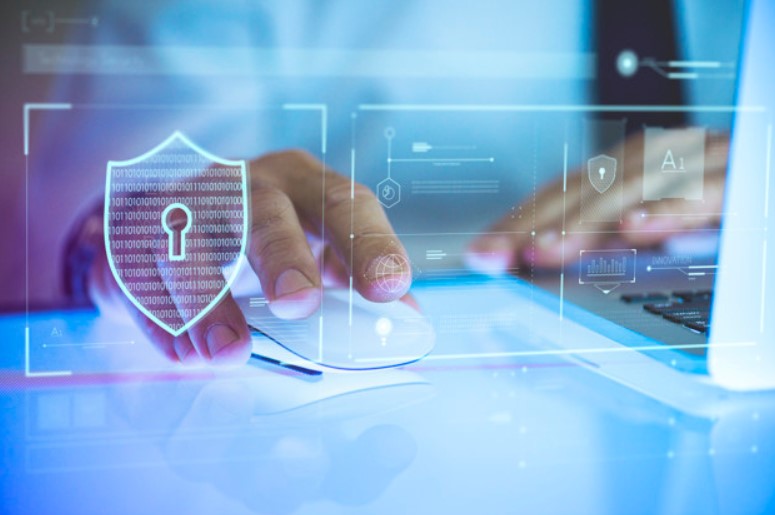 Overall Score: 4.6
Price – 4.6
Equipment/Devices – 4.8
Customer Service – 4.9
Features & Technology – 4.6
Ease to Use  4.5
To judge how trustworthy the system is, we will take a look at the most essential value-forming features of the Swann as a company, such as costs, devices, compatibility with smart home systems, the simplicity of control, and customer service in the US. So, let's start.
Price
If we take the outdoor device set, the price for the starting equipment like a Spotlight Outdoor Security camera will make nearly $149.99 while a set of indoor devices makes around $399.99 for the whole kit which is not much for a high-tech equipment set like this. Plus, the price for recording and data storage varies from $9.99 to $24.99 per month.
Equipment/Devices
As a classical set, Swann includes a smart control hub, door and window sensors, an outdoor and indoor camera, motion sensors, and a pair of key remote controls. Devices produced by Swann are known for their both wired and wire-free versions, so any homeowner can find something fitting among these gadgets.
Customer Service
Thought the equipment by Swann is sold on different platforms like BestBuy or Amazon, the company takes all questions of customers on itself. To specify certain matters or solve arising problems, you can get in touch with the support group through e-mail, via telephone, or texting about your issues in the live chat on the official website.
Features & Technology
To tell about the key peculiarities of Swann, there are a few things to boast of – cameras of superb quality, a solar panel available, and garage parking sensors.  While it's renowned for being both a wireless security system and the option to be completely wire-free (with rechargeable devices), the above-enlisted features of Swann are worthy of your attention as those that definitely stand out.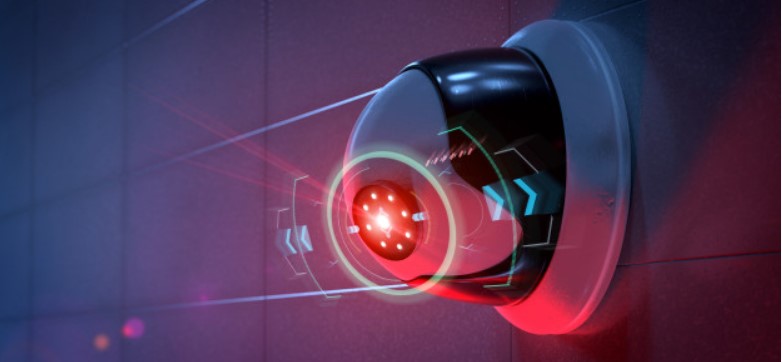 Ease to Use
As one of the few security companies allowing the choice between wireless and wire-free cameras, Swann is easily integrated into homes of both young and previous generations. The user-friendly monitoring system allows customers to watch and keep the recordings as it's convenient for them.
So, considering the overall score that Swann has so far gained, it doesn't seem like the less proficient security system within its price range. Still, there is a lot more to explore in Swann!
Pros and Cons of the Swann Security System
Since every security system goes through the lasting process of transforming its minuses into pluses, Swann is a no exception; now, let's analyze both the most significant advantages and drawbacks that still exist in this automation security system.
Pros:
Strong sides of Swann are very attractive:
Super-high video resolution – It might seem that the focus of Swann security is too heavy on recording videos of high quality, but when it comes to the safety of your house and family, you need to see the threat. Alert cameras, both indoor and outdoor, are able to show what is going on in and out in the quality not lower than 1080p and the viewing angle of 120 degrees and more, letting you clearly observe a balanced picture of the surroundings.
Night vision and heat-proof cameras – The Ultra HD and 4K Resolution Technology, used in many cameras by Swann, like, for example, the Thermal Sensing Dome IP Security Camera, allows you to have even more security with detailed vision and sensing changes in temperature. Even an average camera can see up to 45m/150ft in total darkness.
Flexible and affordable payments – Not taking into account the starting investment into equipment, Swann is quite democratic about its pricing for monthly maintenance. Compared to other home alarm packages, this one gives more freedom – plans designed at reasonable costs, with the monthly fee of $19.99 a month on average (or paying for a whole year), covering all spheres from personalized push notifications to remote control and monitoring of all channels.
DIY set up – Swann is one of the few security providers that doesn't make installation the even of the year, with hundreds of dollars paid for it. Instead, the company is giving both wireless and wired devices that, with the gradual guidance of instructional videos, can be installed on your own.
Working with smart home systems – While the key principle of Swann sounds like this – 'Security Made Smarter', – today it's even more than smarter. The compatibility with smart homes like Alexa and Google Assistant allows you to manage the whole system with your voice. So, if you only say: 'Google, show me the back yard!', you will get an immediate response and save much time and effort for searching. This hands-free function is brilliant, especially when you're busy or want to check the storage on the go.
Free cloud storage – With cameras keeping the least week's videos in the memory, the owner can keep track of the latest days and check the territories in a few minutes. The last 2 days of this week are stored in the cloud of the Swan Safe app.
Cons:
Among the things that are still in the need of enhancement, we have found the following.
Chances of the wireless system's breakdown – As customers report in Swann home security reviews, Swann cameras that seem to be reliable with their rechargeable batteries and the long term of work can actually have some bugs if the Internet is slow.
Perhaps, that is the moment when you can experience the benefits of the wired equipment to the fullest, – without the need for Wi-Fi, you can just plug them in, and get the same security options.
High Swann pricing (for extended DVR & NVR Systems) – As long as you keep the security basic, it's quite affordable to cover expenses on the maintenance. Still, for larger houses or bigger security needs, systems with 8 or 16 channels can be expensive. A set of 16 cameras, for instance, will cost you from $499 to $2000 plus the maintenance costs for each and every one of them.
With its both advantages and drawbacks, the system is still on the peak of its popularity and has got the audience that finds it fitting for their idea of home security.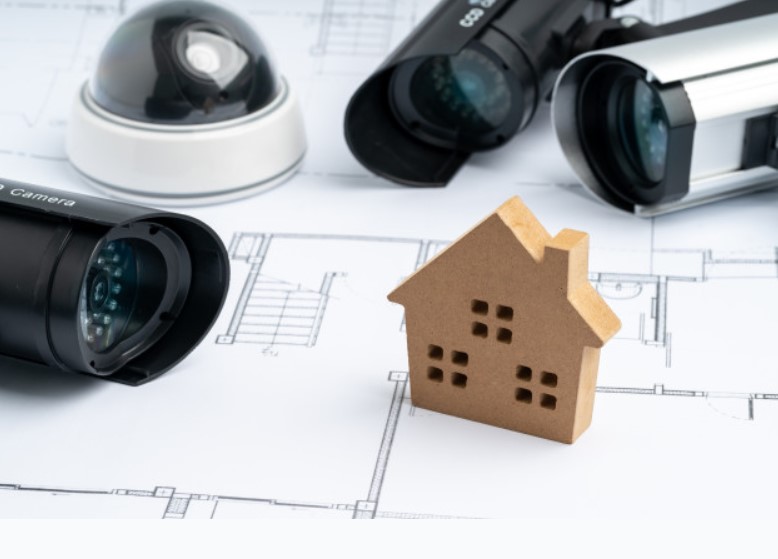 The Bottom Line: Who Is Swann Perfect For?
Having considered all of the points mentioned above, we can confidently sum up that the Swann home security system is great for people who:
Travel often – Leaving a dwelling for weeks can be thrilling, and when there is nobody to keep an eye on your property, Swann comes up as a great alarm system. Tied to your smartphone and the cloud storage, Swann will send you alarms every time something poses a threat to your dwelling while you're on the board of a plane or in a business meeting.
Aren't afraid of work – The DIY setup is great, but only if you are a tech-savvy who delights in testing and trying security equipment. Those who like to get everything done by workers can pass this option by and find an all-inclusive one to match their preferences.
Live in extreme weather conditions – Even if it's not always, the ability of the Swann equipment to resist heat, hail, rain, and snow is outstanding. Not taking into account all other pluses, the durability of these cameras makes them worthy of the money once spent.
Pricing for Swann Equipment
Swann home security price has no nasty surprises. The company produces cameras for any taste and budget, – depending on the size of your property and the needs that you set as an aim of purchasing a home security system, you could either buy a single camera for $60 or have a whole set for $1000 to monitor every part of the dwelling.
Equipment, Devices, and Features: More Details on Kits and Accessories
While it's pretty simple to work with standard sets and you couldn't be surprised by average devices, Swann has got way more to offer.
It's not just about devices like a doorbell camera or pulse cameras. How about a super-accurate garage parking sensor, gate alerts, smart door phones, cameras working on solar panels? They are indeed less frequent and give much more privilege than just protecting the house. The whole territory where you live now is under a careful 'eye' of Swann, – from gates to entrances.
Going on with the description of cameras and their abilities, we'd like to rank them for your convenience in the mini Swann security cameras reviews. Now, cameras vary from bullet cameras to Alexa smart home cameras and here is what else they can do.
Floodlight Security Cameras can deter crimes and make robbers run away. With the two-way talk and the super-bright floodlights shining with 2500 lumens, it was designed to make you feel safe rain or shine.
Small cameras, like the Swan Smart Security Camera with motion sensors, require no extra costs or subscriptions and are able to steam the locations live, reacting to every suspicious movement or change. Besides, moves like falling leaves won't give you trouble since the cameras are equipped with built-in abilities to differentiate between threats and non-threats.
Control (Access to Devices Through the Swann Safe App)
What could be simpler than an easily mastered Swann Safe app with its ability to stream live or playback scenes with the color night vision and automatic day-night change? Watching and listening to what is happening in your home and around it is processed with the help of the cloud storage. The app is fit for iOS 10.0 or higher or iPads. However, it's vital to upgrade it once in a while since the old versions can be quite irritating to use.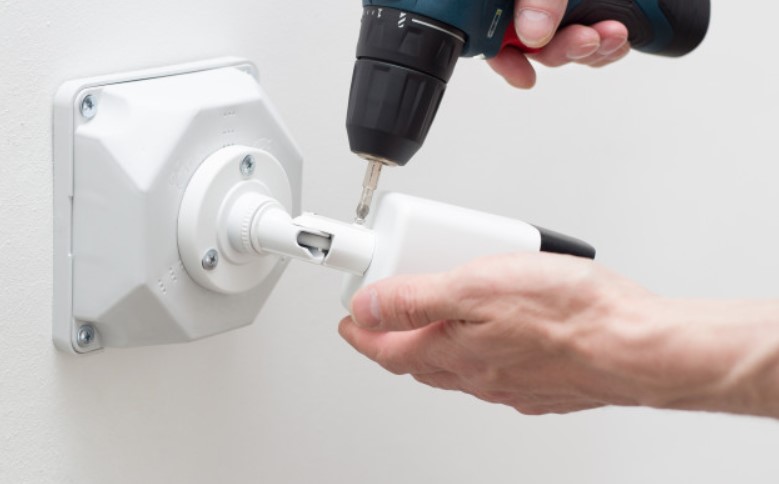 Customer Service: How About Support?
In case that there is something broken and you wish to check the product's warranty or have a few questions about monitoring, subscription plan, or connection, you can contact the help center in 3 ways: on the official website, by calling 1800 627 2799 (for American and Canadian numbers), and sending al e-mail.
How To Order a Set of Swann Devices
Shopping for Swan products is simple – you could search for cameras on the official website or find them on Amazon, read feedback by experienced users, look through Swann reviews in the form of feedbacks or Swann security system reviews by experts. After that, you pay the order with the credit card (MasterCard, PayPal, Visa) or consult an expert about equipment options before you buy it or go on reading Swann home security systems reviews. Only your own lifestyle and the professional will answer the question 'Should I get Swann security?'
FAQ
Deciding whether Swann security company is fitting personally for you takes knowing all the ins and outs. So, summing the Swann alarm system review up, here are the most frequently asked questions answered.
Does Swann Require the Internet?
Yes. If you choose the Swann smart home devices that need the Wi-Fi connection.
How Much Is Swann per Month?
Swan plans vary in price from $9.99 to $24.99 depending on the time of monitoring.
How to Cancel a Swann Account?
You can call it off anytime but the fee for the month will be charged anyway.
How Long Has Swann Been in Business?
The company has been around for more than 30 years.
Does Swann Offer Free Installation?
According to the official website and multiple Swann security reviews, the average installation costs are $100-$200 per device, but you can make it free and do it yourself.
Does Swann Work with Alexa?
Yes, Swann equipment does a good job of protecting homes when working together with smart homes, including Alexa.
Does Swann Work with Google Assistant?
Yes, it's compatible with Google Assistant.
Final Say
Is Swann a good company to protect a dwelling place? There are no doubts, it is. This Swann security system review has unveiled the key pluses and minuses of Swann, presented a short overview of its equipment for sale, while the task to decide is yours. If you travel frequently, have a large property, and are worried to leave the house without supervision, go for Swann and enjoy the benefits! We hope that this Swann home automation review has brought clarity to the question 'To Buy or Not to Buy?' and now you know how fitting Swann is for you.