"Which kind of security system should I get?" is a question that bothers many people. If you are not sure about which company you can rely on when it comes to security issues, this NorthStar Alarm review is going to help you make the right decision. Learn everything you need to know about NorthStar Alarm  here on how to protect your home.
Overall Score: 4.6
Price – 4.4
Equipment/Devices – 4.6
Customer Service – 4.4
Features & Technology – 4.6
Ease to Use – 4.9
Price
NorthStar Alarm security system is definitely not affordable. But the high cost of its service and equipment is reasonable. You will not have to worry about something going wrong.
Equipment/Devices
NorthStar Alarm company has got a variety of equipment options and devices for sale that you can often buy for a cheaper price. Most of their gadgets are going to last long, and there is also a special warranty for some of the devices that will help you get a reimbursement or replacement (but not in all cases, so be careful).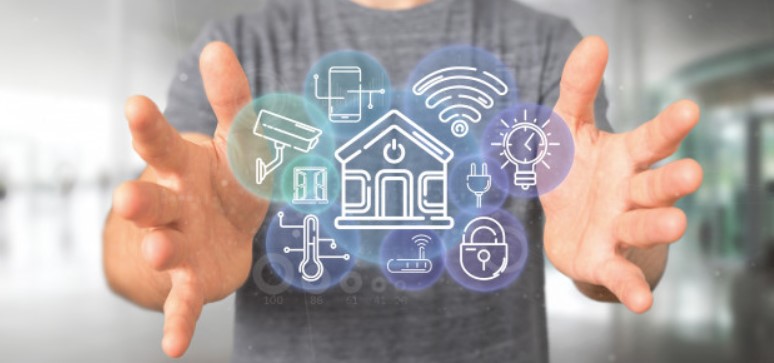 Customer Service
Not all NorthStar Alarm customers enjoy the customer service of this company. It can sometimes be hard to reach the support team. But you will get assistance in any difficult and problematic situation, and the experts will provide you with the assistance you need very fast.
Features & Technology
NorthStar Alarm company uses modern technologies that enable effective home security. But most of their devices are still not compatible with voice assistants like Google Assistant or Alexa.
Ease to Use
You don't have to know a lot about technologies in order to be able to use their systems. It is connecting very fast and you will not experience any trouble using it.
NorthStar Alarm Home Automation Review: Pros/Cons
Pros
Most NorthStar Alarm home security reviews cover many great aspects of this service. No doubt, this company has many benefits that make it one of the best services on the market. Here are some of NorthStar Alarm advantages:
Free installation. If you decide to use the services of the NorthStar Alarm company, you will be able to get an installation of your security system for free. This is not something that not many companies do, and if you don't want to install the system by yourself, you will not have to pay anything for the installation. If you prefer DIY security systems, you can do it yourself as well.
Lifetime warranty. With the NorthStar Alarm, you will receive lifetime protection for your equipment. But keep in kind that it will not cover the expenses for new equipment if it was damaged because of weather, natural catastrophes, and accident because of your own fault.
Professional support. 24/7 support is one of the main guarantees offered by Northstar. They offer professional assistance for all customers, no matter what kind of plans they purchased: if there is an issue, you can rely on the specialist to help you solve it.
Compatibility with other devices. Your NorthStar Alarm system will work perfectly with your other home automation gadgets. The remote control is also available. You can control the system from the app on your phone, even if you are not at home.
Great opportunities customization. When you pick a plan, you can get the set of devices that you think would be best for your home. Adjust your security system to your own needs freely. If you are not sure which equipment options are the best for you, don't hesitate to speak to the professionals to get a piece of advice.
Cons
Even NorthStar Alarm smart home reviews are mostly positive, it does not mean that there are no drawbacks to this company. If you decide to trust your security to the NorthStar Alarm service, here are some of the disadvantages you should consider as well:
Long contracts. A thing that is often mentioned in NorthStar Alarm security reviews is that they have too long contracts. A minimum requirement is a 5-year contract. And it will be automatically renewed unless you cancel it. There is no way you could just get a plan with a monthly fee.
Customer service. A lot of NorthStar Alarm home security systems reviews state that customer support is not as good as it could be. There were many complaints about the support team not answering or returning calls. Some clients said that the support team sometimes responded only after 2-3 calls.
False alarms. The NorthStar Alarm company offers an alarm protection guarantee that should prevent false alarm from happening. But it does not really always work. Sometimes, their software lags, and you might experience trouble with false alarms because of that. You might be fined for false alarms, so this bug can be an issue for you.
Expensiveness. The price for the NorthStar Alarm plans and equipment is really high, especially compared to other companies. Will you get the best quality? Yes, your equipment will serve you for years and the monitoring system will not let you down. But it is best to consider some other options in case you might like something else if you feel like to price for it is too big.
The Bottom Line
So is NorthStar Alarm a good company? There is no correct answer to this question. If you are looking for a really good service you can rely on, you should not only check out as many reviews as possible, but also speak to the representatives of the company to find out all the details and decide if their service is going to be a good fit for your household.
If NorthStar Alarm pricing works well for you, this company can be a great choice. But keep in mind that you have to be ready for a very long contract, and if you are not satisfied with their services, you will have to pay a cancellation fee. NorthStar Alarm company has got some nice equipment for sale as well as great plans for monitoring systems that can help you protect your home, so definitely consider this company when looking for some home security solutions.
NorthStar Alarm Pricing
It can be pretty hard to find some relevant information about NorthStar Alarm pricing on the website of the company. The prices mentioned in this NorthStar Alarm security system review are based on the customers' feedback, so they might differ from the actual cost a bit. Approximate NorthStar Alarm home security price for three different plans is as follows:
Protecting plan: $54.99 per month;
Connecting plan: $64.99 per month;
Automating plan: $74.99 per month.
The upfront cost is around $390. The price that you will have to pay for the devices depends on what kind of equipment and plan you choose. Even though this service is a little bit more expensive than other companies, you can be sure that the quality of the support and equipment is high.
NorthStar Alarm Equipment/Devices/Features
As you can see it from many NorthStar Alarm security system reviews, customers are satisfied with the devices and features offered by this company. Here is what they have got to offer:
Controllers. These are the devices that let you control your whole automation systems as well as gadgets that are a part of your security system or hub. For example, you can turn on and off, control your system with your voice, and get a notification is someone is at your door.
Alert pendants. If you have any problems with your health or medical condition, you can use these pendants in case something happens. You will get immediate assistance.
Home security devices. You can protect your house from all kinds of dangers with the help of home security devices such as sensors, detectors, alarms, smart door locks, as well as other gadgets that will monitor your house 24/7.
Home automation gadgets. To make sure that everything is working fine, you can get a set of home automation gadgets that you can control remotely just in your mobile app. From thermostats to garage openers, you can purchase all types of devices that will work flawlessly all the time.
Video security. With the NorthStar Alarm company, you can get a great indoor camera, a doorbell camera, as well as some great pulse cameras for a good price that can work both with and without an internet connection.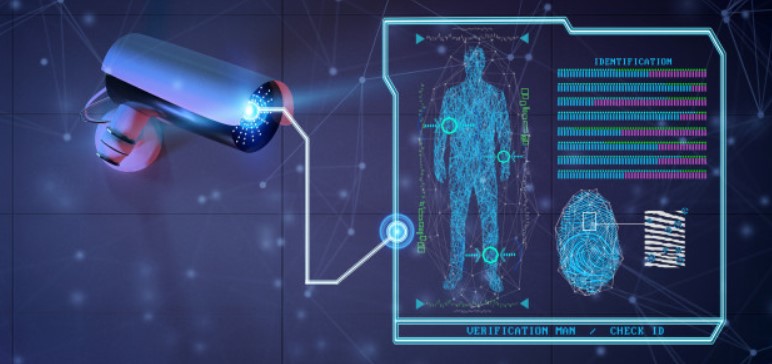 NorthStar Alarm Control: How Good Is the Mobile App?
Many NorthStar Alarm reviews rate this app from 3 to 4.5 out of 5. This app is pretty good when it comes to the remote control of your house. You can switch on and off the alarms, manage the whole security system as well as arm and disarm it. The app will send you notifications if the movement is detected or if something went wrong. You can also use the mobile application to watch the live recording of your house.
This app can be found in both the App Store and Google Play. You don't have to pay anything in order to be able to use it. Just download it and complete the registration to connect to the security system at your home.
Customer Service Provided by NorthStar Alarm
One of the key considerations that should be taken into account when you are choosing a security system is customer service. In most NorthStar Alarm security reviews, people were not satisfied with the customer support because of some representatives being rude and lying. Unfortunately, there were cases in which the company lied about cancellation and fees.
Still, NorthStar Alarm is working hard to provide customers with the solutions they need. If you have questions regarding your NorthStar Alarm wireless security system, they will answer all of them quickly. No matter what kind of problem you might have, these experts will work hard to solve it for you.
No doubt, customer service is not one of the main perks of the NorthStar Alarm security company. It does not mean that it is bad: you just have to understand that you will not always get to speak to the best NorthStar Alarm support team specialists. But when it comes to serious situations and issues, you will not have to doubt the professionalism of this service. The security of your house is in good hands.
How to Order with NorthStar Alarm
If you decide to purchase a plan or some equipment from the NorthStar Alarm company, here is a short instruction on how you can do it:
Go to the website and choose the devices you like. If you are not sure which plan and equipment would be best for you home, discuss it with the online assistant who is ready to help you out and answer all the questions.
Make a purchase. You can safely pay for the NorthStar Alarm smart home system and the chosen plan with your credit card. No one will be able to access your bank account or any of your private data.
Wait for the security system to arrive. If you requested professional installation, you should contact the service to discuss the time when it is best for the master to come.
FaQ: All the Questions about NorthStar Alarm Answered
Does NorthStar Alarm Require the Internet?
In most NorthStar Alarm security cameras reviews, you can find information that the cameras always require the internet. But it is true only if you would like to always watch what's happening at your home remotely. In other cases, you will not need the internet.
How Much Is NorthStar Alarm per Month?
The prices may vary. The monthly fee starts at $54, and it may rise depending on the type of security system and set of equipment that you choose.
How to Cancel a NorthStar Alarm Account?
You will have to contact the company to do that and pay a cancellation fee. Because of that, NorthStar Alarm service is not as successful as it could be.
How Long Has NorthStar Alarm Been in Business?
NorthStar Alarm has been on the market for 20 years. It was founded in 2000.
Does NorthStar Alarm Offer Free Installation?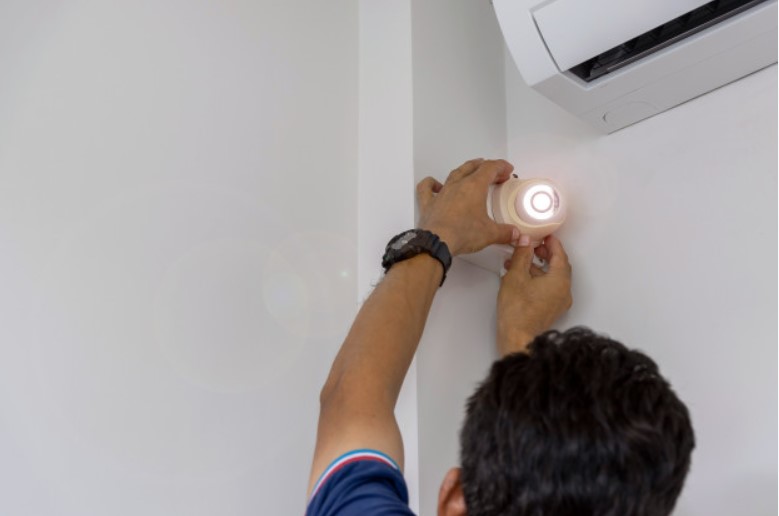 Usually, the free installation comes with most NorthStar Alarm home security system packages, but not always.
Does NorthStar Alarm Work with Alexa?
There is no information about compatibility with Alexa.
Does NorthStar Alarm Work with Google Assistant?
NorthStar Alarm company hasn't published any information about NorthStar Alarm with Google Assistant yet.
Purchase the Best Professional Monitoring System
There are so many options that it can be hard to choose the right security system. In this NorthStar Alarm alarm system review, you can find all the key facts and important information about one of the leading companies on the market. Don't hesitate to speak to the company in order to find everything that interests you. Only this way you will be able to make a decision that will be able to satisfy your needs and protect your home.