Want to protect your house from burglary and other emergencies? Get full control over everything that takes place at home using a smart home security system. There are many different automation systems designed to help homeowners monitor the situation at home, regardless of their physical location. How to choose the best one among tons of offers? Check Smith Thompson review to find out what makes Smith Thompson home security system one of the most popular and trusted systems.
Overall Score: 4.5
Price – 4.6
Equipment/Devices – 5.0
Customer Service – 4.6
Features & Technology – 4.5
Ease to Use – 4.8
Pros/Cons
Smith Thompson smart home system is the one that is worth attention because it has a lot of benefits. First of all, Smith Thompson pricing is lower than for many other home security systems. The absence of a contract is one more advantage. You won't need to pay any additional fees for the use of all the features. Transparency is one of the main distinctive features of the company. You'll have to pay for the chosen equipment options depending on the chosen package of services plus for the installation.
Wonder why installation that costs $89 is in the list of advantages? Everything is simple. It's very important to make it so that all the devices function the right way. Here, you won't have to worry whether you've understood the setup instructions the right way as there is a professional installation. It's definitely an advantage because only after experts install all the equipment options, you can be sure that your home is 100% protected. Experienced specialists will come and install the security system and make sure that all the sensors, locks, etc. work without any kind of errors.
Pros:
So, let's list the main advantages that are mentioned by most homeowners in Smith Thompson security reviews:
Reasonable prices without hidden fees.
Absence of contract.
Several security packages to choose from.
It suits both smart houses and businesses.
Professional installation of home security equipment.
Cons:
Is everything perfect or you'll face cons when using the system? Unfortunately, nothing is perfect. There are three features that can be considered disadvantages. The package doesn't include surveillance cameras, which is a huge drawback for some users. There is no free Smith Thompson application for smartphones. You need to pay to start using it. The possibility to use an app is available in two packages. And one more feature that can be included in the list of disadvantages is the absence of round-the-clock customer care in the cheapest package of the services.
No free mobile application;
No customer care with 24/7 access in all packages.
There is one feature you need to pay attention to – you can use the packages offered by Smith Thompson only if you live in Dallas, Houston, San Antonio, and Austin. The limited area of use can also be considered a disadvantage, despite the quality is on the top. As you can see, there are not many disadvantages and both of them aren't critical.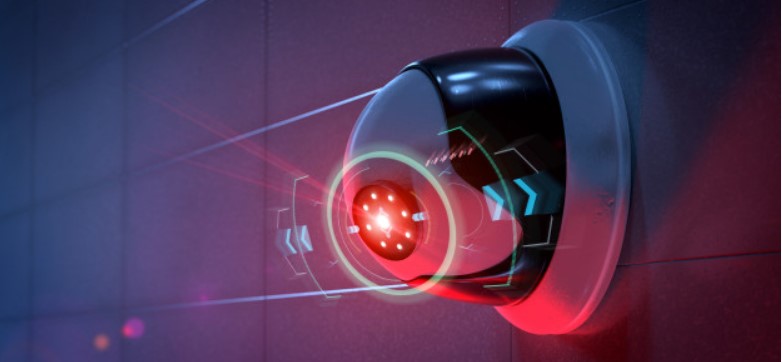 The Bottom Line
There are many top-quality security and automation smart home systems but there is one thing that makes Smith Thompson the unique one. Smith Thompson is a family business that has its own story. The company has been founded after the family had a negative experience with the burglary at their house. The unexpected loss of valuable possessions led to the creation of the best home security. The professional team of talented developers helped Thompson to design the system that has got hundreds of positive reviews from users. Moreover, the system's rating is A+ that proves that all the positive Smith Thompson home security reviews left by satisfied users are 100% true.
Smith Thompson Pricing
Smith Thompson smart home reviews admit that the price is quite affordable and flexible. There is more than one option to choose from. There are several Smith Thompson security packages you can choose from. Let's consider what distinctive features they have for you to have a clear understanding of why you should buy this or that package.
Smith Thompson basic package ($16.95);
Smith Thompson security package with access to the app ($23.94);
Smith Thompson security package and upgraded app ($29.95).
The standard package of Smith Thompson home security services costs $16.95. Paying this Smith Thompson home security price, you'll get the basic set of options, each of which is designed to provide you with the home security. Does it suit your home? It's easy to make a decision whether it's the best option for you or not. The producer recommends purchasing this one if you have a small house (1-2 rooms). If the size of your apartment is larger, then, you may need to buy some other equipment options to have control over the entire apartment.
The next option you need to consider in Smith Thompson security system reviews is the Smith Thompson Wi-Fi system together with the smartphone app. It'll cost you $23.94 per month. The only difference with the basic package of Smith Thompson security is access to an application. Is it worth it? Definitely, yes.  Paying a higher monthly fee, you can get a great advantage – an opportunity to control your system with the help of your mobile.
Want to enjoy all the pros of the Smith Thompson security? Then, choose the third option as it's recommended in most Smith Thompson security cameras reviews. It'll cost you about $100 to get all the equipment options because this package is more advanced. Besides the basic equipment, it includes an indoor camera and doorbell camera and pulse cameras. There are more functions in the app. It provides an opportunity to contact specialists 24/7. Take into account that this package costs more expensive $29.95 but it doesn't include the installation fee.  One of the features that make this home security company unique is that they have stable pricing for their equipment options. The cost of security services is the same as it was the day the company was founded.
Equipment/Devices/Features
What about equipment options? The Smith Thompson security company offers homeowners to choose between DNS and wireless systems. Of course, the second option is more convenient while DNS is the outdated one today. If you want to have overall control of your house whenever you are, choose a wireless home security system. As for the DNS control panel, it suits those who want to save money and get good home security equipment for sale price.
It doesn't provide homeowners with as many opportunities as the wireless security system but it's still good protection for your house, especially if there are alarms. The most hi-technological package presented by the company includes a touchscreen hub, wireless router, such built-in options like a siren, board, and sensor receiver. Besides, there are Wi-Fi door sensors, stickers for windows, and a glass break sensor.
Smith Thompson Control (App)
As has already been said in our Smith Thompson security system review, the Smith Thompson control app can be used in 2 home security system packages which cost is hired compared to the basic package without access to a mobile app. Want to have an opportunity to change system settings and adjust them to your personal needs in several clicks? It's as easy as 1, 2, 3 if you have a Smith Thompson app.
What technologies are behind the app? The principle of its work is based on the Teleguard LTE. In case an alarm is triggered, you'll be notified instantly. Download the smartphone app and start using it right now. The presence of an app offers a lot of the opportunities you won't get if choosing the standard package of services. Believe, it's worth paying a higher price for the more extensive monitoring system opportunities.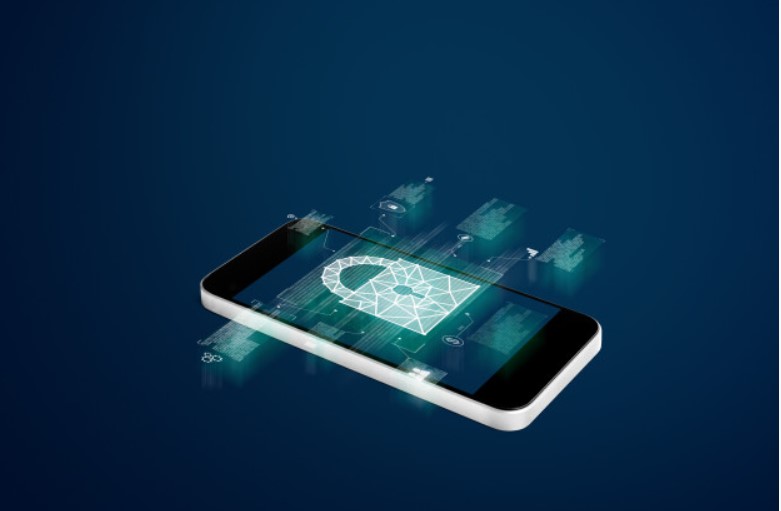 Customer Service
Have you faced some problems and need to contact the manager? According to Smith Thompson, tech support works effectively. But it isn't available round-the-clock. That's why you should ask your questions during working hours (Monday-Friday 8.00 a.m.-6.00 p.m., Saturday 9.00-3.00 p.m.). You can leave your e-mail and be sure that you'll get the feedback at the earliest convenience.
On the main page of the website, you'll find telephone numbers you can use to call. Smith Thompson reviews claim that the company provides guaranteed support with any case. Texas residents have nothing to worry about. Just call or leave the information about the reason for your call and they will call back.
How to Order Smith Thompson Security System Online?
Have you learned all the features of the Smith Thompson home security system and want to order the package? It's as easy as ABC. You need to fill out the form on the website that takes several minutes. Make payment via your credit card and get services. You should fill out all the fields of the order form like your personal details and information about your credit card. Before you make a decision on whether to give preference to Smith Thompson or not, keep on reading the answers to the most common questions in our Smith Thompson home automation review.
FAQ
Does Smith Thompson Require the Internet?
Yes, if you want to use Smith Thompson smart home security system, you need to check whether you have a stable Internet connection as it's a wireless system where all the devices are connected via the Internet.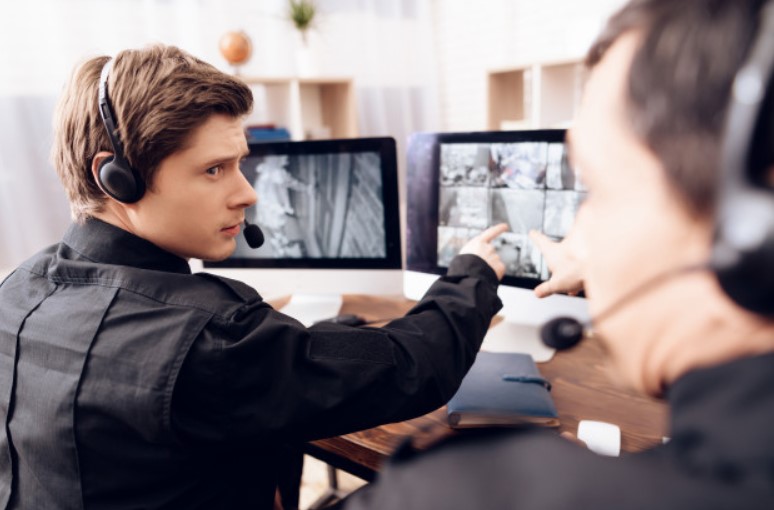 How Much Is Smith Thompson per Month?
The price depends on the services you want to get. Besides, home security, you can order business security and automation options. The monthly fee for home security is $16.95. Pay attention to the fact that there is no contract.
How to Cancel a Smith Thompson Account?
It's easy to cancel a Smith Thompson if you don't need the services anymore. You need to enter your personal account and fill out a special form designed for the cancellation of accounts. Mention all the necessary information and don't forget to tell why you want to stop using the service. You can also write an email or send a fax when you want to cancel your Smith Thompson account.
How Long Has Smith Thompson Been in Business?
The Smith Thompson company has been in business since 1978. They have developed high-quality home security solutions at affordable prices using their personal experience.
Does Smith Thompson Offer Free Installation?
When getting some of the options, you'll have to pay an extra $89 for installation.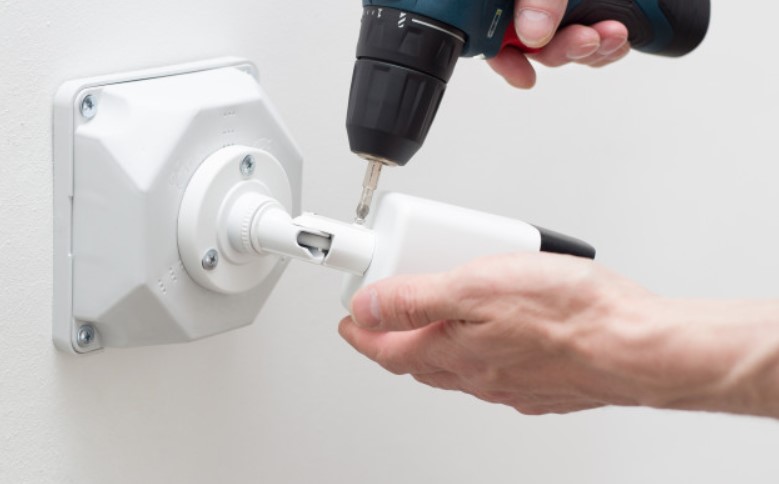 Does Smith Thompson Work with Alexa?
If you are a fan of Alexa and have it at home, you'll be glad to know that Smith Thompson works with Alexa without any problems.
Does Smith Thompson Work with Google Assistant?
According to the Smith Thompson alarm system review, Smith Thompson security system is compatible with Google Assistant.
Conclusion: Is Smith Thompson Worth Your Hard-Earned Money?
Is Smith Thompson a good company? No doubts that it's a trustworthy company with many years of experience. Smith Thompson name is always associated with reliability and effectiveness. This company has become the most popular home security and business security provider in Texas. The system is easy to use even if you are using it for the first time. Smith Thompson home security systems reviews prove that the company creates effective home security solutions that really work. We'd like to draw your attention to the fact that compared to many other companies that charge extra fees for each additional device, Smith Thompson offers to get packages at a flat rate.
Should I get Smith Thompson security system for my house? Hundreds of Texas residents have already chosen the best pricing plan for them and enjoy all the benefits provided by this top-rated company. Want to feel safe and secure wherever you are? Be sure to get instant support from the team of professionals in case alarms are triggered.
Smith Thompson security system is exactly what you need if you want to save money. It's an affordable solution of a top-quality security package you can try for three days for free. In case, you don't like anything, you can request to get money back in full. It means that you take no risks when choosing this home security system. The system can be used in a combination with other smart home products. This feature will help you to make your home smarter with ease. Smith Thompson has gained popularity in today's market of innovative security and automation systems, not by chance. The company uses only innovative monitoring technologies that everyone can afford. Want to have access to high-quality monitoring at a fair price and without any contract? Just choose among three available options for every taste and budget and get started.