Overall Score: 2 out of 5
Price: 1
Equipment/Devices: 5
Customer Service: 1
Features & Technology: 5
Ease to Use: 1
Pros/Cons
Cox smart home solutions have their pros and cons. An honest Cox review should highlight both.
Pros:
You can get a discounted price on internet and cable plans if you get them together with Cox Homelife;
The Base Equipment Package is included at no cost;
Equipment is of top quality;
Cox items require the internet or the cellular connection to work;
A backup battery is included in the case of a power outage.
Cons:
The home security system packages are offered in a limited geographical area;
Some equipment options are available for lease only;
The support for the wireless security system used in the smart home plan is rather poor.
You have to sign just a 2-year contract;
Cox reviews let the clients know that the company is not transparent with the costs. Clients end up paying more than the price indicated in the contract;
Customer support does not solve the problems that arise;
Affordable prices are available for bundles only;
A fee is taken for installation and activation, no free installation is provided;
No DIY installation if you don't have a Cox system installed already;
No transparency in the connection of the term validity of the contract and guarantee on the items provided;
Integration with Alexa, Google Assistant, etc., should be available but nobody knows if it is available indeed.
The lists above provide a good overview of what Cox security company can offer to its customers. Is Cox a good company for my house? Read on and find out.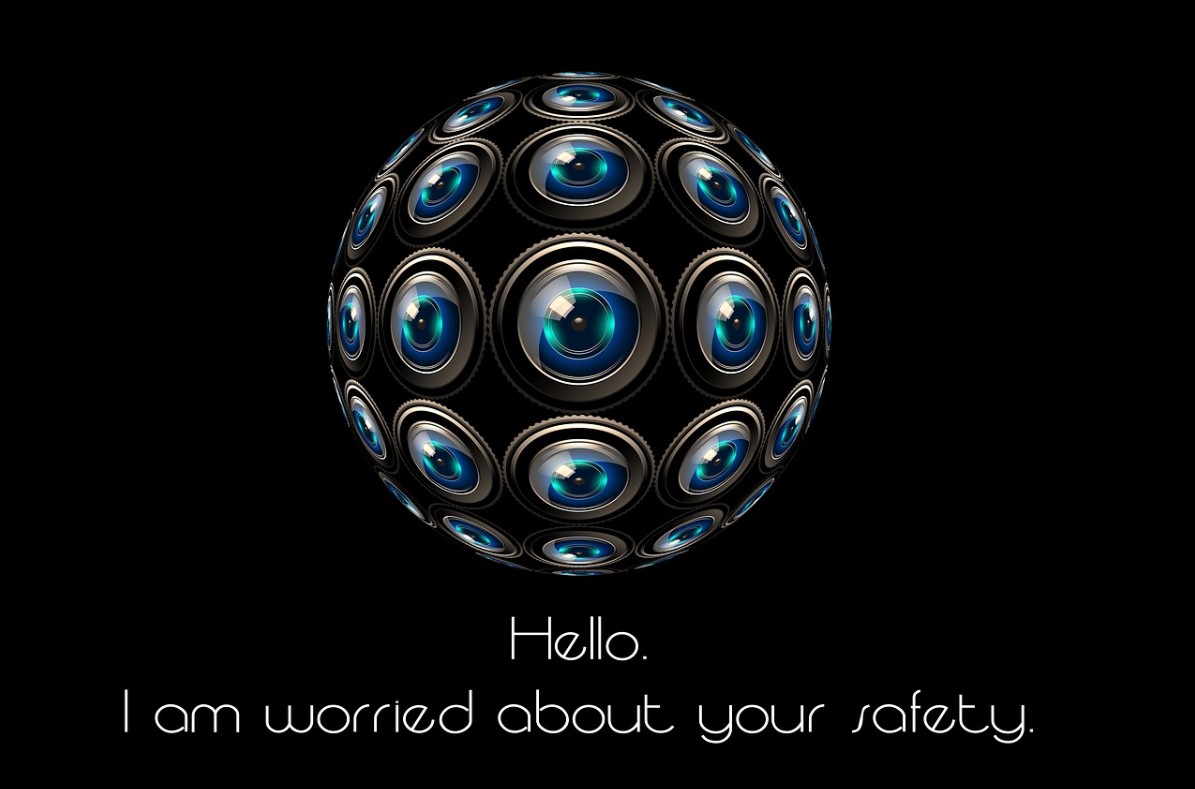 The Bottom Line
While all the Cox home security reviews coincide in recognizing Cox Homelife as a good alternative for home security, the company has significant drawbacks. The monitoring system options are not many. The monthly fee is quite reasonable if you bundle Homelife with any, and better with some other services provided by the enterprise. The professional monitoring security system is particularly attractive. This system comes with a good assortment of pulse cameras and alarms.
Should I get their security system for my house? The answer could be yes. Cox systems are good for clients who are looking for a reliable security system with an indoor camera set and a doorbell camera and who use some Cox services already.
However, you shall be ready for issues that arise by the majority of clients. The Customer support service of the company doesn't solve problems, they even don't make an attempt to solve issues. It is difficult to find another company that can boast with wonderful equipment that has extensive functionality but has such low ratings because of customer support and overcharging clients. Even though the equipment gets the top grade, other aspects could be evaluated below zero if it were possible.
Pricing
Cox pricing is very competitive if you bundle Homelife with any other package. Cox provides cable TV and internet services.
There are 2 main packages offered:
Automation Package: monitoring is 19.99 USD per month. Clients also pay an installation and activation fee: 49.99 USD. Equipment is added for free (clients get a door or a window sensor, a smart bulb, and a camera). If customers want, they might add more items or more services. With the package, you get an opportunity to view the video of your house, to control light and appliances via the Cox app, and to use a remote door locking function.
Security & Automation Package is offered at 44.99 USD per month. The fee for installation and activation is the same: 49.99 USD. In this package, you receive 2 sensors for door or window, one sensor that detects motion, a wireless router, a camera. With these devices, in addition to the functions that are available for the previous package, you get 24/7 monitoring, the monitoring of carbon dioxide level, and a cellular backup.
If you want something more elaborate, you can check for more options on the Cox website. They offer an extensive selection of options at different prices. The price depends on the bundles that you select.
The Cox home security price that you have to pay every month is lower than the prices charged by other companies. Considering that Cox Homelife offers home security as well as automation besides video surveillance, its pricing is excellent. But you should consider that these prices are offered IF you bundle.
Equipment/Device/Features
Cox Homelife utilizes different devices. With the combination of these devices, the company creates different home security packages. Let us begin the Cox security system review and equipment for sale review by mentioning the features of each one. First, let us take a look at the energy/lightning devices:
Smart outlet, which allows controlling and programming the on/off stages of small appliances;
Smart LED bulb, which allows controlling the light intensity remotely. Its on/off schedule can be automated and even controlled with voice;
Smart thermostat, which allows adjusting ambient temperature remotely.
The devices used for home monitoring include:
HD camera, which records video and takes snapshots. The Cox Homelife systems supports up to 6 cameras. It requires the Homelife app to control it;
Smart door lock, which allows locking doors remotely. It also allows setting programmable routines together with other devices;
Door/window sensor, which detects when a door or window is open;
Motion sensor, which can detect any movement inside a room or hall;
Glass break sensor, which detects when glass (of a window, for example) is broken;
Wireless keypad, which is used to activate/deactivate the alarm system remotely.
The following sensors are used for safety:
Carbon monoxide (CO) sensor, which detects the presence of CO and alerts the Central Monitoring Station as well as the inhabitants of the house;
Smoke and heat sensor, which detects the presence of fire and alerts the Central Monitoring Station as well as the inhabitants of the house;
Water/flood sensor, which detects the presence of water. It helps to detect floods and leaks.
Finally, these following hubs are used to control the entire Cox Homelife system:
Homelife hub, which is the central unit of the automation system. It communicates wirelessly with all the devices;
Touchscreen control panel, which is the central unit of the security system. It can be used to activate/deactivate alarms, control the devices, and view the video from the camera(s).
Cox equipment is top-rated indeed and satisfies the needs of even the most demanding clients. Every Cox alarm system review or review of any other item will confirm it. Any system requires professional installation and setup. Be ready that if you don't use the internet services provided by Cox, you might be requested to buy them, too. The items might not work in another case, and the guarantee will not be provided.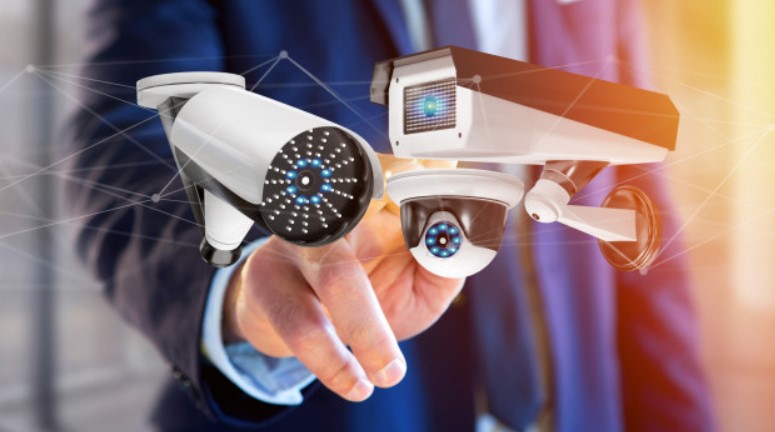 Control (App)
The same functionalities of the Touchscreen Control Panel can be run on your smartphone. For this sake, you need to download and install the Cox Homelife mobile app. This adds the advantage of taking control of your security system with you. This app allows you to control any security device remotely, from any place. You can receive all the alerts from the sensors so you can know if anything unusual happened at your house.
You can also set your alarms and program any on/off schedule. You can also view the video feed from the cameras using this app. Hence, no matter where you are, you can keep an eye on your house through this application. This mobile app is readily available for any smartphone platform (iOS, Android).
It is supposed that the app shall be compatible with Alexa and Google Assistant. It is something that is expected from advanced equipment. From reviews, you can learn that this is not the case. While the Cox app might work with Alexa, for now, it is difficult to figure out how to set it up. Some users believe that it is a significant drawback. Cox though believes that monopolizing the market doesn't mean integration with third-party hubs and platforms.
Customer Service
Cox insists that they have very helpful customer service. And they do, indeed, if you are not a customer yet. Their chat is available from 8 a.m. to 1 a.m. ET. You also can call them or write a mail.
However, Cox reviews will inform you about completely different experiences. Customer agents are available but are not helpful. The majority of complaints indicated in Cox security reviews are connected with overcharging for the services or charging for equipment and services that have never been requested and provided.
As an example: many Cox smart home reviews inform that the company charges much more (double and even triple) for the services from the sum indicated in the contract. There are Cox security system reviews from which you can learn that Cox charges for the services and equipment (cable TV, phone services, and similar) that have never been requested. When a client contacts Cox customer support, they insist that they have solved everything. When the next bill comes, the client sees that nothing has been solved. The price is either the same or even higher than it was previously.
How to Order
When it comes to ordering, it is recommended to contact a company representative. Preliminary, you can check options available for your location. For that, you should provide the requested data in a special form on the firm website. From the offered options, you select one.
If you are a client already, it is recommended to check what bundles the company offers. All options are available on the website. If there are questions, it is possible to contact a customer support agent.
If you need to upgrade your equipment or add some new options, you can shop it, just like in any other online store. If you have a Cox security system installed, you can add items on your own.
You might also consider inviting a company sales representative to your home. You will get an estimate of what items you need and what their price is.
Cox has a very flexible ordering procedure. The process depends on what you prefer and what you need.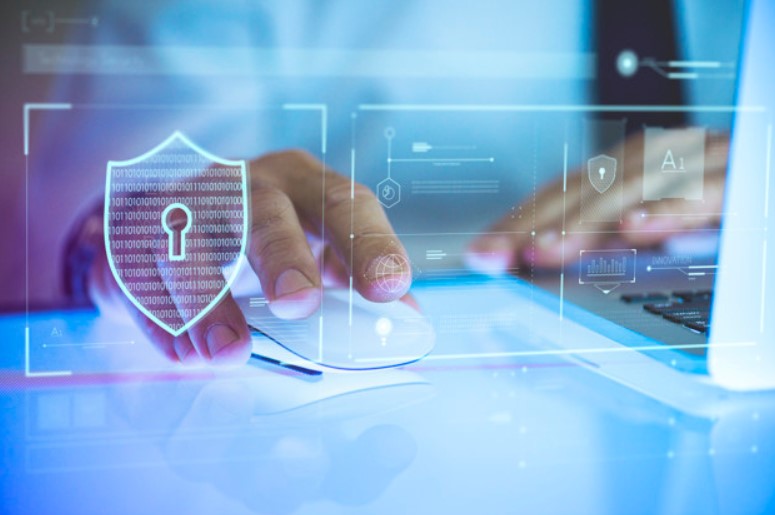 FAQ
Does Cox Require the Internet?
Yes, Cox security systems require the internet to function. If the internet is off, items can work on a cellular connection.
How Much Is Cox per Month?
The Cox monthly fee depends on the package you select. The Automation Package will cost you 19.99 USD per month + 49.99 USD upfront payment. The Security & Automation Package costs customers 44.99 USD per month + 49.99 USD upfront. Cox Bronze Bundle is worth 99.99 USD per month, and Cox Gold Bundle is 139.99 USD per month.
You don't need to read any Cox home automation review to find out that these prices are valid for those who have been using Cox services: internet, TV, or phone, or even some packages. The variety of offers is immense. It is complicated to find out what they offer in general, but if you are interested, you can contact their customer support. They will assist you to select the option that you need. In the plans, all the equipment is included if the client signs a 2-year contract.
How to Cancel a Cox Account?
Notify the company 30 days in advance and prepare the money to pay whatever you owe them.
How Long Has Cox Been in Business?
The company started its operations in 1962 as a cable TV provider. In the home security sector, the enterprise has been since 2011.
Does Cox Offer Free Installation?
No, Cox doesn't offer free installation. The firm provides professional installation and activation services at quite a high price: 49.99 USD. This is a one-time payment only. If you decide to purchase more items later, you can add them on your own. At the start, though, systems require professional installation.
Does Cox Work with Alexa?
Cox should work with Alexa. It is a mega-company and its equipment should fulfill the expectations of clients. Cox home security systems reviews indicate though that it is very difficult if not impossible to set up Alexa to work with Cox.
Does Cox Work with Google Assistant?
Cox, like any other modern company that provides top-quality equipment, should be compatible with Google Assistant. However, Cox security cameras reviews show that setting the equipment up to make it work with Google Assistant is very difficult if not impossible.