We understand that it could be extremely difficult to make your final decision regarding your home security. There are hundreds of different companies which provide the same services. It's especially difficult because home security is one of the most important problems of people in the US and other countries. The recent statistic of the FBI shows that there were more than 1 400 000 burglaries in 2017 in the United States. What about the losses? FBI admits that the number of property losses because of burglaries in 2017 is more than 3.4 billion dollars.
No one wonders that the popularity of home security systems is increasing every year. There is a possibility to consider the statistic of home security solutions sales in the US. The Americans spent more than 4.6 billion dollars to make their homes and lives of their relatives safer.
There are hundreds of different alternatives for home security solutions in the market. You can choose any option and the assortment baffles customers. Some of these products are more reliable and comfortable, while others are cheaper. So, should I get AT&T Digital Life or another device? What should you take into account to choose the best wireless security system?
Only experienced users can advise you something useful. We are going to consider the main advantages and disadvantages of AT&T Digital Life. This AT&T review will be like a guide for you. We will consider all the important information: the main benefits of this great device, pricing, the quality of its customer support and so on.
Ordinary AT&T reviews on the Internet usually ignore the disadvantages of products. Our AT&T security system review differs. We will tell the truth and consider all the benefits and pitfalls of AT&T Digital Life.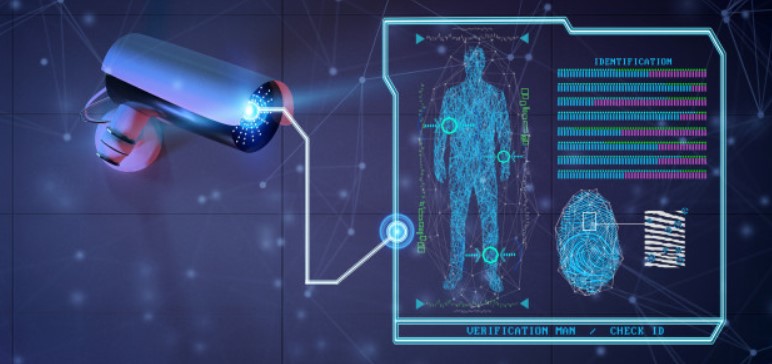 What About the Main Pros and Cons of AT&T Digital Life?
Overall Score: 8.84
Price: affordable but still high-quality – 8.4
Equipment: numerous additional features – 9.1
Customer Service: reliable instant support – 8.6
Features & Technology: the comfortable app is just the beginning – 9.0
Ease to Use: forget about the instruction forever – 9.1
The Main Advantages of AT&T Digital Life:
Customization
We have already written about great AT&T customization features but this topic is endless. The assortment of additional devices is enormous. It seems that we have enough info to write several AT&T security cameras reviews. AT&T gives you a possibility to add great features, improve your device for a nominal fee and get the best customer experience. These gadgets make you confident in your privacy.
Reliability
It's quite obvious that the manufacturer appreciates clients. Their customers are looking for a reliable partner. They want to find the company, which is ready to protect their home.  AT&T understands the risk, that's why they do everything possible to convince clients in its reliability. They monitor AT&T home security reviews to understand the disadvantages and improve their services every day.
The most important advantage of AT&T is its reputation. People understand that this company is not going to give them up. They realize that this service is reliable enough.
Combine AT&T Digital Life With Your Previous Sensors
You are not obliged to throw away your previous devices. If you choose AT&T Digital Life you can save money and use previous devices. The assortment of these sensors is limited. AT&T specialist will make his or her final decision whether it's possible to use old sensors again. However, this feature is great because helps you to save a lot of money.
Easy to Use
This is a very important part of our AT&T alarm system review. Customers don't want to waste their precious free time on installing and instructions reading. They want to get the result quickly and professionally. Fortunately, AT&T Digital Life gives them this possibility. The interface of devices is really stylish and intuitively simple for understanding. You will understand everything in several minutes.
Compatible With Any Internet Provider
There are some AT&T security reviews, which declare that you should change your Internet provider. They say that only in this instance you will manage to use AT&T Digital Life without any problems. The real situation differs. This great security system works ideally with any Internet provider. However, the speed of your Internet connection has to be pretty high.
Free Installation
All AT&T home security systems reviews approve that AT&T is ready to conduct installation free of charge. The initial standard installation is included, that's why you don't need to spend more money.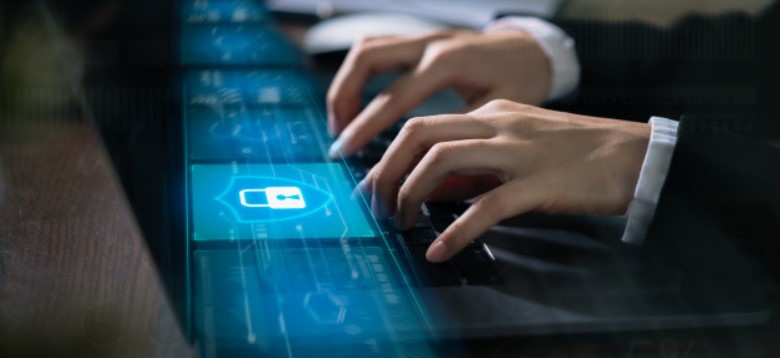 Equipment Warranty
As we have already mentioned, AT&T is professional and reliable. They do everything possible to ensure the highest level of quality. It's quite obvious that they provide equipment warranty as well. Do you have any issues regarding these devices? They will repair your device or provide a new alternative quickly.
The Main Disadvantages of AT&T Digital Life:
It's impossible to ignore obvious problems. Even despite the fact that AT&T Digital Life is a high-quality service, there are still several disadvantages, which customers should understand.
Prices
We understand that prices are equal to the quality. AT&T provides reliable and professional services but we should admit that there are cheaper alternatives in the market. The monthly fee is $39.99. It could be a bit expensive for some categories of customers. In fact, we believe that AT&T Digital Life can provide more profitable and cheaper home security system packages without losing quality.
High Early Termination Fees
Everybody wants to understand their perspectives in the future. We want to understand what will be tomorrow. AT&T security company is not an exception. However, we still think that the early termination fee is still too high. You should remember this fact before making your final decision.
Two-Year Contract
There are a lot of customers who are not ready to be legally bound with the company during this period of time. Clients want to understand that they are free enough to change the contractor. However, AT&T still signs two-year contracts and sets up too high termination fees.
Short Trial Period
Unfortunately, you can get only a 14-day trial period. It would be great to get more time to understand the main pros and cons of this service.
Poor Availability
There are a lot of restrictions, which are connected with the availability of this service. For example, it's impossible to use this service if you are living in a building that is more than five floors. Moreover, you need high-speed Internet to use all the benefits of the home security system. It's really uncomfortable. There are a lot of people who are interested in this service but who cannot use them because of these restrictions.
Should You Get AT&T Digital Life?
Of course, AT&T home security has some disadvantages as well. However, we have to admit that AT&T Digital Life is still a great and reliable service. If you choose this company, you will get a lot of profitable benefits and the highest level of service quality. AT&T home security can help you to make your house safer.
Now, when we have already discovered the bottom line, we can move forward to figure out some additional issues.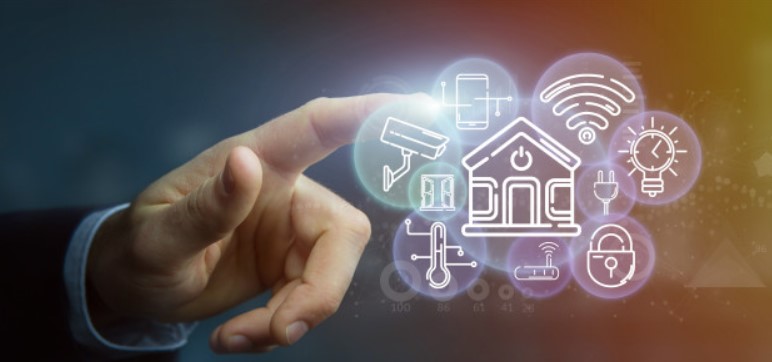 What About the Price?
AT&T Digital Life is a high-quality product, which was specially created to ensure the best level of security for you. It's quite obvious that the price will be relevant. AT&T Digital Life offers the package at $549.99 with a professional monitoring option at $39.99 per month. It's hard to say that AT&T pricing is too cheap because there are competitors, which provide less expensive services. However, AT&T Digital Life is a guarantee of the highest quality.
Can You Get Special Features and Technologies?
AT&T provides a variety of equipment options, which you need to ensure your security. The full package includes a keypad, indoor siren, three contact sensors, three window sensors, and one motion sensor. All of these devices give you enough opportunities to keep your house secure. However, if you want to get a premium level of security, you should consider additional equipment. For example, you can get an indoor camera, pulse cameras, doorbell camera, and other equipment for sale.
As we have already mentioned, there are a lot of customization opportunities. You can find dozens of positive AT&T security system reviews on the Internet. And all of them mention great customization features. There is a chance to buy such optional devices as a smoke sensor, glass break sensor, carbon monoxide sensor, garage door controller, an outdoor smart plug, touchscreen door lock, and even in-wall outlet control. You can consider AT&T Digital life security camera reviews to choose the best device. Turn your house into an enormous monitoring system, which keeps everything under control.
Get the Comfortable and Simple Mobile Application!
We believe that it's impossible to create a professional security service in the 21st century without a great mobile application. AT&T Digital Life understands it as well. You can load a special application not only for iOS but also for Android. This useful application helps you to stay connected to your home at any time. Even if you are in another country, it's still possible to check the house.
Are you worried about your house? Load AT&T smart home application to receive notifications in case of an accident. These alarms are very useful in practice. Are you a bit paranoiac? AT&T Digital Life app can help you with this problem.
The interface of AT&T application is extremely simple and comfortable. There is no need to waste a lot of free time to understand the main principles of using. You can understand without any instructions.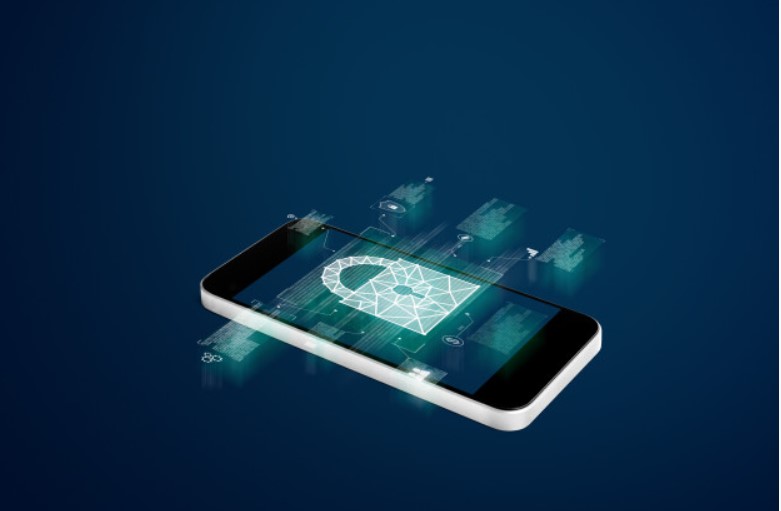 Customer Support
It's impossible to write a useful AT&T home automation review and ignore customer support. Our verdict is quite clear: AT&T's customer support is the best. There are numerous possibilities to contact AT&T and solve your problem. You realize that they want to help you. These specialists are glad to talk with you and are ready to do everything possible to make your life better. It's a pleasure to deal with this customer support.
There is also a live chat on the website, that's why you can get answers to your questions instantly.  You don't need to call somebody, just use the Internet to contact them.
If you have any questions, you can visit the special Digital Life forum as well. There are hundreds of people who are ready to help you and discuss some interesting features of this company. In most cases, it's possible to get a response in several hours.
How to Make Your Order and Get the Result Quickly?
Most AT&T smart home reviews usually don't pay attention to the purchasing process. We are sure that it will be useful as well.
If you have already read AT&T Digital Life security reviews, you know that the installation process is extremely simple. First, you need to visit their website. Second, choose the best package of services for you. Don't forget to consider some additional devices or features to make your home as safe as possible. After that, when you have already added all items to the card, you need to check availability. Type your address, city, state and zip code. Next, if this system is available for you, finalize the purchasing process and conduct the transaction.
Find Answers to Your Typical Question
Does AT&T Digital Life require the Internet?
Yes, it requires. Moreover, you need a high-speed connection to use these devices.
How much is AT&T Digital Life per month?
AT&T home security price varies and depends on your package. The standard price is $39.99per month.
How to cancel an AT&T Digital Life account?
If you want to cancel your account, you should call the customer support and ask them for help. Don't forget about early termination fees. Keep in mind that this company doesn't refund uninstalling. Be ready to pay an additional fee in this instance.
How long has AT&T Digital Life been in business?
AT&T has already provided these services for several years, that's why they are very reliable in this market.
Does AT&T Digital Life offer free installation?
There is no need to pay an additional fee for installation. Everything is free of charge. The initial standard installation is included.
Does AT&T Digital Life work with Alexa?
If you have Alexa, it means that you can control your security system with your voice. It's extremely comfortable. This feature is absolutely free, that's why don't lose this chance to improve your customer experience.
Does AT&T Digital Life work with Google Assistant?
Yes, it works with Google Assistant as well.