Blink XT is a minimalist device consisting of the waterproof camera and the sync module. It's small enough to hold it in your hand and priced reasonably, so you can buy a few items to place them all around your house. The battery-powered and wire-free camera can be easily placed and moved anywhere inside your home. Thus, you can stay connected wherever you are. Compared to other security cameras, Blink XT is powered by batteries, making it very flexible. You just need to find a suitable location where you could fix your camera properly. If you want to know more about this device, have a look at the given Blink XT review.
Overall Score: 4.8
Price – 4.6
Equipment/Devices – 4.7
Customer Service – 5.0
Features & Technology – 4.9
Ease to Use – 4.9
Price
Blink XT home security price is very reasonably priced. The whole package of an indoor and outdoor camera system, sync module, wall mount, and accessories costs $79.99.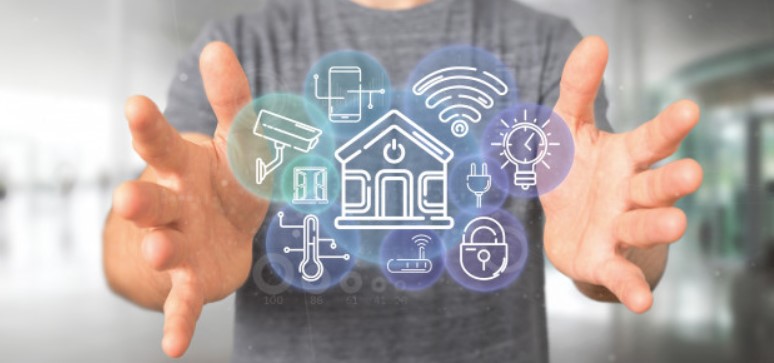 Equipment/Devices
Blink XT home security system packages involve the following elements:
Motion detector in the form of built-in motion sensor alarms;
2 Lithium AA 1.5v non-rechargeable battery-powered security system;
Smart home security with the integrated iOS & Android apps and voice through the Amazon Alexa Skill;
Advanced home surveillance with video camera "Live View" streaming mode;
Wire-free cloud storage with no monthly fee and service contract required.
Customer Service
The company offers an extensive range of customer support resources that guides you on how to set up your home security system. There's also a user community where you can ask different questions. Blink has Amazon's customer support resources, which make it easier for it to provide you with fast responses 24/7.
Features & Technology
Blink XT is triggered by movement and starts recording up to one minute of video at a time. Meanwhile, duration and quality of video content may be altered depending on the accompanying app. To check in at any point, you can use a Live View feature by adjusting motion sensitivity. A PIR motion sensor doesn't let you see the difference between an animal and a person.
The solution doesn't feature a sophisticated waterproofing system, so you just need to squeeze the camera tightly when fixing the back panel. Still, it happens to be quite effective.
Ease to Use
Everything about Blink XT is developed for ease of use. Referring to the Blink xt home automation review, it's hard to run into any friction when you're working with this system. This wireless security system is user-friendly, making it easier to switch between live streaming, account settings, and other aspects of the program.
Pros & Cons
Is Blink XT a good company? Yes, it is. Similar to all other home security companies, Blink Security Company generates products featuring strong and weak sides. By checking Blink XT home security reviews, you can get a better understanding of its wireless experience.
Pros
No need in contracts;
Efficient integration with Amazon Alexa and Google Assistant;
Low maintenance hardware;
Reasonable hardware pricing;
Eligibility for renters with easy installation.
Cons
Limited hardware options;
Lack of advanced security characteristics;
Technical competence to integrate with home automation services;
Hardware price increases for larger home spaces.
The Bottom Line
Blink XT is an indoor/outdoor camera, having pretty good characteristics. You will be impressed with its free cloud storage, wireless design, and small size. You will also like that you can save up to 2 hours of video without extra charges. At the same time, Blink XT has limited capabilities that do not allow it to be used in an outdoor setting at night. So, if you need a monitoring system to keep the area outside of your home under control, you should consider spending some extra money for the more advanced devices, namely Arlo Pro or Arlo Pro 2. But as a budget-friendly security camera, this simple camera is a great option you can install in your home.
Considering Blink XT home security systems reviews, this device still needs some improvements to be made. Being a relatively new market player, it will have more features being added over time, including pan, tilt, and zoom capabilities, more data and streaming equipment options, and a doorbell camera.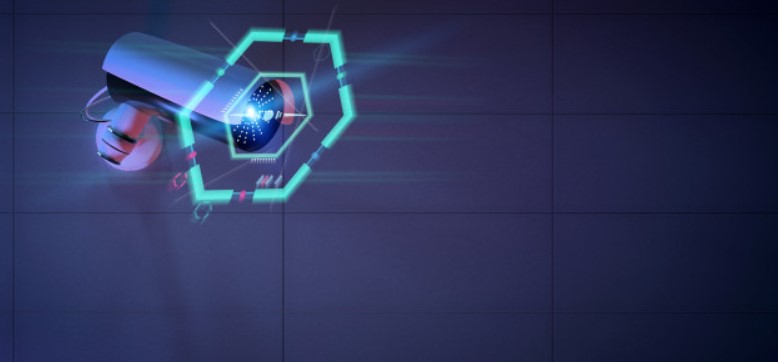 Pricing
Blink, belonging to Amazon, produces quality products at affordable prices. Their home automation systems offer a range of potential upgrade options. For many, they turn out to be great opportunities for adding security measures to customers' homes. This simple device, equipped with one camera kit, is priced at $79.99 as the list price. There are some temporary discounts and deals that are available to minimize costs. It is also possible to upgrade your camera to a two-, three, or five-camera system. If you already have those, you should purchase an Add-on Blink XT Home Security Camera that is available for $119.99. A great benefit here is the general affordability of Blink XT pricing.
Equipment/Devices/Features
It is a DIY-based home security system that is customized to work with a wide range of home environments. According to Blink XT security cameras reviews, this device has a strong orientation on a super-affordable, innovative, and simple experience. Here are the major aspects of this device you should know:
Instant alerts: When the Blink XT finds motion, it sends an alert to your mobile device. The message contains the video and audio of that moment.
Remote video feed: You can check all the feeds of your Blink cameras from a single application.
5 – 60 seconds videos: The pulse cameras can keep their two-year battery active by making the recording time at the minimal level. The default video length for a motion alert is estimated at 5 seconds, although it can be extended to one minute.
Two-year battery capacity: When it comes to Blink XT equipment for sale, it doesn't need any maintenance measures unless their batteries are worn out. According to Blink security reviews, the functionality of this camera is based on proprietary technology enabling lengthy battery life.
App compatible with iOS, Android, and Fire OS: While iOS and Android systems can be operated on different devices, Fire OS can hardly be installed on a home security system.
Alexa voice controls: The camera can be built in Alexa devices, which enables the functionality of voice control of the system and other types of smart home integration.
IFTTT: Blink XT is a highly flexible home automation camera that connects various types of devices and platforms together. Thus, its efficiency can be increased via IFTTT by benefiting from possible versatility and expanding the functionality of Blink home security system.
Cloud storage: It is accompanied by a cloud storage service, having the space for 1,440 5-second events. When it gets full, the last-made videos get deleted automatically by being replaced by new videos.
Control (App)
Blink XT's minimalist concept can be extended to its Android and Apple app. The software is very fast and easy, but it has a lack of features compared to other, more-robust systems. Thus, the Blink app reveals the essentials in an easy-to-navigate design that has unambiguous icons. These involve high responsiveness when motion is detected, following quick push notifications.
Blink XT security reviews state that when you get linked to the app, the camera maintenance becomes very simple. The app is laid out in an organized style, so you can maintain every single detail in your Blink smart home. The settings can be adjusted to how efficient you want the camera's detection capabilities to be to whether you want to switch on or switch off your camera at a particular period of time. You can give names to devices, add extra Blink cameras (not more than 10). A lot of users can get the app downloaded and reach details for your device, so if you want to give access to your relatives or friends, you can do so by sharing the camera's login details with them.
Customer Service
Blink belongs to Amazon, offering a wide range of products. Blink XT smart home reviews make it obvious that the Blink xt security company's products can make your life easier. Their customer service is proficient enough to answer all your questions.
As long as Blink is marked with a B+ rating on the Better Business Bureau, it has a positive reputation among the potential customers. In fact, each Blink XT security system review has little to do with the company and product's efficiency and functionality. Reviews for Blink XT itself look quite positive with some consumers stating they wished it had more connectivity or more reliable operations. At the same time, customers can easily manage the customer service process. Before purchasing Blink XT, most people conduct some research on the Internet. This is why having a positive reputation is crucial.
Blink's customer support is quite proficient. They are accessible around the clock. What is more, there are a few ways to refer to them. The most common ones are by mobile phone, email, and live chat. But it is also possible to talk to their community or watch their videos and tutorials to get some assistance.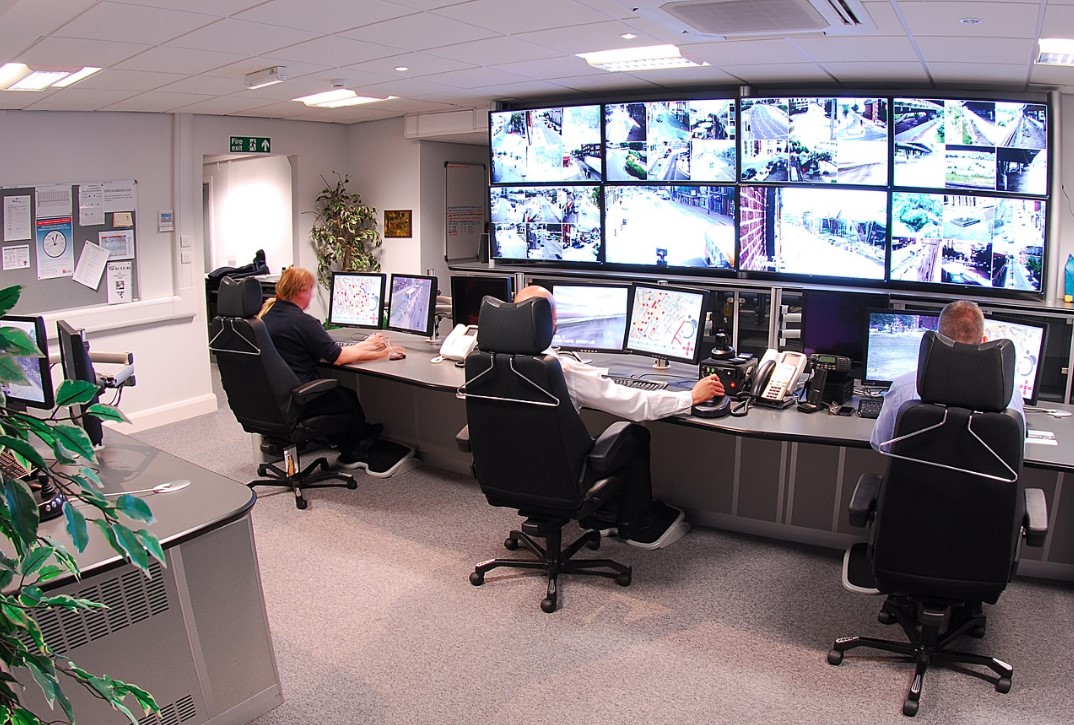 How to Order
Should I get this camera, considering the Blink XT reviews on the Internet? Yes, you should. There are several different options to make a purchase online, but these are the most preferable once:
Order direct from Manufacturer: You can opt for this option to complete the purchase via their customer support. Eventually, you can benefit from special promos and campaigns if needed. You can also check out the official Blink XT listing for the latest price rates online.
Order from Amazon: If you are ready to wait longer but want to benefit from the free shipping and convenience factor, you should try to make an order on Amazon. Blink belongs to Amazon, so your order will be processed in the best traditions of this online shopping hub.
FaQ
Does Blink XT Require the Internet?
Yes, it does. Thanks to a strong WiFi connection, Blink XT starts working properly. This camera requires the Internet, so it can sell notifications and information to the app on the users' mobile phones. In the Blink XT security system reviews, this can be necessary to sync the device with the special module. Depending on the WiFi speed, the image quality received by the user will be changing. Thus, HD video needs a strong signal and high speeds to be streamed and saved quickly.
How Much Is Blink XT per Month?
Blink XT has no data charges to store your footage in the cloud, but it only allows you to store up to two hours. That's quite an affordable price, considering how much activity takes place in your home. In this context, Blink offers its services without mandatory registration, although paid options would be reasonable to get more than two hours of storage.
How to Cancel a Blink XT Account?
Blink XT alarm system review states that there are two ways to cancel your account. You can cancel your account information in the settings or you can contact customer support to do it for you.
How Long Has Blink XT Been in Business?
Blink XT entered the market in 2016. Positioning itself as an outdoor and indoor camera, it has a range of great features and characteristics, including free data storage, and completely wireless design.
Does Blink XT Offer Free Installation?
Blink XT can be equipped and unequipped by means of Alexa and IFTTT. The latter could be very helpful in connection with the temperature detection signals if it is equipped with a smart thermostat. Blink XT camera has become an undeniable element of the smart home system. Installation of the Blink system needs several steps to be taken, but it shouldn't be a problem for you, thanks to clear and transparent on-screen instructions. When it comes to the mobile app, it is worth mentioning that your mobile device must be linked to your system via 2.4GHz. If your mobile device is switched on via 5GHz, the system will not be successful.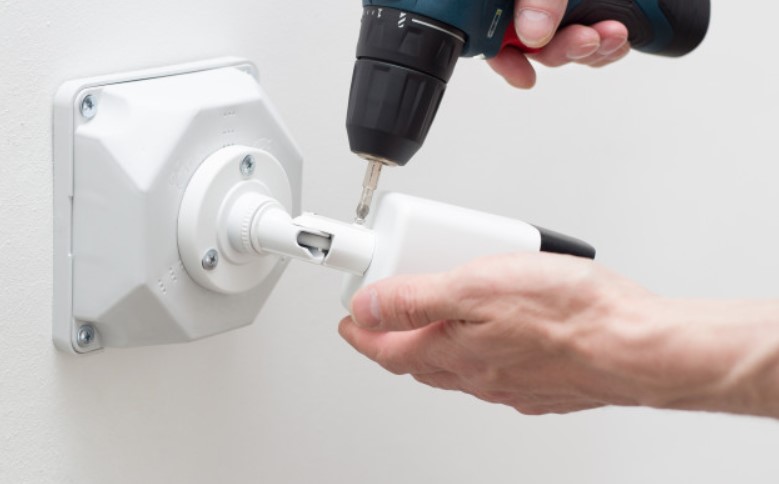 Does Blink XT Work with Alexa?
Blink XT works with Alexa-enabled devices, including the Echo, Echo Dot, and Echo Spot. If Alexa is already installed in your home, the camera will provide you with a homemade option.
Does Blink XT Work with Google Assistant?
No, it doesn't. Blink XT is an indoor and outdoor camera, so it doesn't have Google Assistant. But it probably makes sense. Who wants to go outside to ask Google Assistant for the latest updates? The app itself provides you with access to a similar range of functions.