ADT has been on the market for many years, remaining one of the most popular companies that offer security systems for homeowners. Frontpoint is a much younger company, but even though it has been working only for a few years, it became popular very fast. You probably have heard about both services from the ADT vs Frontpoint lawsuit for which both companies became even more popular. In this Frontpoint vs ADT review and home security comparison chart, we will compare ADT and Frontpoint companies to see which one offers better alarm systems for home and improved technology that will guarantee the safety of your house.
Similarities of ADT and Frontpoint
When it comes to ADT vs. Frontpoint comparison, it is important to note that both companies have a few similarities. Here are some of the similarities between home security systems:
You can install both systems by yourself. DIY installation is possible with these security systems, and you don't need to have any technical knowledge to do that: just follow the instructions.
Range of security equipment. You can purchase the best self-monitored home security system that will come with all kinds of devices that can be useful for the protection of your home. ADT and Frontpoint offer many sales and discounts so that you might find some good deals on their sites.
Nice apps. To monitor safety at your house, you can use apps to control the devices and watch what's happening at home live. Both apps have high ratings in the Play Store and App Store since they are very easy to use and have simple navigation.
Professional monitoring. For additional monthly payment, you can get professional monitoring of your house as well as cellular backup.
Home security cost comparison. Both services offer similar prices, and the difference is so little that it should not be taken into account.
ADT vs. Frontpoint Comparison
ADT
Overall Score – 8.5
Upfront Cost – $630
Monthly Monitoring Cost – $36.99-62.99/month
Equipment/Devices/Features – 9.2
Easy to Use/Control (App) – 7.4
MoneyBack Guarantee – Yes
Installation – Professional or DIY
Customer Service – 7.1
Frontpoint
Overall Score – 8.7
Upfront Cost – $773
Monthly Monitoring Cost – $44.99-49.99/month
Equipment/Devices/Features – 9.0
Easy to Use/Control (App) – 9.0
MoneyBack Guarantee – Yes
Installation – DIY
Customer Service – 9.4
Differences between ADT and Frontpoint
Despite the fact that ADT and Frontpoint are very similar, still, they are not really alike. Here are some of the key differences between ADT and Frontpoint security:
Customer support. There are many great reviews about Frontpoint's customer support when some ADT users were not really satisfied with their assistance.
Refunds. ADT is the company that will provide you with a complete refund within 6 months, while Frontpoint is ready to give you a reimbursement within 30 reasons. You will not have to give any reasons for the cancellation of subscription: you will get the money back in any way.
Contracts. With ADT, you will be able to sign only a 3-year contract, no longer or shorter. Frontpoint offers month-to-month contracts, so you will not have to worry about cancellations if you decide to refuse from their services.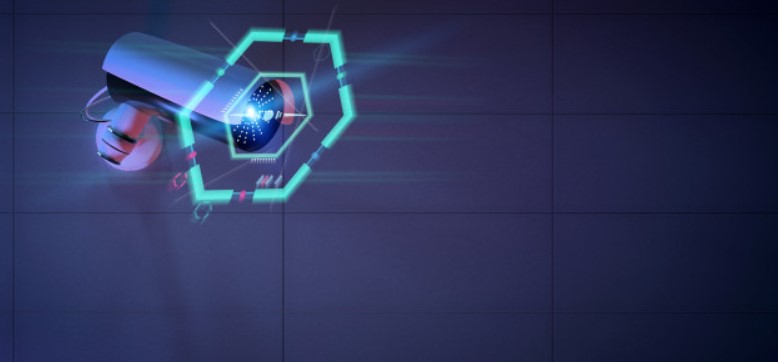 ADT: Pros and Cons
ADT is an old company that has been one of the most popular choices on the market.
Pros
Here are some reasons explaining high company popularity:
Same-day installation. ADT's best-rated home security systems will be installed on the same day after you make an order. The expert will arrive at your place or you can just request delivery and install the system by yourself.
Free equipment. If you choose a monthly subscription, you will get a set of free equipment that otherwise would have cost you around $1,300.
Professional assistance. You will always get answers to any questions you have got 24/7. Also, if you decide to order installation, the professional assistant will come to your house to do the work for you.
Reliability. ADT company has been on the market for many years, and many people have trusted their security to them. It is the reason why this brand still remains popular: it has become one of the best choices of many people.
Cons
Even though ADT is the company that worked hard on making improvements, still there are many things that still require a little bit more effort and attention. Like any other company, ADT has some drawbacks as well. Here are some of the negative aspects of using ADT:
Not best-rated customer support. There were several complaints about the way the employee of ADT spoke to some customers. Of course, most of the time everything is fine, but not always.
Very long contracts. ADT contract is 3 years long. Of course, there is a possibility to cancel your subscription and get the money back, but this process might be hard and take a lot of your time.
Not a very good mobile app. Many users have complained that the app is not very good helpful. Of course, it often depends on a user, but some of those who bought ADT security systems did not enjoy the app very much.
High ADT monthly cost. When it comes to price comparison, ADT is much more expensive than Frontpoint. Of course, ADT's quality is not the worst one, but still, many people will agree that it could have been cheaper. This is why many homeowners don't always consider getting ADT plans: the monthly rates are too high.
Frontpoint: Pros and Cons
In the ADT vs. Frontpoint comparison, all those who are looking for the best-rated home security systems should forget about some major pros of the Frontpoint company, even though it is much younger than ADT.
Pros
Here are some of the good sides of Frontpoint:
Portability. If you decide to move somewhere else, you will not have to worry about not being able to transport your security systems: Frontpoint offers portable security equipment.
Cellular monitoring. Your Frontpoint security system does not depend on the internet or landline connection. It is always working, and no one will be able to interrupt it.
Easy customization. You can easily adjust your Frontpoint security system to your personal needs. On the website, customers can use many different tools to build their own systems and choose the equipment they like.
Cons
When we compare security companies in the Frontpoint vs ADT review, it is also necessary to think of drawbacks that might make us consider other companies. Here are some of the Frontpoint cons you should know about:
High Frontpoint monthly cost for all the plans. Same as for ADT, the prices for Frontpoint plans are very high. Still, that money is worth it since this is one of the best security systems and it will definitely be very effective when it comes to the protection of your own house.
Not everyone is okay with the idea of the DIY setup. Some people would rather prefer someone to do this job instead of them. While ADT has both options, Frontpoint does not offer professional installation.
No lifetime warranty. If you wanted to get a lifetime warranty, the other companies would be a better fit for you since Frontpoint does not offer one.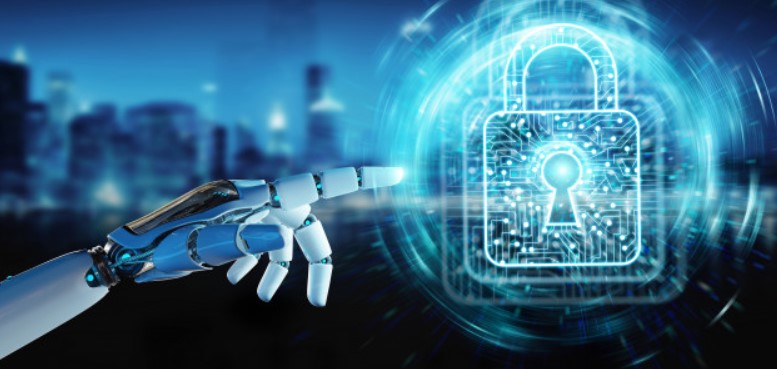 Features of Frontpoint and ADT
Frontpoint and ADT security offer all kinds of protections from many different dangers. These include systems that will protect your house from intruders, catastrophes, fires, etc. You will be warned whenever there are any risks of anything happening.
With both ADT and Frontpoint systems, you can use the mobile app to be able to control everything even when you are far away from home. Even though both apps are not perfect, still they are pretty good and don't require any technical knowledge in order to be used.
Some of the equipment options that both companies sell are motion and entry sensors, smart locks, outside and inside cameras, radios, doorbells with videos, as well as a few others that you can check out on their websites.
In general, both of the services offer the best home security systems that come with a number of great features that can make your house a safer place. You can customize your security system to make sure that it will fit your lifestyle.
Contracts of Frontpoint and ADT
When it comes to contacts, the situation is different for both companies. ADT focuses on long-lasting contracts: they offer a 3-year contract as well as a 6-months trial period.
Frontpoint offers monthly plans that are not dependent on any contracts. If you decide to cancel the subscription, you can do it just in a few minutes, and there will not be any problem with the reimbursements. In case you are willing to get a contract that will guarantee you the assistance of the professionals and 24/7 monitoring, you can choose between 1-year and 3-year contracts.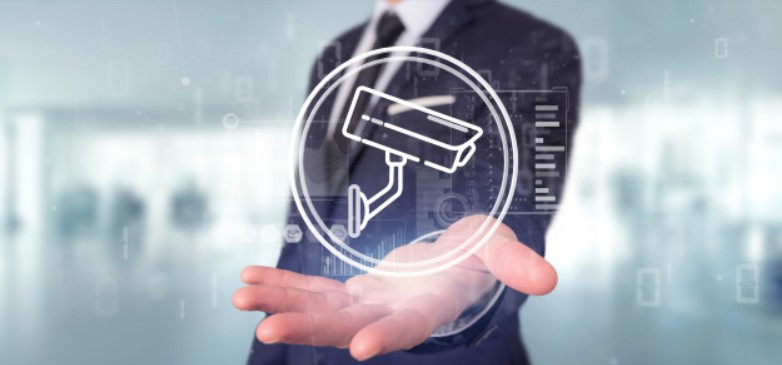 Installation of Frontpoint and ADT systems
Both companies offer DIY installation of their systems. You can easily install them by yourself without having to spend a lot of money. But keep in mind that it might take a lot of your time and effort. You don't want to end up in a situation in which you might have to sacrifice your free time in order to install the system.
If you have a chance to spend a little more money on the professional installation, it would be better to choose it instead of trying to do everything by yourself. Frontpoint installation will cost much less than ADT's, but with the ADT, you will get the assistance of a true professional who will be able to advise you on how to use the system right.
ADT vs. Frontpoint: Emergency Connections
You will not have to self-monitor everything. When users compare ADT and Frontpoint, they state that both companies offer professional monitoring of the houses, and in case of an emergency, the issue will be handled fast by the real professionals.
The authorities will be warned about the potential danger if there is a need for somebody else's assistance. Customers also get 24/7 assistance with both companies. You will receive consultation or help on any problem there might be.
Conclusion: Frontpoint vs. ADT
Frontpoint vs. ADT: so which company is worth your attention? Both of the services are very good when it comes to home security and protection. Price comparison is pretty even as well: even though Frontpoint is cheaper for some plans, in general, the cost for both services is very high.
In our ADT vs. Frontpoint review, all the major points and facts were covered, but it does not mean that this review includes all the information you should know about. Study the websites of the companies to find out more about their services and core principles.