Personal safety is of prime importance for humans. Everyone has answered the question: "Should I get safety protection or not?" Nowadays thanks to modern technologies it's easy to secure your building and property. Dozens of various locks are no longer needed. It's enough to install one wireless security system and feel calm, safe, and relaxed.
There are many reasons why it's worth installing alarms in your house. It helps to prevent break-ins and to save your property. You may also avert fire or flood in your dwelling. Moreover, smart systems are able to control the situation outdoors while you are indoors and vice versa.
According to Statista, it becomes more and more trendy to own a home security system. More than 20% of people aged 18 to 29 years have already appreciated the use of the alarm. About 28% of people aged 30-49 are active users of the equipment. The percentage of older homeowners who have equipped their dwellings with protection is about 23.
The modern market for home alarms offers a wide assortment of available options. They have different functions, features, and prices. That's why it's very important to pick up the most appropriate variant that matches your requirements and needs.
When choosing the right variant, you can't but pay attention to Frontpoint, the company that is included in the top lists of the most reliable and affordable security systems.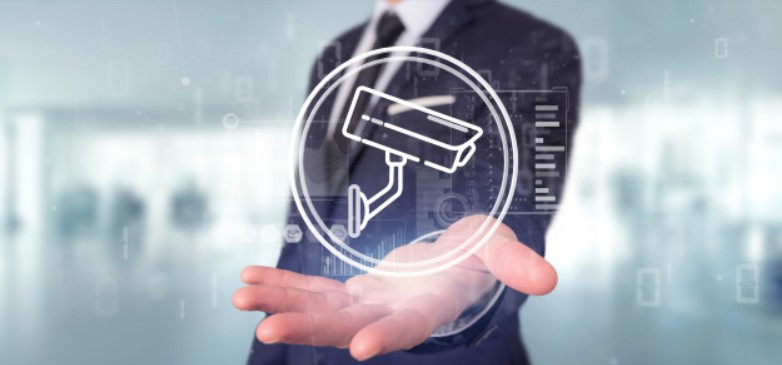 Frontpoint Review: Overall Score
Frontpoint has been providing security services for about 12 years. No matter in what state you live you may experience the main advantages of the service. The company serves residents throughout the United States. The number of employees is about 400 people. They all are awesome specialists that are ready to install, monitor, and maintain protection solutions.
Overall Score: 4.7
Price – 4.8
Equipment/Devices – 4.6
Customer Service – 5.0
Features & Technology – 4.6
Ease to Use – 4.8
Frontpoint security system reviews show the clients are fond of the aspects including equipment options and pricing. The overall score of the company is about 4.6/5.
It's necessary to highlight the key traits of Frontpoint:
Price is affordable for the greater part of the population. It starts at $99. There are copious available packages. You are to pick up the most suitable for you. Although Frontpoint is not the cheapest variation, yet, it's one of the most beneficial samples;
Frontpoint Equipment and Devices. The steady operation of the systems is possible thanks to the carefully chosen devices. There are three main groups of gadgets you should be aware of. They are cameras, security sensors, and environmental indicators. Frontpoint security company equips the dwellings of their clients only with the top-quality technologies;
Customer Service is excellent. It involves respect, understanding, responding, and fulfilling the promises. You are to get top-quality support and maintenance almost 24/7;
Features and Technology. The main characteristic of Frontpoint is a combination of professional technologies with DIY installation. It means the service contains copious functions for the needs of different kinds of users;
Easy-to-Use. Frontpoint reviews that you don't be a qualified engineer to install equipment. The company provides you with clear and accurate instructions. If you have any questions, you may get the competent answers within the shortest period possible.
It's only the major traits of the service. Frontpoint smart home reviews characterize the specialist of Frontpoint as efficient and skilled masters. Yet, like any other company, it has both pluses and minuses. Before you start choosing an appropriate monthly plan, it's worth considering the following information.
Pros and Cons
Everyone who is looking for smart home protection starts his or her search from weighing the pros and cons. Frontpoint security reviews show the following about the operation of the company. The first point underlined in Frontpoint home security reviews is that it's one of the best self-installed protection systems. It means the process of setting up the equipment is as simple as possible. The experts provide you with a step-by-step guide to each item.
Pros:
Affordable price;
Easy installation;
Professional equipment.
Even if you are a person who prefers entrusting all technical tasks to professionals, you still are able to cope with the installation. Moreover, all the guides are available on the website online. There you can find out how to set up cameras, sensors, environmental indicators. Moreover, on the website, you'll find useful information about the best locations for this or that item.
Frontpoint pricing is the next advantage of the company. If you think that you have to spend all your money on safety to feel confident at home, you are wrong. The average price is affordable even to students. That's why you can afford protection whenever you work and live. You can't but appreciate the fact that you need to sign up no contract to become a client of Frontpoint. Everything you should do is place an order.
Cons:
High cost of professionally monitored plans.
Frontpoint home security systems reviews show that many customers don't like the cost of professionally monitored plans. It's one of the disadvantages of Frontpoint. Yet, it's up to you to choose what variation you would like to use – self-monitored or professionally-monitored. The latest one is more convenient and effective. Let's be honest, nobody will watch his or her smartphone around the clock. It's much easier to entrust this function to the experts. Yet, you should be ready to pay more for it.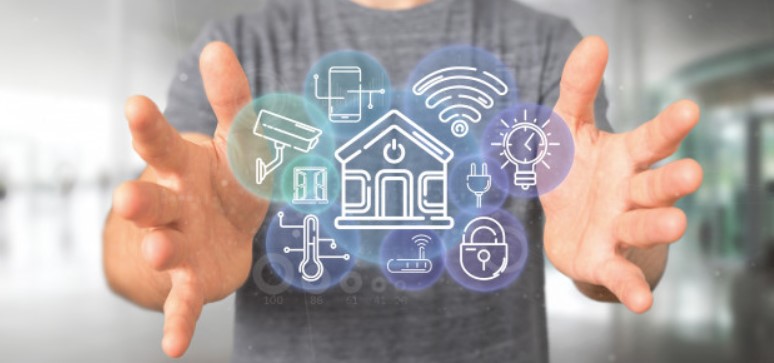 The Bottom Line
It's up to you to answer the question: "Is Frontpoint a good company or not?" Yet, before you make a final decision, it's a good idea to experience the safety services by yourself. It's important to consider the following aspects:
The operation of the Frontpoint central station.
The crew of the firm is a team of competent professionals. When some accidents occur, the Frontpoint experts react instantly. There are two possible ways the specialist work in. When the alarm comes in, the experts get in touch with you and clarify the situation. It allows eliminating possible errors or confuses. In case of emergency, the experts call corresponding authorities in no time.
Frontpoint cellular monitoring.
Cellular monitoring system functions without cables or telephone lines. It's very convenient as endless cables do not create a mess. Moreover, this method of auditing the situation is more reliable. Nowadays fewer and fewer companies apply cable connections while they are easy to be disabled.
To conclude, it should be noticed that almost every Frontpoint alarm system review describes Frontpoint as the best choice for personal protection and safety of the mind. Moreover, if you are going to relocate, the Frontpoint stuff will relocate with you.
Frontpoint Home Security Price: Choose the Best
The consumption possibilities of the clients differ. The experts of the firm understand this. That's why they offer a wide assortment of home security system packages. You may pick up the samples with the cheapest price or pay more for additional options. There are several factors you should remember about. You don't need to pay for installation. Yet, you have to purchase equipment. The price depends on included monthly fee, functions, and gadgets. If you want to save money, it's possible to get equipment for sale.
The available packages are the following:
The price starts at $99. It's the best variation for the owners of dwellings with copious windows and doors. The set includes 9 pieces.
9 top-quality pieces of equipment provide you and your dwelling with superb protection. The main feature of this package is the minimal risk of false alarms thanks to the application of glass-break detectors.
If you need 24/7 professional monitoring, this Frontpoint sample is an awesome variation. It also includes environmental observation for no extra payment. The number of gadgets is 12. It allows providing you with excellent protection.
This Frontpoint sample is good for those homeowners who have to leave their dwellings for a long time. You get a unique feature of two-way talk. You may benefit from this option if you leave kids indoors while you are outdoors. Thanks to this feature, you can see and hear everything that is happening inside. The set of equipment includes 14 pieces.
It should be mentioned that you may save money if you decide to pay for 3, 6 or 12 months. For instance, if you purchase the 12-months Frontpoint plan, your monthly fee will start at $17 depending on the chosen package. The cost includes several elements: customer service, mobile app, and indicators.
Frontpoint Equipment: Main Devices and Their Features
The effectiveness of protection depends on the quality of the devices. Frontpoint offers copious samples of the top-rated gadgets. All the equipment can be divided onto the following subgroups:
Frontpoint systems. The key element is the Frontpoint hub. You don't need to worry about the extra programming of the hub. The experts do it for you. You should only connect it with the devices in your house.
Intrusion includes entry or window indicators, glass-break sensors, movement indicators. It's also possible to install garage detector;
Environmental detectors control CO level, heat and water, and smoke;
Frontpoint Cameras. You should carefully investigate the characteristics of the devices. It's necessary to consider the following features: resolution, the field of vision, night-vision, movement detection, two-way speaker, and others. Frontpoint security cameras reviews show that they all perform their functions well. You can set up the only indoor camera. To improve your safety, it's better to purchase a doorbell camera or even pulse cameras. They all are available by Frontpoint;
Items for Frontpoint Home Automation. Frontpoint allows you to make your dwelling smarter. Frontpoint home automation review tells about the effective door lock, wireless light control, and durable light bulbs.
Helpful Frontpoint accessories include yard signs or remote keychain.
All Frontpoint sensors and remotes need batteries.
Frontpoint App Control
The app allows you to control the safety of your dwelling. It's up to you to pick up the needed options. Yet, you may switch on or switch off the light from any location. Notifications inform you about all the actions inside and outside of your house. With the app, you can activate or deactivate the protection.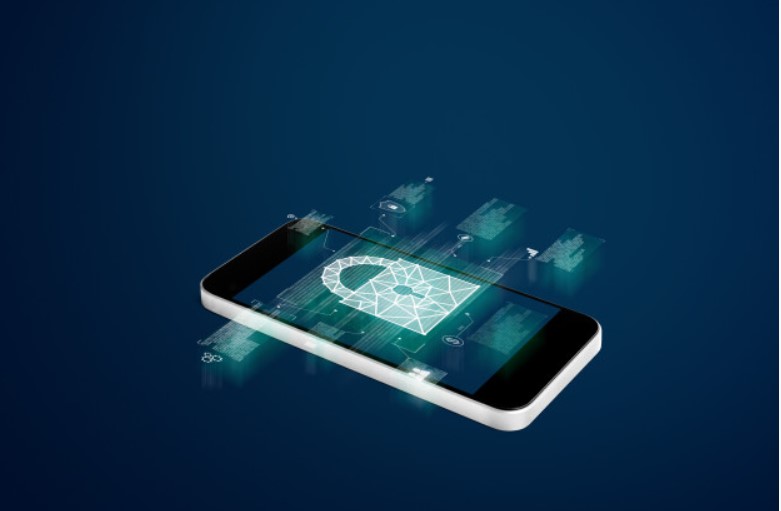 User-Friendly Frontpoint Customer Service
Frontpoint Customer support is one of the most effective and valuable. It operates Monday – Friday from 8 a.m. to 11 p.m. Eastern and Saturday – Sunday from 10 a.m. to 7 p.m. Eastern
How to Order Frontpoint Smart Home Services?
There are three main ways you can become a customer of Frontpoint. It's possible to call the manager, fill in the online form or send a written order.
You should keep in mind that you may get an extra 15% off if you place an order online. Everything you should do is to enter your email. You also get a discount when you sign up a contract. It's worth underlining once more time that contracts are not the obligatory element.
FaQ
Does Frontpoint Require the Internet?
Every person who decides to install indicators should consider the type of energy the system needs. Frontpoint is the only nationwide firm that operates without the Internet or other connections. If some accidents happen, the hub connects with the Monitoring Center with the help of cellular signals. It means the burglars have no chances to disable your house protection. Even if they decide to destroy the panel, it still sends a signal to the Center.
How Much Is Frontpoint per Month?
The price depends on the chosen plan. It may start at $99. You should keep in mind that it's necessary to purchase technology. It's up to you to pick up the needed sensors and panels.
How to Cancel the Frontpoint Account?
Sometimes it may happen that you don't need dwelling protection anymore. When you need to cancel your Frontpoint account, the first thing to do is to find your contract. You should be ready to pay the rest money. To cancel an account is possible via phone and online. The telephone number of the customer support is 1-855-705-5071. It's also possible to fill in a special form on the website. Managers may ask you to provide them with written cancellation.
How Long Has Frontpoint Been in Business?
Frontpoint has been operating since 2007. A rich working experience allows experts to provide you with top-quality protection services.
Does Frontpoint Offer Free Installation?
Setting up can be called free while you pay nothing for it. Yet, it's you who set up all the gadgets. Frontpoint system is about DIY installation.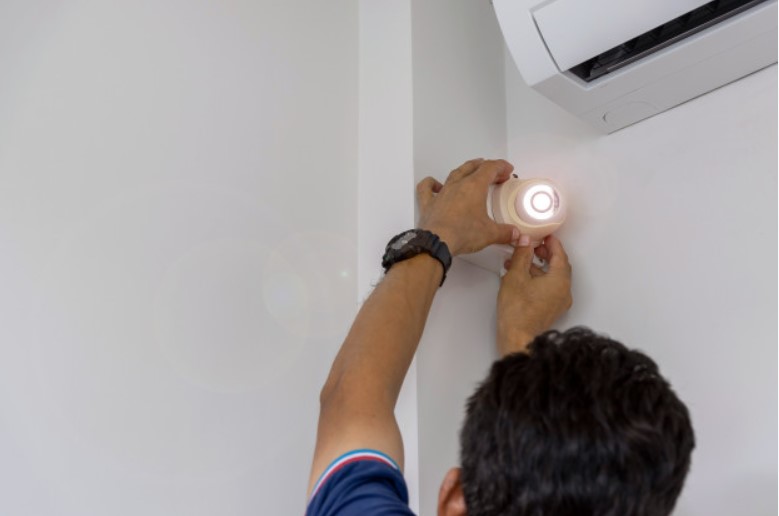 Does Frontpoint Work with Alexa?
Here is good news for all owner of Echo speaker. Although the main technology the gadgets work with is Z-wave, they are compatible with Amazon's Alexa, too.
Does Frontpoint Function with Google Assistant?
If you are used to working with Google Assistant, you don't need to change your habits. Frontpoint security system review shows that it works well with Google Home.